Are you in need of a last minute, quick and easy crowd-pleaser to bring to your 4th of July cookout? This Stars and Stripes Sangria is an Independence Day treat! With wine, champagne and frozen fruit, this sweet and bubbly sipper is super easy to throw together just in time to get out the door. Plus, people always love the guy/girl who brings alcohol, right?
Let freedom ring, it's almost the fourth of July! Independence day here in the US always means an incredible amount of red, white and blue, fireworks, and (hopefully) some amazing cookout food. But sometimes it can be hard to figure out what to bring… let's face it, 5 bowls of potato salad ain't going to work out. Fear not, because I have a boozey crowd-pleaser that you can throw together as you're running out the door (spraying bug spray on every square inch of exposed skin in the process.)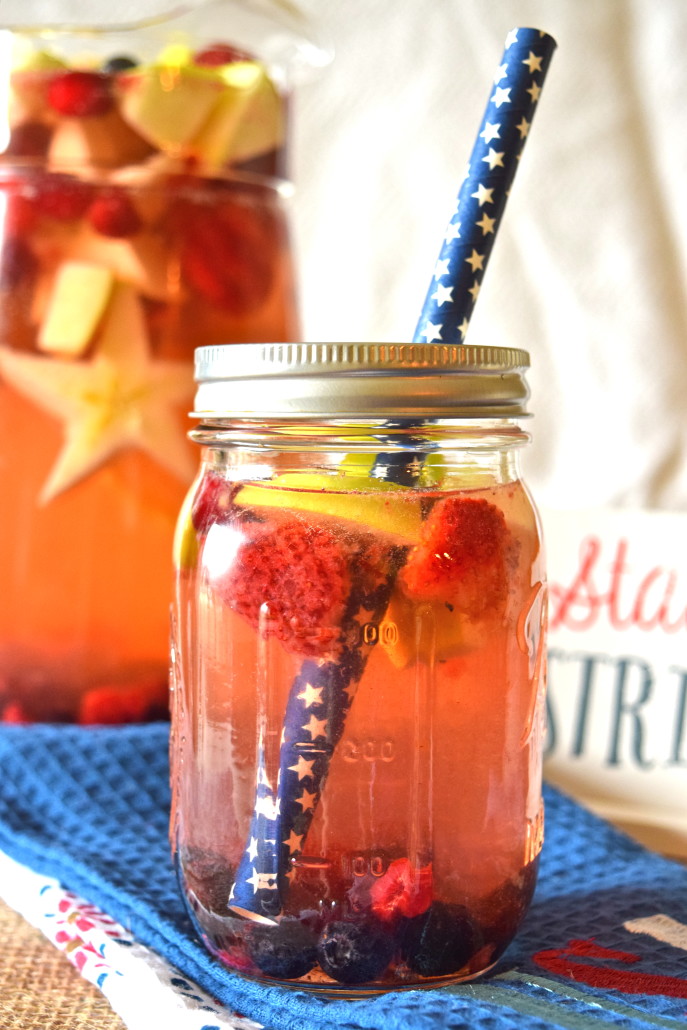 You can use fresh or frozen fruit with this, but if you're in a hurry and haven't had time to chill the wine and champagne, then frozen fruit is perfect! However, I will say that this drink gets better as time goes on and the flavors have a chance to get to know one another, so if you have time to put it together the night before (tonight! eek!) and let it sit in the fridge, the flavors will intensify. But if not, no worries! It will still be lovely.
I used a frozen fruit combo bag (antioxidant blend that I buy in bulk from Costco to make green smoothies) which had strawberries, raspberries, cranberries, cherries and blueberries, and then cut up some fresh Granny Smith apples. You can use any combo of red white and blue fruit though!
By the way, I took about 5 extra minutes to cut out star shapes in some of my apple chunks, but I was totally being an over-achiever. Although, if you want people to swoon over how cute your pitcher-o'-goodness is, it's so worth it 😉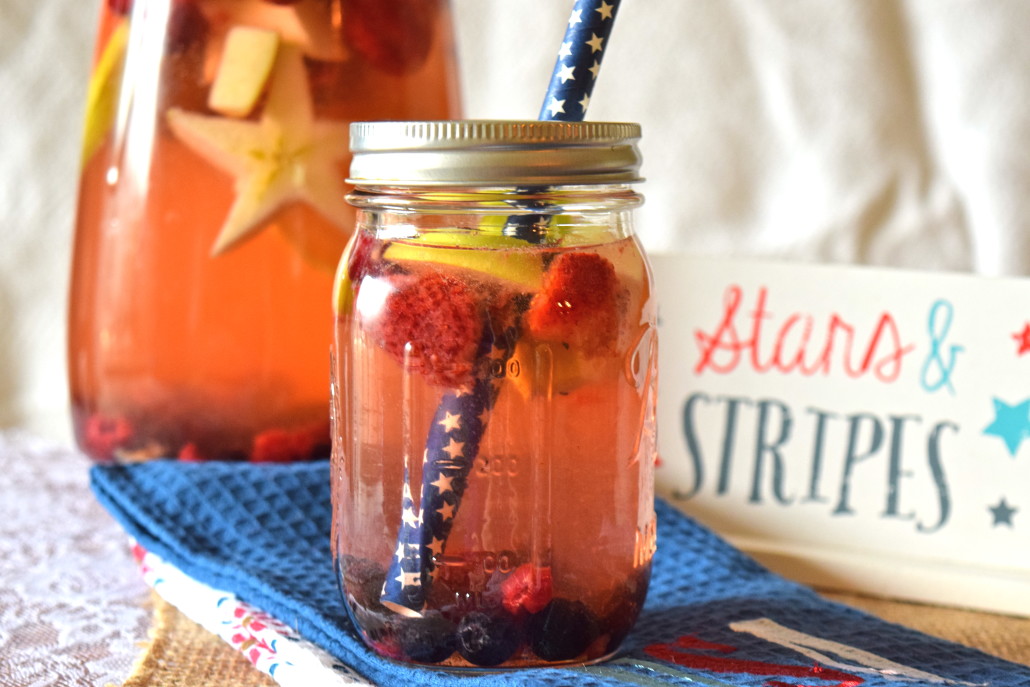 Stars and Stripes Sangria
2 bottles of Moscato (750 mL)
1 bottle of champagne (750 mL)
2 cups of frozen fruit (red and blue colors of your choice, you also use fresh… see above post for my combo)
2 Granny Smith apples (cut into 1 inch pieces… or star shapes if you're feeling fancy)
Combine all ingredients and stir. The longer it sits, the more the flavors combine.
Note that I had to use 2 pitchers to hold all of this goodness, so you may be able to fit this all into one large pitcher or punch bowl, or you may need two.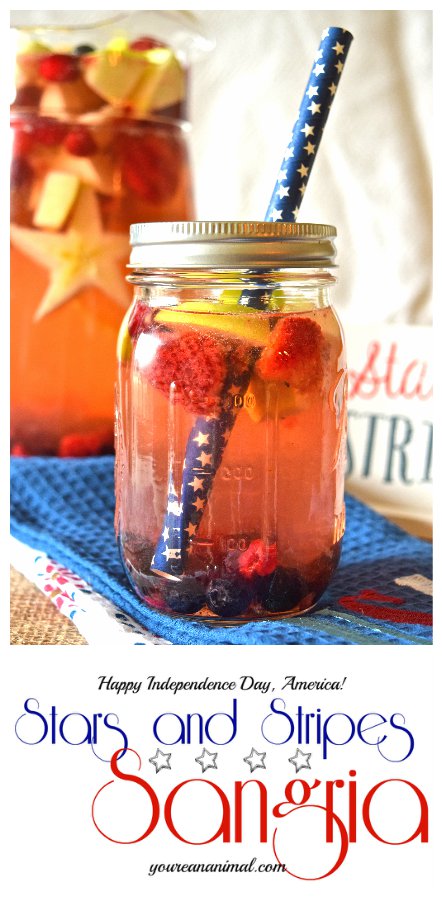 http://nourishwild.com/cms/wp-content/uploads/2015/07/DSC_0233.jpg
5870
3913
Morgan Carr
http://nourishwild.com/cms/wp-content/uploads/2016/02/Logo-Only-Large-300x212.png
Morgan Carr
2015-07-03 16:00:08
2016-02-27 21:28:52
Stars and Stripes Sangria