If you're guilty of standing at the fridge with a spoonful of cookie dough in your hand, this recipe is for you. Gluten-free, Paleo, Nut-Free edible cookie dough for two. Quick and easy for a late-night dessert treat to satisfy your sweet tooth, without having to deal with the processed nonsense!
If your college days were anything like mine, you were willing to risk salmonella for a spoonful of sweet and salty cookie dough goodness. Confession: my roommate and I would buy the large tubs of cookie dough and never bake a single cookie. It's a wonder that I survived, but I'm glad I did because now I can bring you this wonderful recipe. Gone are the days of risking life and limb for a sneaky bite of raw cookie dough. Now you can make your own… without eggs, gluten, grains, nuts, or anything crazy. Can I get an amen?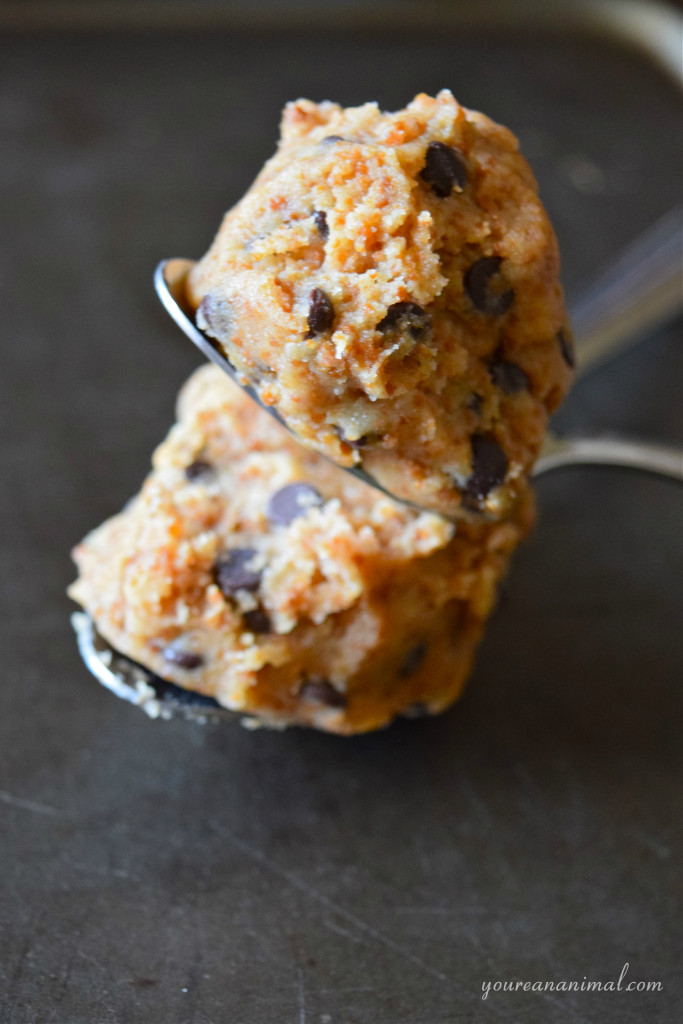 This small-batch recipe is perfect when you're with your honey or roommate and you want a little bite, but don't want the stuff staring at you every time you open the fridge. Because let's be honest, if this were lingering in the fridge, it would end up being breakfast. Not that that would be the worst thing in the world….
Everything you want in cookie dough: sweet, salty, vanilla, and the creamy bits of chocolate. But none of the junk. Yeah man, now we're talking.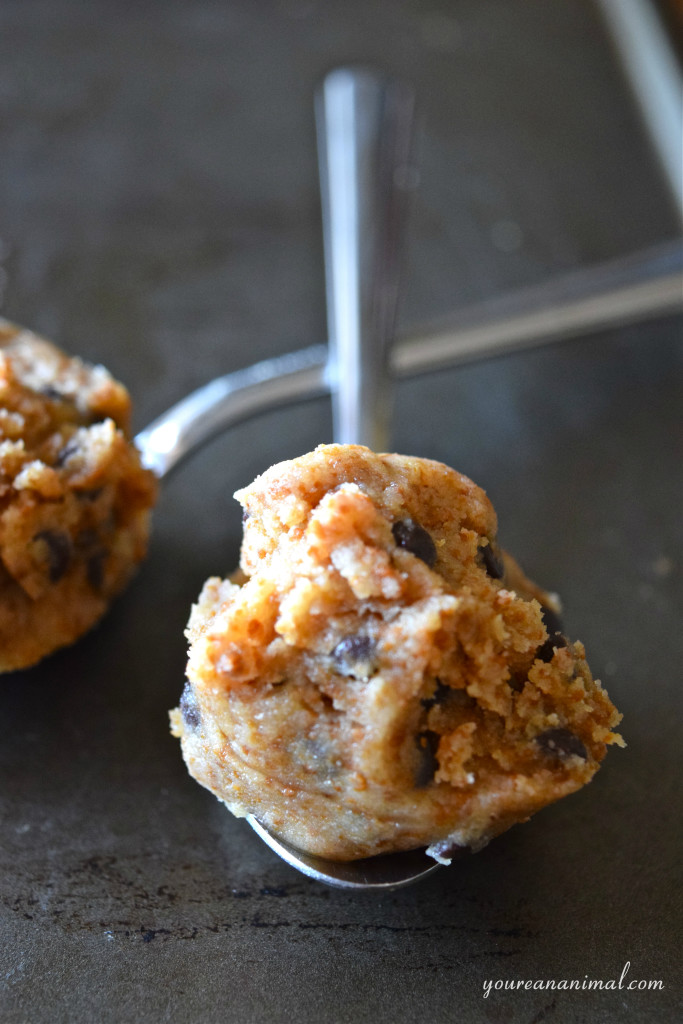 Edible Cookie Dough For Two
2 Tbsp grass-fed butter or ghee, room temp (completely softened)
1 Tbsp avocado oil
2 Tbsp coconut flour
3 Tbsp potato starch (or tapioca, or arrowroot)
3 Tbsp coconut sugar
pinch of salt
1/4 tsp vanilla extract
chocolate chips to preference (about 2 Tbsp) (I like Enjoy Life brand)
Make sure your butter/ghee is completely softened. Place in a medium mixing bowl.
Add the coconut sugar, vanilla, and salt to the butter, and use a fork to mix together until a uniform color/texture.
Add in the coconut flour, starch, and avocado oil. Again, mix with a fork until the dry ingredients are no longer separate.
Stir in the chocolate chips, and enjoy!
Makes about 1/2 cup of cookie dough.

http://nourishwild.com/cms/wp-content/uploads/2015/06/DSC_0200.jpg
3999
2666
Morgan Carr
http://nourishwild.com/cms/wp-content/uploads/2016/02/Logo-Only-Large-300x212.png
Morgan Carr
2015-06-17 10:30:44
2016-02-27 21:12:47
Edible Cookie Dough For Two (Gluten-Free, Paleo, Nut-Free)