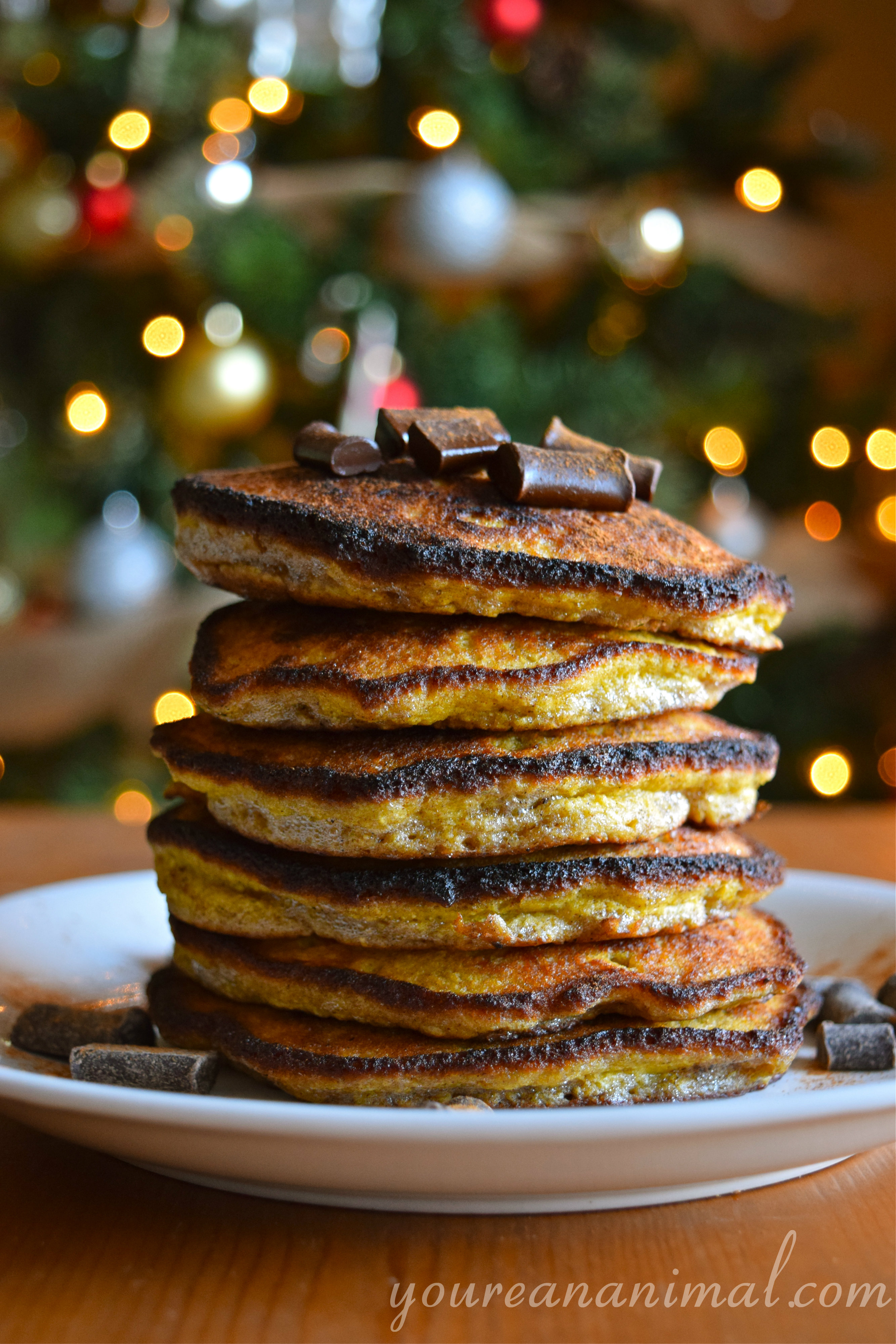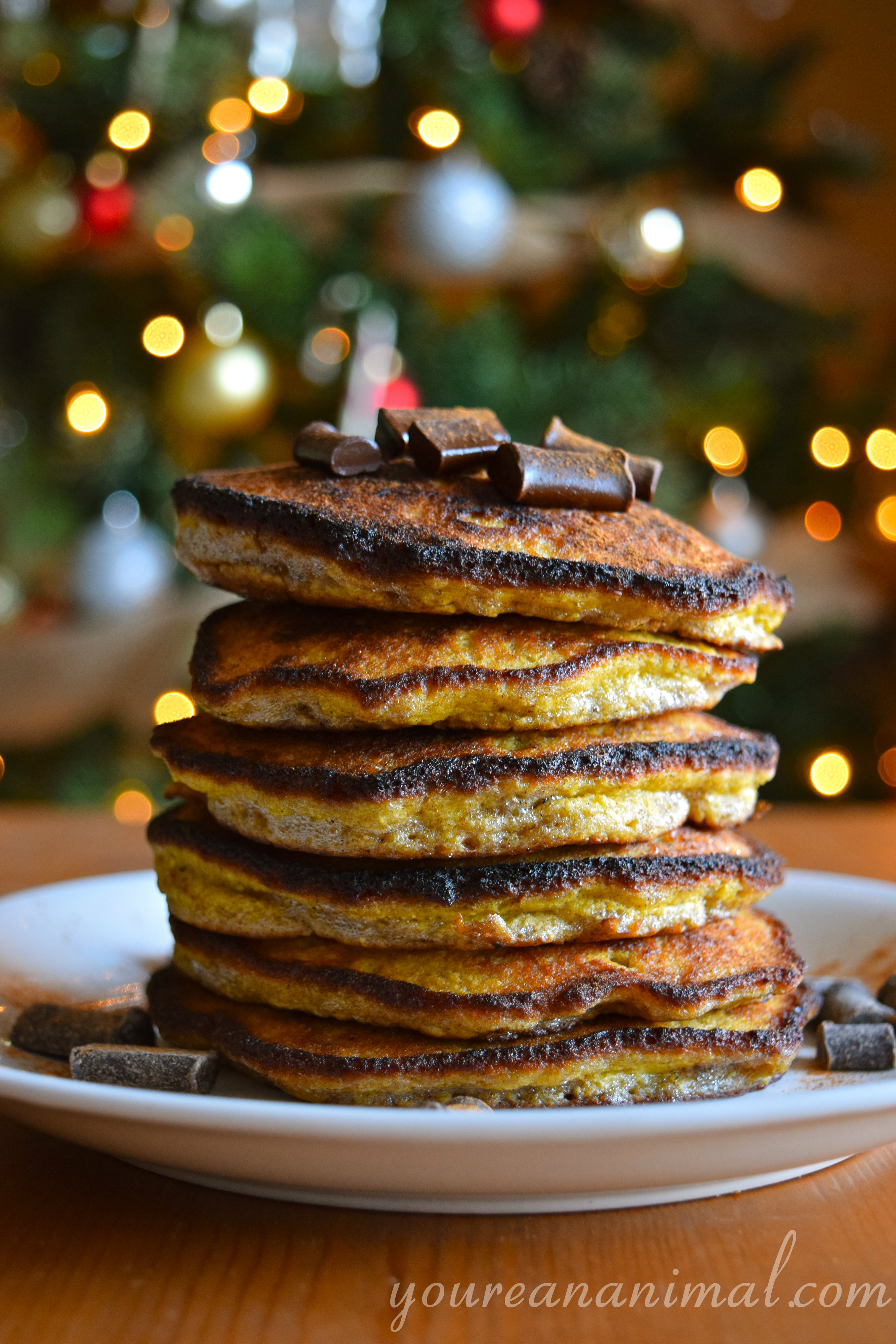 Sunday morning meant a pancake breakfast for my entire childhood. My dad was up every Sunday, making pancakes for the whole family, even if it was before a soccer tournament or family event. So now, although I don't do it every week, I often will make a Sunday pancake brunch. It's been quite a journey over the past year or so, trying to cut out grains and then also realizing I needed to cut out nuts and eventually seeds as well. I have one recipe, my 3 Ingredient Protein Pancakes, which was good for a while and is still a great recipe for those who can eat nuts or seeds. But unfortunately for us, it just isn't a good choice anymore. Even using Sunbutter got to be too much for us, and Andrew was having a reaction on his tongue when he would eat too much. We think it was due to the high levels of phytic acid in sunflower seeds. But we still craved a pancake brunch, so I decided to go another direction that uses coconut flour and arrowroot starch instead.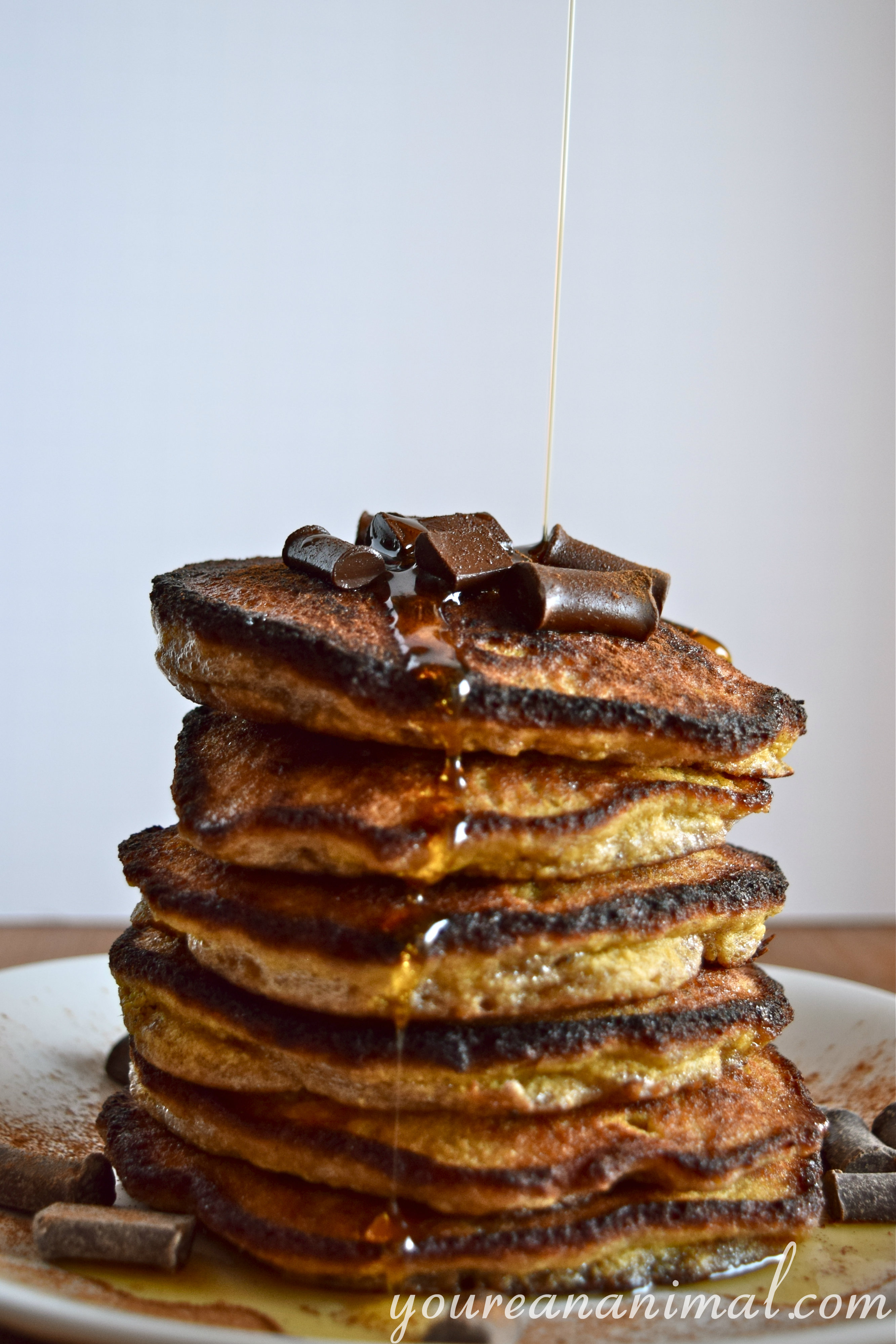 I know that some people still can't have coconut, but for us it's been okay– at least much better than almond flour or sunbutter. These pancakes did not disappoint! Fluffy, yet dense at the same time, these pancakes are filling and satisfy that brunch craving perfectly. I like to add cinnamon, chocolate chips, and a little pure maple syrup… I think it's the perfect complement to the banana flavor. You know what else would go great with these though? Mimosas, that's what.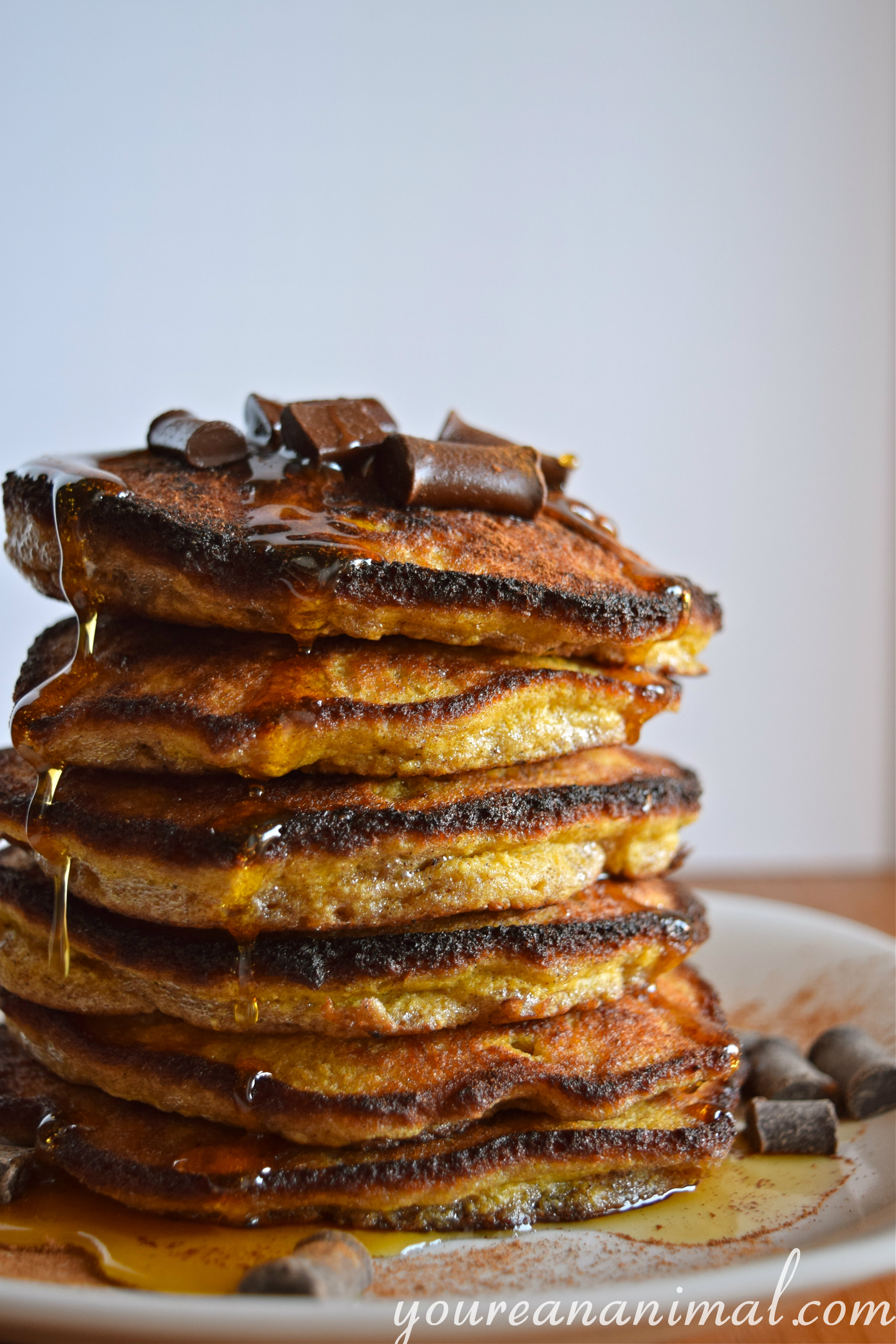 These also would make a great Christmas morning treat. Since I can't stop thinking about Christmas. Falalala. Don't you just want to demolish that stack?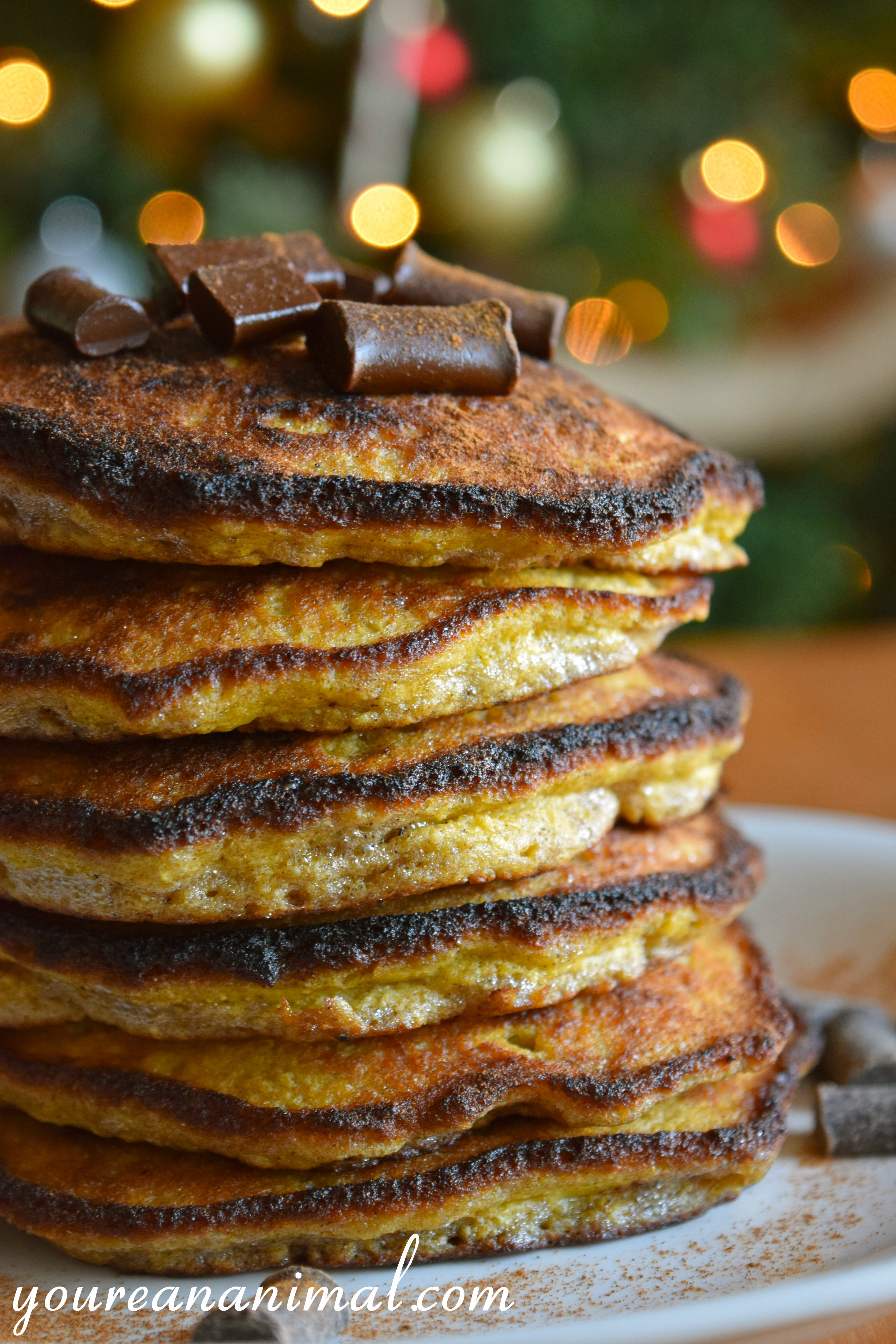 Fluffy Banana Pancakes
4 pasture-raised eggs
2 medium bananas
3 Tbsp Coconut Flour
1 Tbsp Arrowroot Starch
1 tsp baking powder (Note that baking powder often has cornstarch in it. If this is an issue for you, use baking soda instead.)
pinch of salt
pinch of cinnamon
grass-fed (Kerrygold) butter to grease skillet
Add all of the ingredients (except the butter) to a large mixing bowl. Mash the bananas roughly with a fork. Then use an electric hand mixer to thoroughly combine your ingredients into a smooth batter. The batter should be about the consistency of a muffin batter. You may have a few chunks of banana.
Heat a small non-stick skillet over medium-low heat. Add a small slice of butter to your heated skillet, and allow it to melt.
Once the butter is melted, add about 1/4 cup of batter to your skillet.
Cook the first side of your pancake until the edges become dry looking, and the underside is golden brown. Flip with a spatula, and repeat on the second side until both sides are golden brown.
Remove your first pancake and place on a plate to rest. In between pancakes, I like to wipe the skillet down so the excess butter will not burn, and remove the skillet from the eye to let the pan cool down for just a few seconds. This helps to not burn the next pancake.
Repeat the process until the batter is gone. Add more butter with each new pancake.
Top with your choice of add ons, and enjoy!
Makes 6-7, 5″ pancakes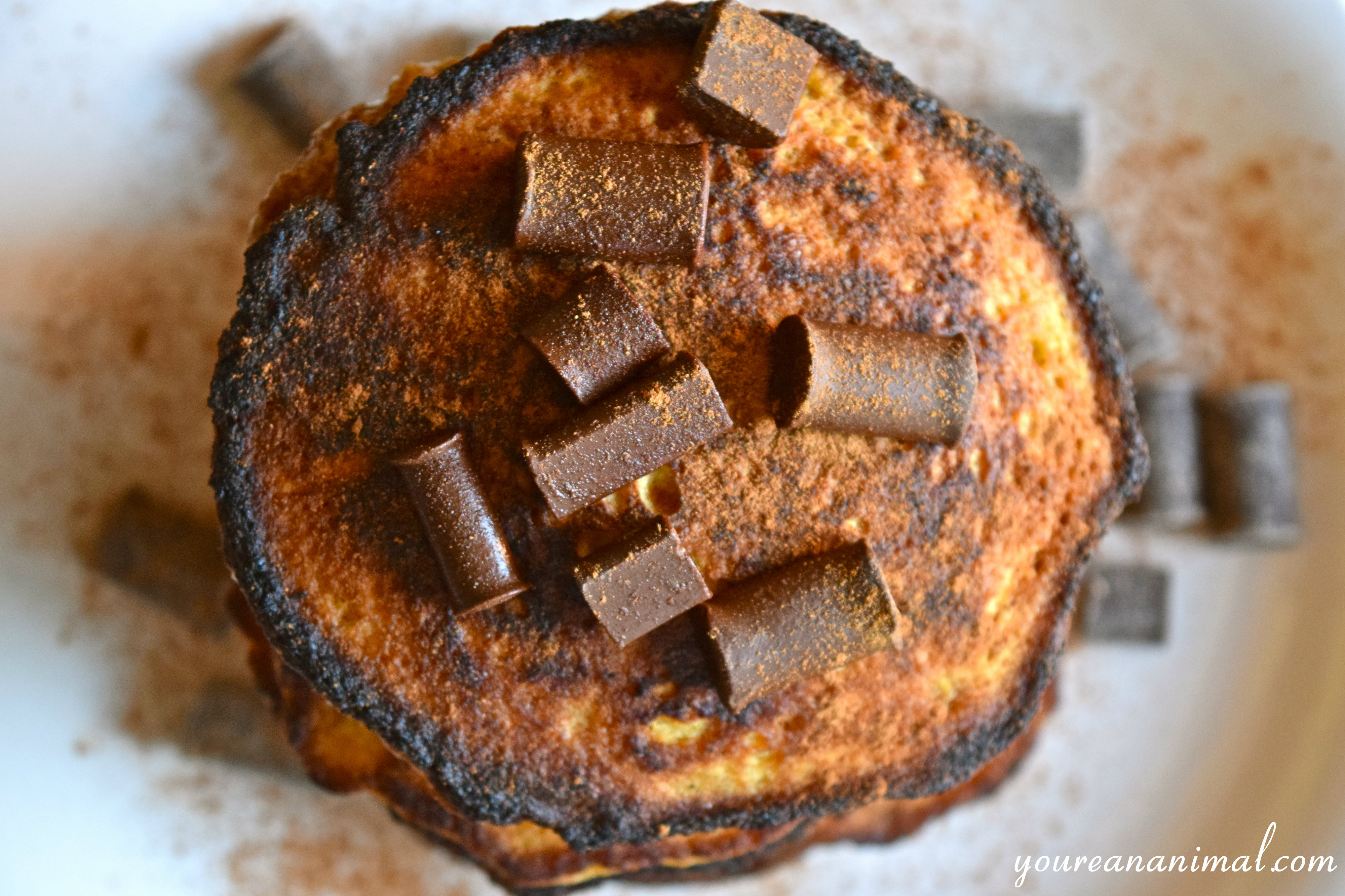 ---
Please note that some of the links in the above post are affiliate links that will take you to an Amazon.com page. If you choose to purchase a product featured in this post using an affiliate link, you will be directly supporting You're An Animal. Thanks!
---
http://nourishwild.com/cms/wp-content/uploads/2014/12/DSC_0020.jpg
0
0
Morgan Carr
http://nourishwild.com/cms/wp-content/uploads/2016/02/Logo-Only-Large-300x212.png
Morgan Carr
2014-12-07 12:43:57
2016-02-27 20:54:52
Fluffy Banana Pancakes (Grain-Free, Nut/Seed-Free)