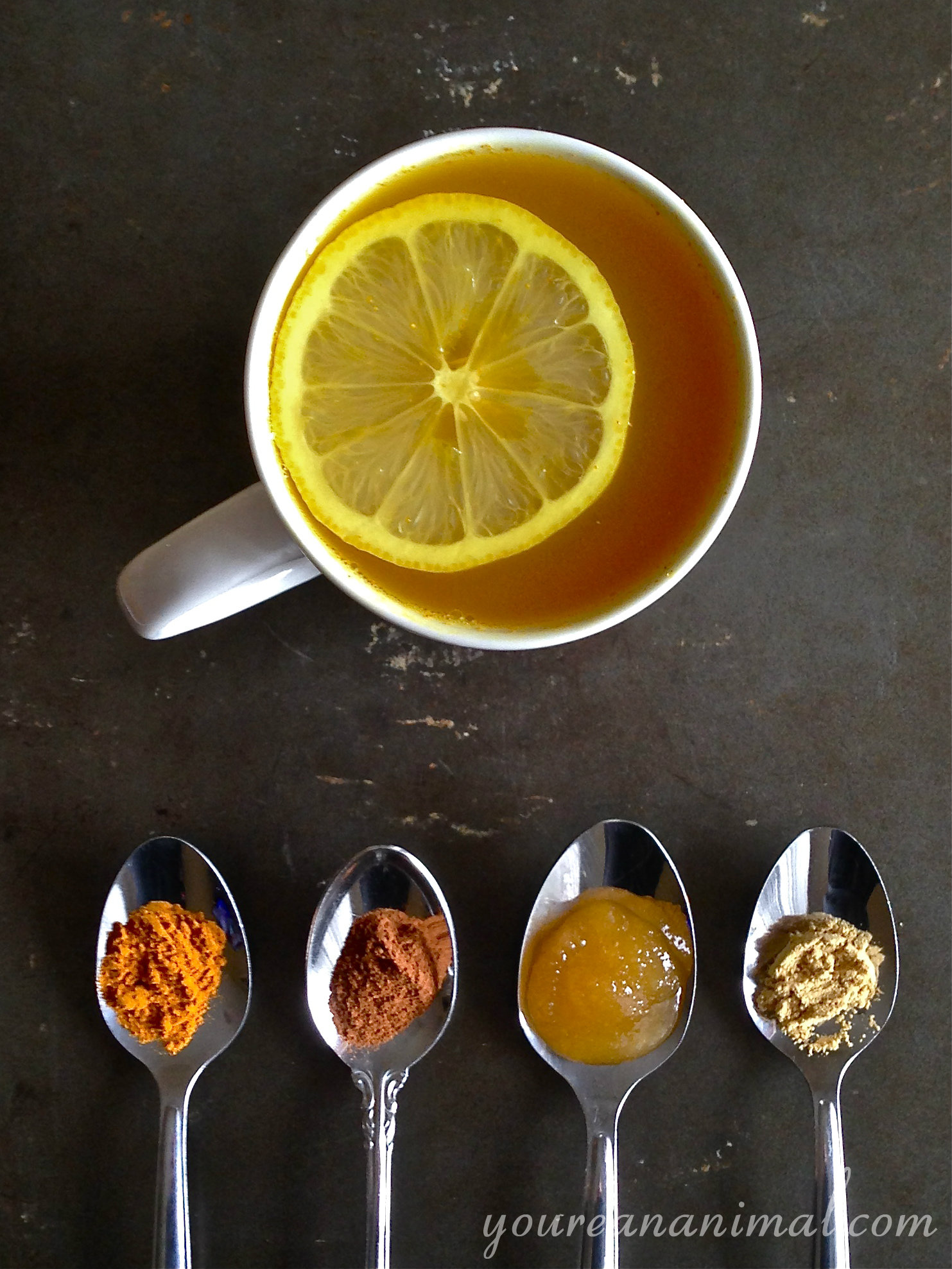 This tea has gotten me through some hard times recently. And by hard times I mean this cold front that has taken the entire country in its icy grip and refused to let go. Luckily, here in RVA we have yet to see snow, but the cold and I don't get along too well. On top of that, I've been fighting hard against a cold that has been trying to turn into a sinus infection (and so far I'm winning… huzzah!) and this tea (plus my handy dandy netti pot) has been one of my closest fraaaands. Not to mention this tea is a combination of things that will do a body good. I mean GOOD. Let me break it down for you:
Turmeric: This spice is a member of the ginger root family, and is known for its anti-inflammatory effects. In fact, in India, it is widely used for arthritis and joint pain relief. A main compound of turmeric, curcumin, has been shown in at least 30 different studies to have anti-tumor/anticancer and antioxidant effects. This spice has also been shown to be a wonderful detoxing agent for the liver.
Ginger: A classic for settling an upset stomach, this root too has anti-inflammatory effects. Ginger has also been shown to improve circulation, and has been used in Asian cultures for hundreds of years to treat cold hands and feet.
Cinnamon: Cinnamon has been shown to lower blood sugar by increasing glucose metabolism, and also to improve capillary function. This spice also has antimicrobial and anti-inflammatory effects.
Source for spice information:
Aside from all of these amazing benefits, personally I think this tea tastes amazing. And I am not a tea drinker. My idea of tea used to be McDonald's Sweet Tea… yeah, I've moved on to bigger an better things these days.
Ready to learn more about how to nourish your body with basic nutrition principles? We have an eBook for that!
The Groundwork Guide is the best place to start if you're looking for the "hows" and "whys" of healthy living, particularly from a scientific perspective. This guide will arm you with the very basics of human health, and help you be able to navigate the often muddy waters and mixed signals we are given every day about our bodies. Perfect for those who want to understand the most foundational levels of nutrition and movement, you can learn more about what is included in this very special manual here.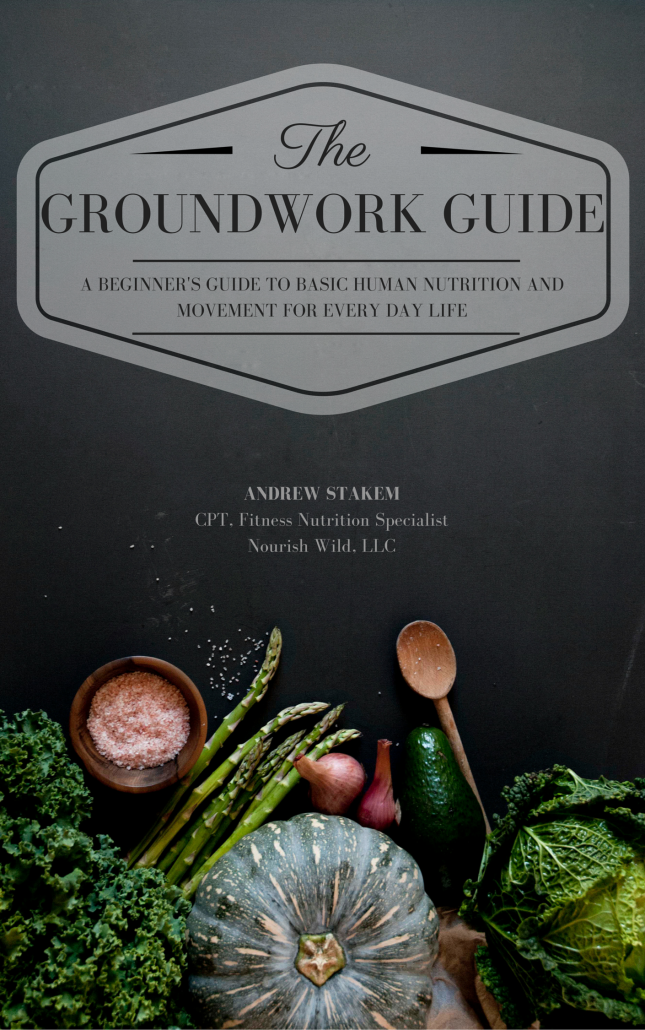 Anti-Inflammatory Turmeric Tea
1 cup of water
1/4 tsp ground turmeric
1/4 tsp ground cinnamon
1/4 tsp ground ginger
1/2-1 tsp unfiltered honey (depending on your preferred sweetness)
1 Tbsp lemon juice
In a small saucepan, bring the water to a steam (not quite to a boil, the hotter it gets, the longer you have to wait for it to cool.)
Add the spices, honey and lemon juice, and stir to combine.
Remove the saucepan from heat, and cover with a lid.
Allow the mixture to steam and combine for 10 minutes.
Drink once cooled. This tea will settle as you drink it, so you will need a spoon to redistribute the spices.
http://nourishwild.com/cms/wp-content/uploads/2016/02/Logo-Only-Large-300x212.png
0
0
Morgan Carr
http://nourishwild.com/cms/wp-content/uploads/2016/02/Logo-Only-Large-300x212.png
Morgan Carr
2014-11-16 18:28:23
2016-02-27 21:31:07
Anti-Inflammatory Turmeric Tea