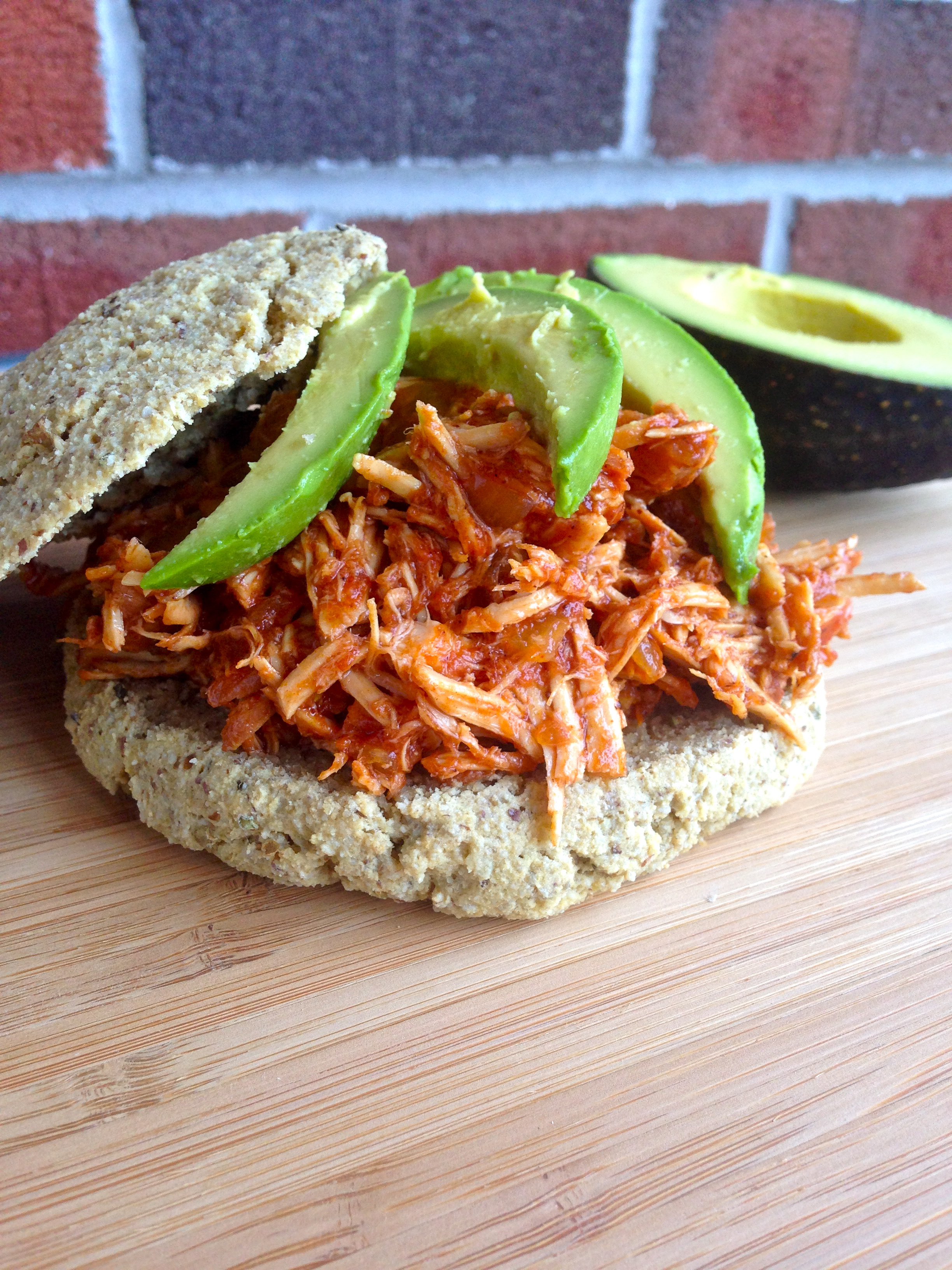 Pulled pork/chicken is one of my greatest weaknesses, which is interesting for someone who usually couldn't care less about meat in general. I don't know what it is, but I could eat BBQ every single day… perhaps it's the Virginia in me. I had yet to venture into the world of making mine own, however, until recently. I had NO idea how easy it is to throw together your own sauce. Now, I know this is one of those things that people devote their lives to: Creating the WORLD'S BEST BBQ. But I'm not too hard to please, and this one ticks all the right boxes in my book. My one necessity is that it needs to be more vinegary than tomato-y, but still have some of the tomato flavor to it. The super sweet, tomato versions just do not do it for me.  And neither do the bottle versions as they are often packed with sugar and who knows what else. The best thing about this recipe is that it is super whole-foody (as opposed to recipes that recommend ketchup or a bottle of BBQ sauce), and also super easy to just throw together and forget! Vinegar, a hint of tomato and sweetness, but also a kick of spice… sign me up! Often times we will mash up some potatoes (mixed with sauteed kale), and eat this chicken on top. THAT my friends, is a hearty meal. But for the purpose of having it in a sandwich, I baked up a couple of bun. For these I just used my Clean Eating Breadstick recipe, but formed them into two, round bun-shaped…buns. Then I cooked those for about 20 min or until cracked on top and golden on the bottom. Note that if you do use the buns for this, they do fall apart rather easily (bye bye gluten), but that kind of makes it fun. Andrew and I have competitions with who can keep their sandwich together longest. But at least you still get the sandwich feel!
Crockpot BBQ Chicken
2 chicken breasts
1 small onion, chopped
3 oz (6 Tbsp) of tomato paste
1/2 cup white vinegar
1 clove of garlic, minced
2 Tbsp honey
1 Tbsp Coconut Aminos
1/2 tsp each of dark chili powder, salt, paprika
pinch of cayenne, yellow mustard powder and black pepper to taste
Place all ingredients except chicken into a crockpot.
Stir until well-mixed.
Place the chicken breasts into the crockpot. Flip once to coat in sauce.
Cook on high for 4 hours. Set and forget!
Shred chicken with two forks while still in the crockpot, and mix with the sauce.
This recipe usually feeds the two of us twice, once for dinner, and then once for lunch leftovers the next day. Now go make some chicken!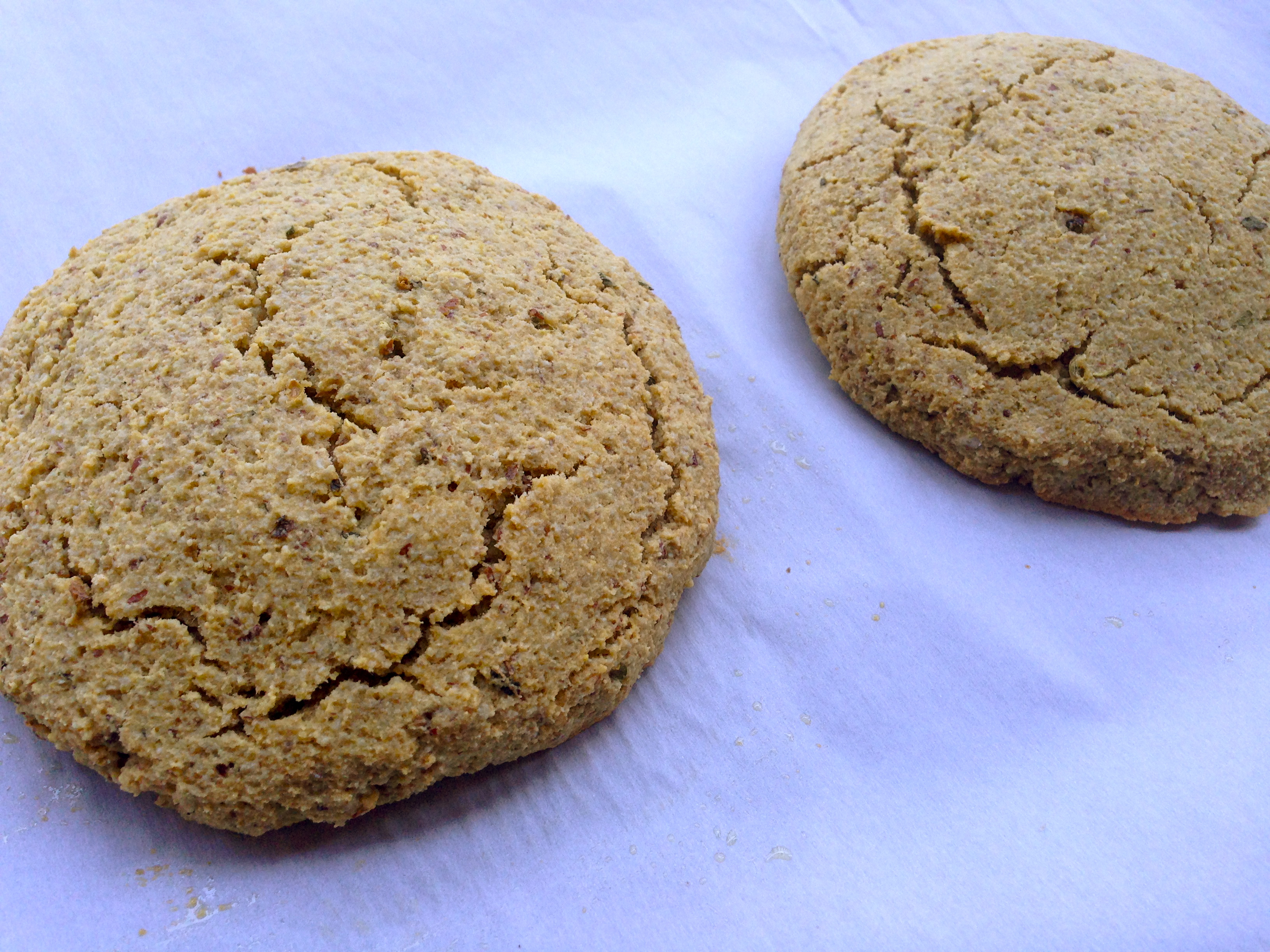 http://nourishwild.com/cms/wp-content/uploads/2014/06/bbq5.jpg
3264
2448
Morgan Carr
http://nourishwild.com/cms/wp-content/uploads/2016/02/Logo-Only-Large-300x212.png
Morgan Carr
2014-06-14 07:46:01
2016-02-27 21:06:10
Crockpot BBQ Chicken (White Sugar-Free)