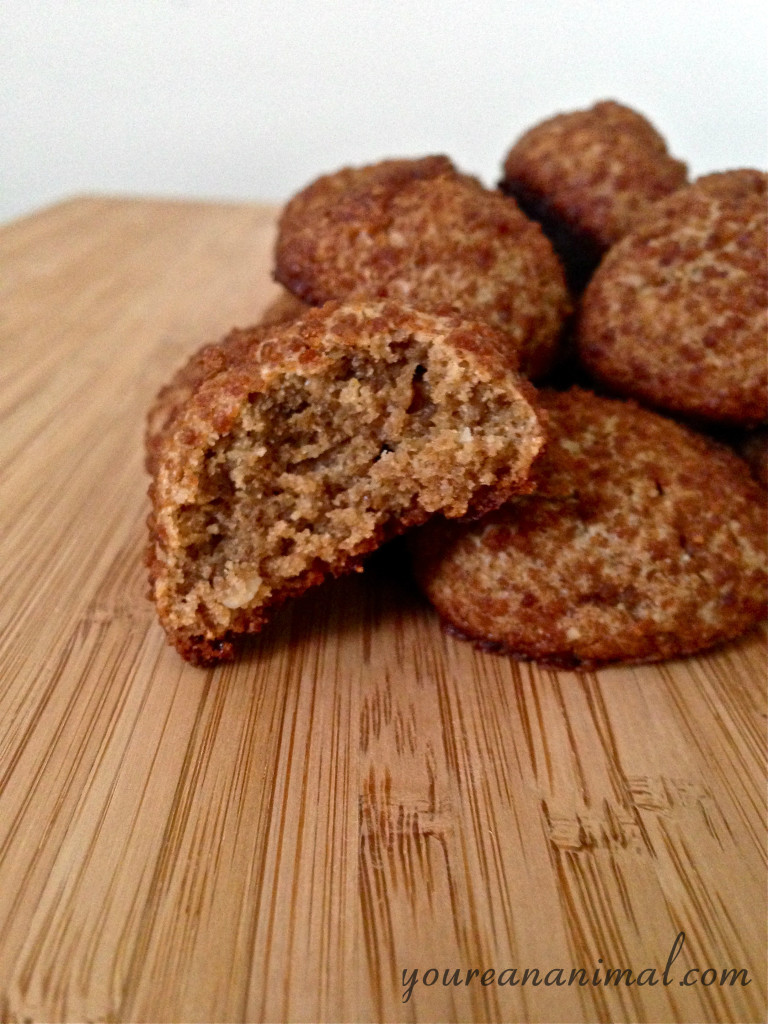 Snickerdoodles are one of my all-time favorite cookies, reason being that I absolutely love cinnamon. When I was younger (okay… maybe even now on occasion) I would sprinkle it straight onto my pancakes and waffles. No cinnamon-sugar combo here. Give me the straight up, real deal stuff and I will put it on just about anything. That being said, I do appreciate the cinnamon-sugar partnership and run with it whenever possible. Enter: Snickerdoodles. In bite form. Chewy on the inside, with that perfect sugar-shell on the outside. "But sugar?" You say, "But, but, I thought no sugar…?" Ah, but you are correct! There is no white sugar in these glorious little nuggets. How is that possible? Coconut palm sugar my friends. Coconut palm sugar comes from coconut flower blossom nectar. This stuff not only makes a perfect 1:1 replacement for white sugar, but is packed with nutrients and is claimed to be low-glycemic, which means it does not spike your blood sugar and leave you in a sugar crash later. According to the back of my specific bag, it has 16 vital amino acids and the nutrients include magnesium, nitrogen, zinc, potassium and calcium. Uh yeah… coconut palm sugar kicks white sugar's booty. Pair that with the anti-inflammatory effects of cinnamon, and these cookies are a power-packed goldmine. Plus they're completely addictive in their bite-sized form. I say win-win, right?
Snickerdoodle Bites
1 cup Sunbutter (or any nut butter)
1/3 cup raw, unfiltered honey
2 Tbsp coconut flour
1 Tbsp + 1/4 cup coconut palm sugar
1 Tbsp almond flour (use flax meal to make nut-free)
1 egg (free-range is best)
1/2 Tbsp + 1/2 Tbsp cinnamon
1 tsp baking powder
1/4 tsp salt
1/2 tsp vanilla extract
Preheat the oven to 350 degrees F.
Combine all ingredients, minus the 1/4 cup coconut palm sugar and 1/2 Tbsp cinnamon, in a bowl and mix thoroughly. It may be helpful to first mix dry ingredients, and then add wet ingredients (however, I am lazy and just threw them all in the bowl at once and they worked out fine).
Combine the 1/4 cup coconut palm sugar and 1/2 Tbsp cinnamon in a separate bowl.
Scoop out the dough in 1/2 Tbsp balls. Roll the ball in your hands to create an even shape. I got about 30 dough balls from this recipe.
Place the dough ball into your separate bowl filled with the coconut palm sugar and cinnamon. Roll the ball of dough around in the cinnamon-sugar mixture until evenly and thoroughly covered.
Repeat this process with the rest of your dough.
Line 2 cookie sheets with parchment paper (or grease with coconut oil). Place your dough balls about 1-2 inches apart on your cookie sheets.
Place in your pre-heated oven and let bake for 8-10 minutes, or until cracks form on the tops of the cookies and the bottoms become slightly caramelized and golden brown. Note that these cookies will not spread out much, and will instead stay in bite-sized nuggets.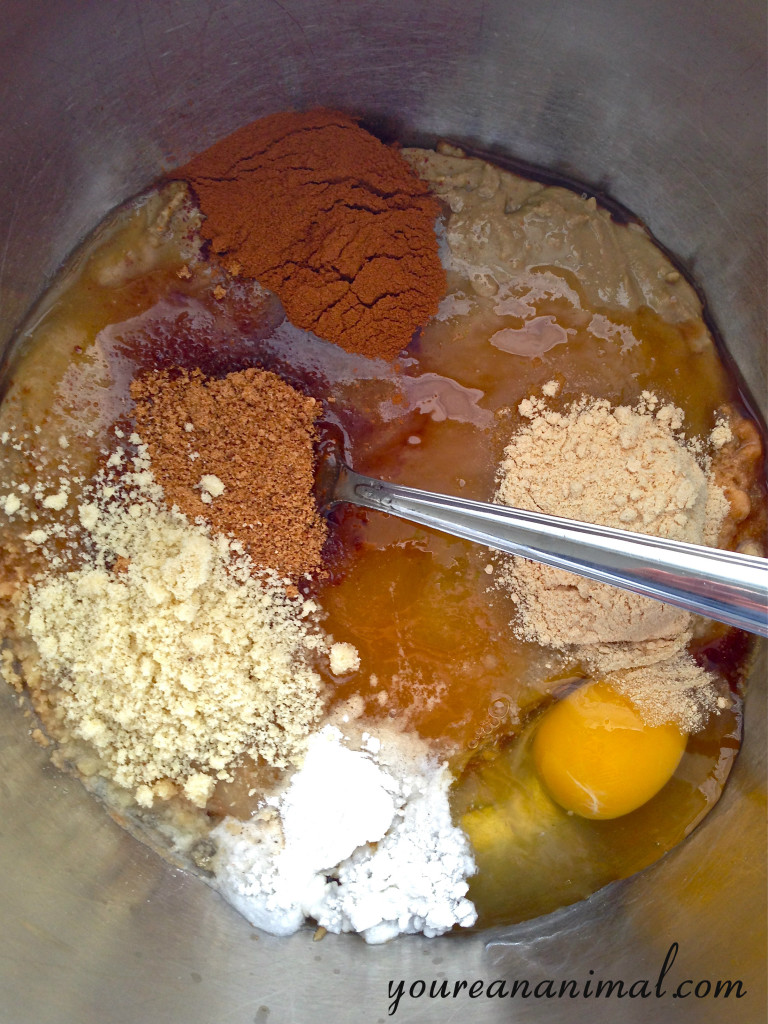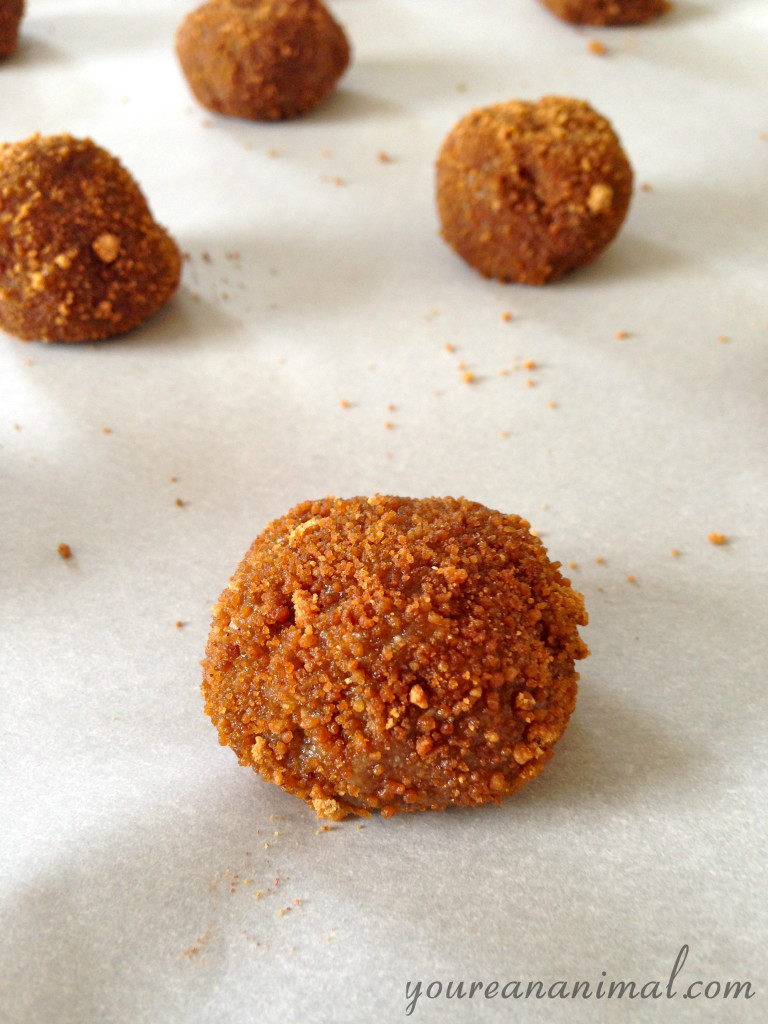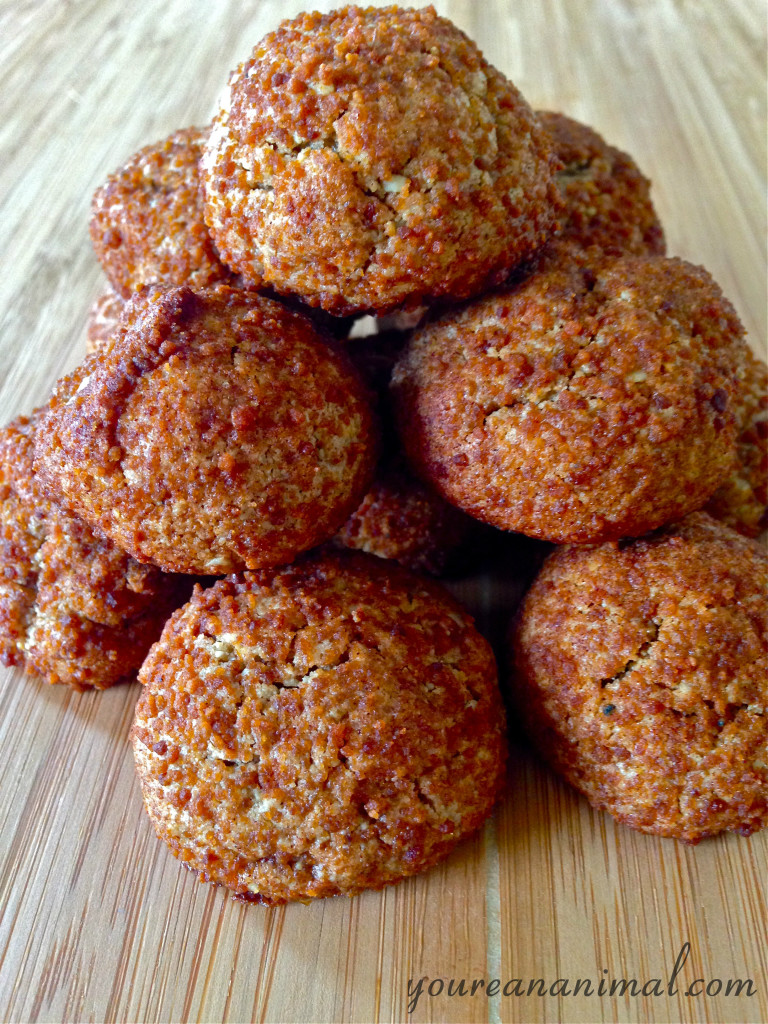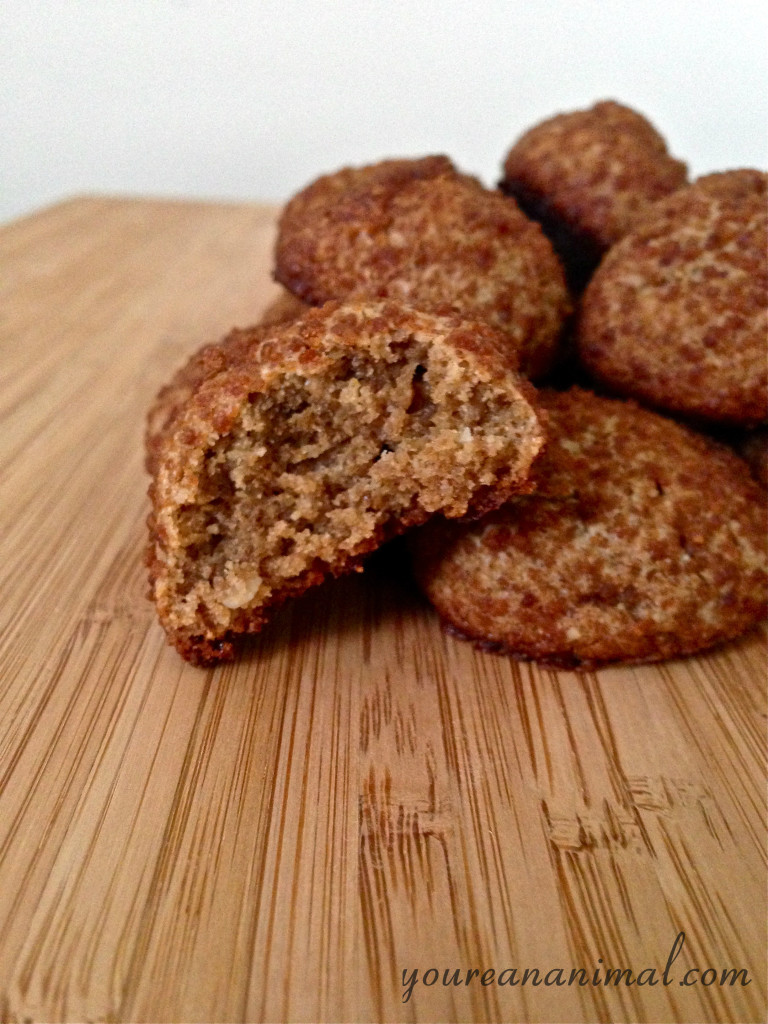 http://nourishwild.com/cms/wp-content/uploads/2014/04/61.jpg
3264
2448
Morgan Carr
http://nourishwild.com/cms/wp-content/uploads/2016/02/Logo-Only-Large-300x212.png
Morgan Carr
2014-04-24 17:41:58
2016-02-27 21:11:51
Snickerdoodle Bites (Gluten-Free, Grain-Free)