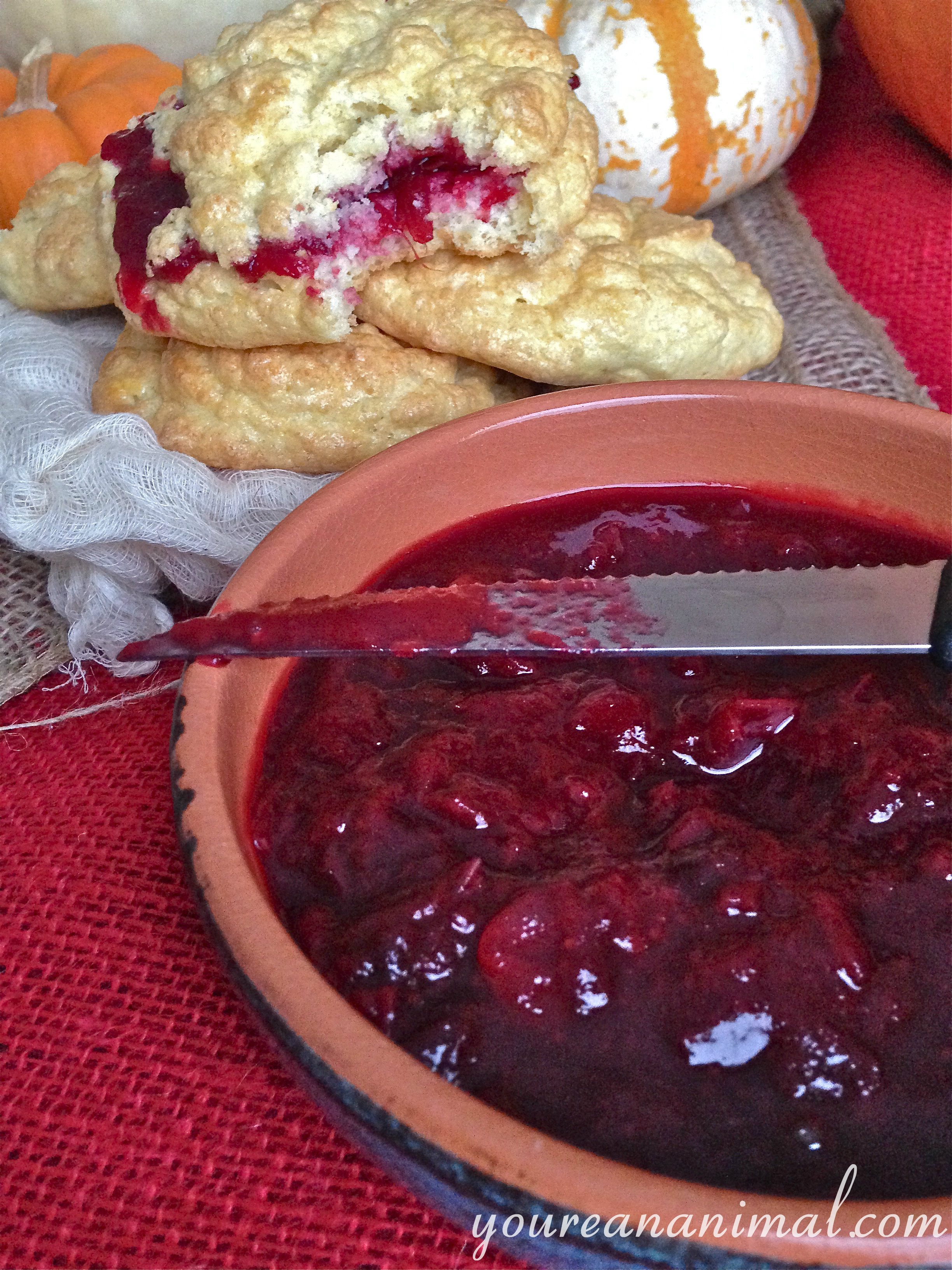 Thanksgiving is such a wonderful day. No presents, no pressure, just an abundance of food and family. But Thanksgiving can be a minefield of gluten-filled carbs, and sugar-overload. So in this series of "Thanksgiving Cleaned Up," I've taken some classic Thanksgiving staple foods and made them a little bit less detrimental. You can check out my other posts, Sweet Potato Casserole, Garlic Kale Mashed Potatoes, and Grain-Free Drop Biscuits and have yourself a slightly less guilty, but certain not less hearty, Thanksgiving feast! Wonderful additions to this series would be my Autumn Salad and my Grain-Free Pumpkin Bread!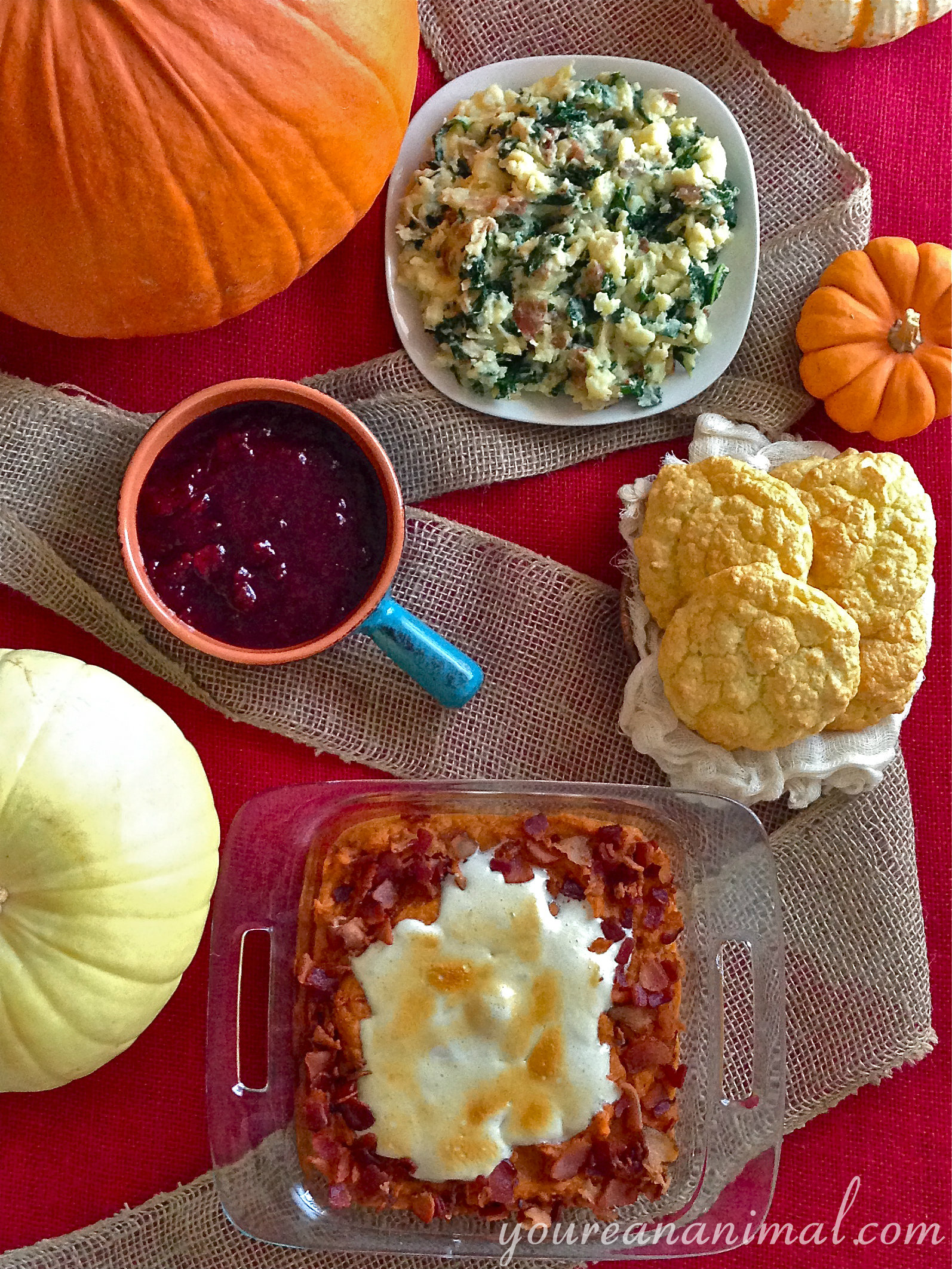 Cranberry sauce is not something I've ever really been able to get into. Don't get me wrong, we always had it on the table, but something about it's square/canned jelly shape really turned me away. But I know it's a traditional staple, and it's a fruit sauce, so I knew I had to be able to figure out a recipe that I would actually enjoy. From what I understand (I've never eaten it, remember?) people put this on whatever they want… meat, biscuits, spoons, anything. Same goes for this sauce. It's more on the tart side, so it would go well on meat, but it's sweet enough to eat on a biscuit which is exactly what I did. The wine gives it such a wonderfully rich flavor, this stuff is hard to pass up.
Pinot Noir Cranberry Sauce
6 oz of fresh, organic cranberries
1/2 cup of Pinot Noir
1/2 cup of orange juice
1/2 cup maple syrup or unfiltered honey
1 Tbsp lemon juice
Add all your ingredients to a medium sauce pan, and heat over medium to medium-high heat, until the mixture just starts to boil.
Continue to stir over heat, until the cranberries start to burst.
Using the back of a spoon, or a potato masher, smash the cranberries into a paste, continuing to stir.
Allow the mixture to sit over heat, bubbling slightly, and the sauce will start to thicken.
Stir occasionally, and continue to allow the sauce to thicken until it is a thick, syrupy consistency.
Transfer to a serving vessel and serve.
Makes about 1 cup of sauce.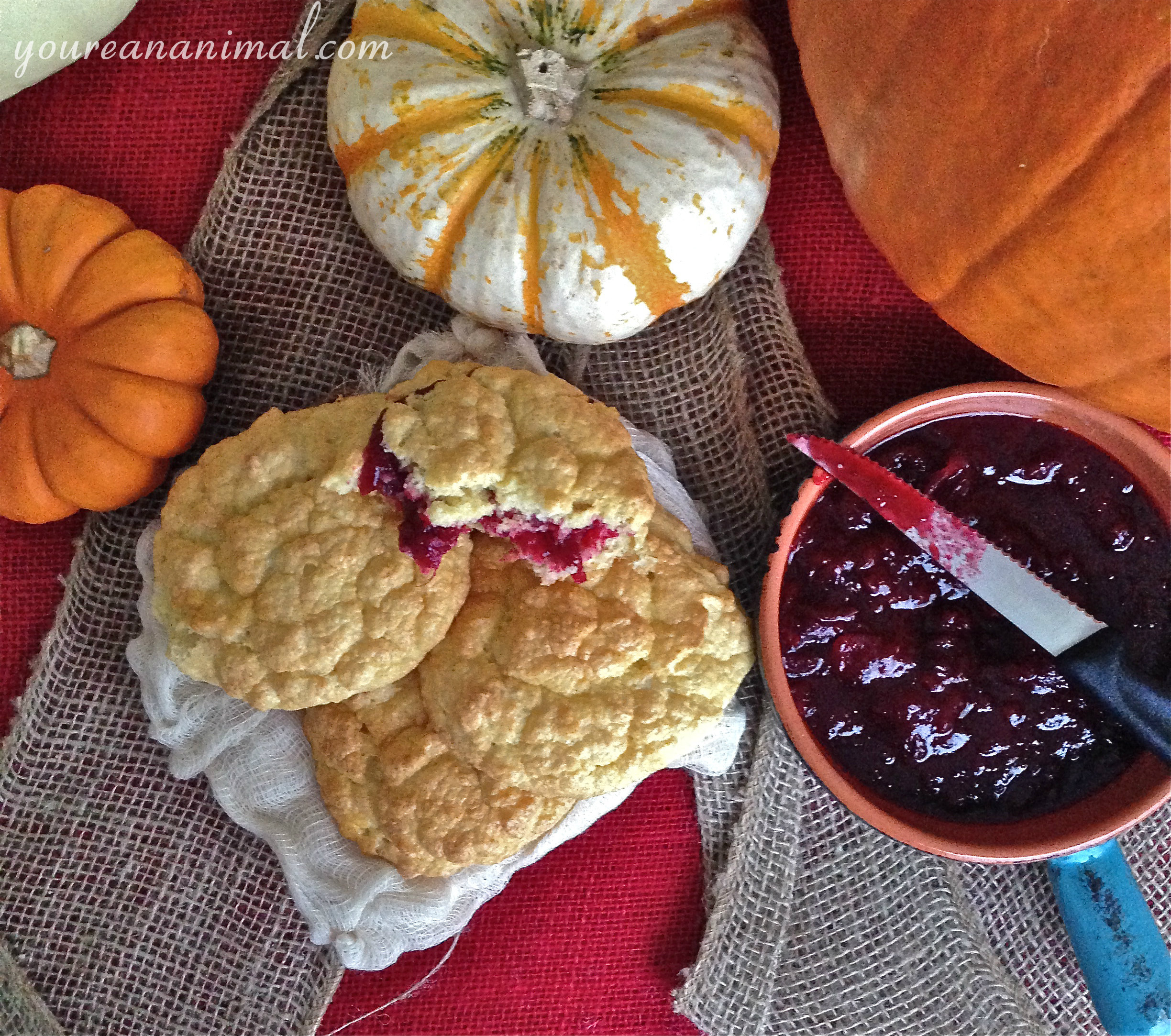 http://nourishwild.com/cms/wp-content/uploads/2014/11/thanksgiving47.jpg
3264
2448
Morgan Carr
http://nourishwild.com/cms/wp-content/uploads/2016/02/Logo-Only-Large-300x212.png
Morgan Carr
2014-11-21 15:07:29
2016-02-27 21:29:53
Pinot Noir Cranberry Sauce: Thanksgiving Cleaned Up Part 3