We're back! For those who don't know, we spent last week exploring Portland, Oregon. As two kids from Richmond, Virginia, Portland was quite a change of scenery. A BEAUTIFUL change of scenery. And food. Holy moly the food options. Richmond is progressing (slowly) but it's got a long way to go to be on par with Portland in terms of progressive eating habits (whole foods, paleo etc). But what can ya do, we're southern by heart and stomach here. We spent our days walking around the neighborhood where we stayed (Nob Hill in the Alphabet District), and also the next neighborhood over, the Pearl District, which is a very nice and popular place to be. Luckily, we also had a car, so we were able to head outside of the city and go hiking. While we were only there for 3 full days, we got a lot in! So here's a synopsis of our trip. And in particular, a review of our favorite things (mostly food, of course).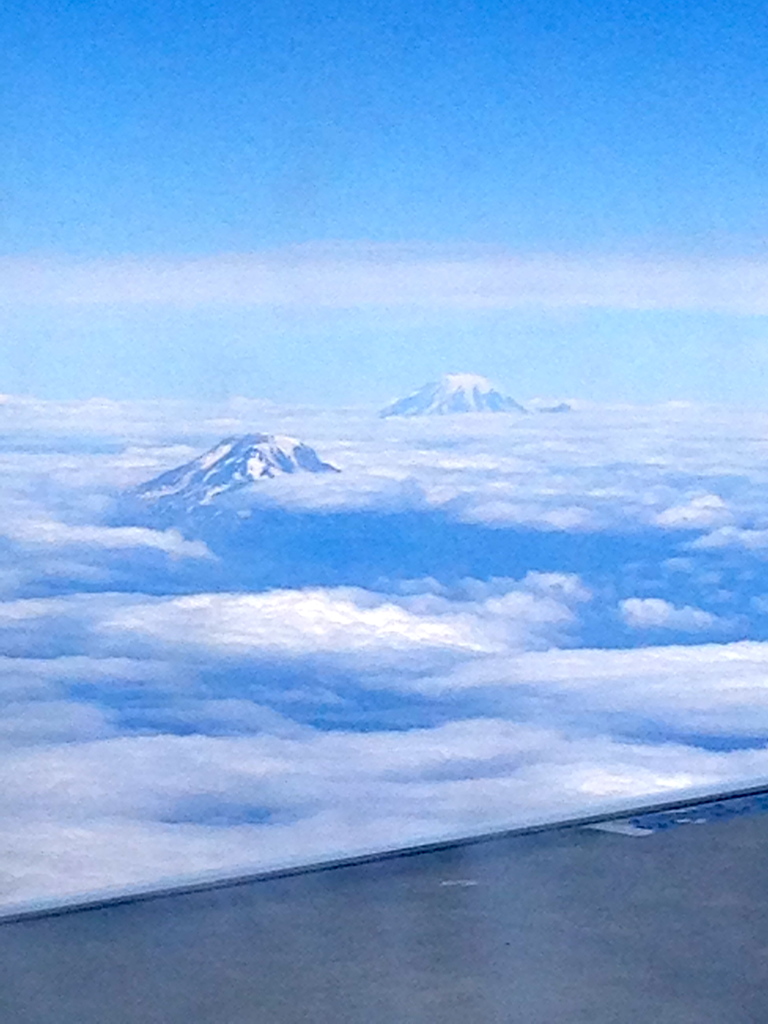 This was the view from the plane as we crossed into Oregon/Washington territory. Mount Rainier and Mount Adams peeking through the clouds.
One of the first things we did when we got settled in Portland was visit Powell's Books. A landmark in Portland, this place takes up a whole city block. Why, yes, yes I did say a whole city block. As two self-proclaimed book nerds, we obviously couldn't help ourselves. Three hours in this place. Three. Hours. And I'm not even entirely sure I saw every section there. Needless to say, we geeked out for a while and it was awesome!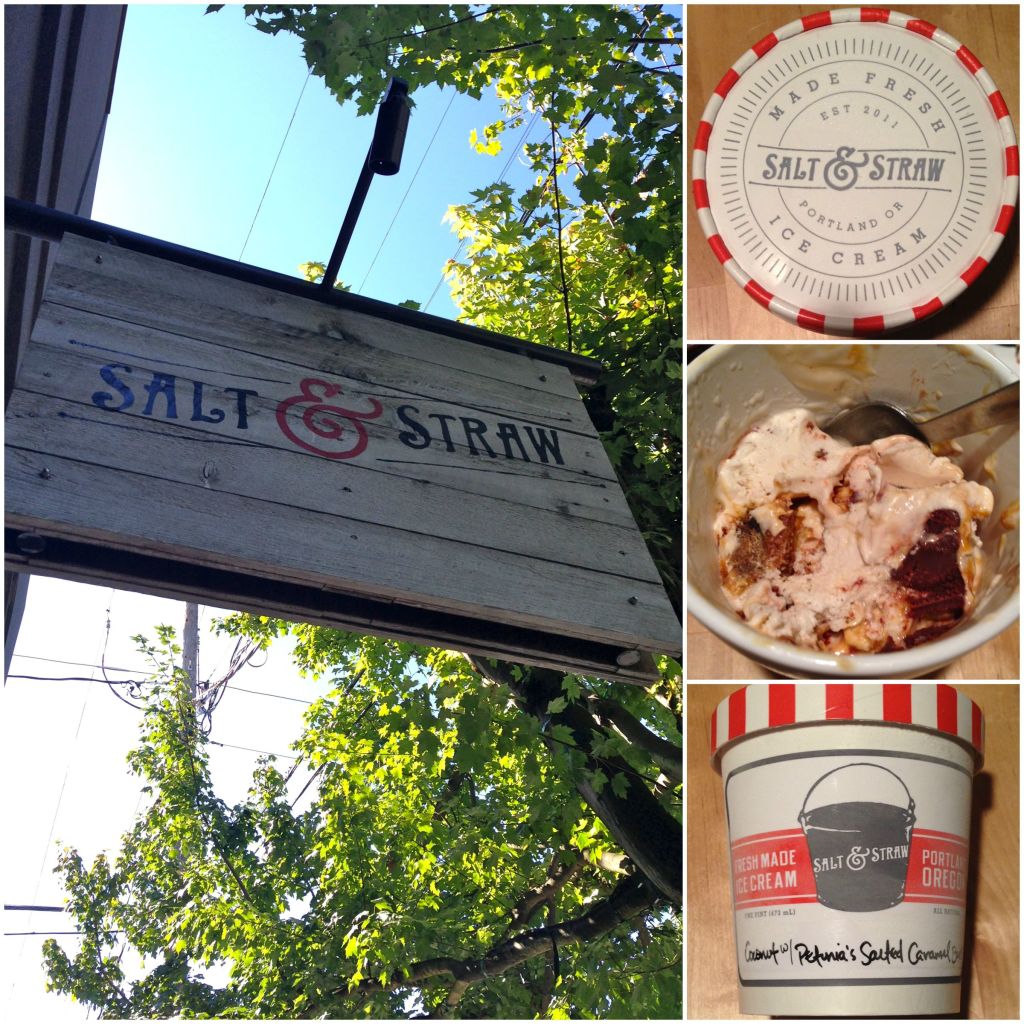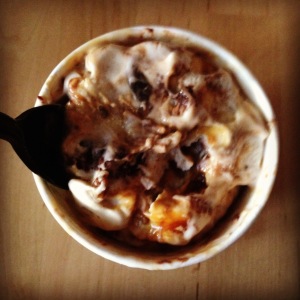 Image from our Instagram page: youreananimal
Next on our to-do list (okay, MY to-do list, but let's just say Andrew didn't drag his feet too hard) was to visit Salt & Straw. This is another well-known place in Portland, which just ever so luckily was only a block away from where we were staying (a super cute Airbnb find… check it out here. We loved staying there! The location was perfect, and Cynthia, the host, was lovely.) Salt & Straw stole our hearts. It's become relatively famous because of the innovative flavors they offer (right now they have flavors like Summer Sweet Corn Buttermilk, Plum Sangria Sorbet, Pear with Blue Cheese, and Honey Balsamic Strawberry with Cracked Pepper), and also because of the fresh, quality ingredients they use to create an amazing dessert. Many of their flavors are based on items being sold in the local farmers market at the time. Oh yes, it's love. We got hooked on their dairy-free flavor, Coconut with Petunia's Salted Caramel Bars. It's dairy-free because it uses coconut cream for the base, and then they add in chunks of gluten-free/vegan caramel cookies from a local bakery called Petunia's, and they also swirl in some extra caramel and chocolate ganache ribbons because YUM. We ate a pint of the stuff. Two days in a row. Yes, yes indeed that really happened. And you know what? I feel okay about it. Oh and by the way, I'm in the process of creating an ice cream recipe inspired by this one. YEEUUS. So look out for that!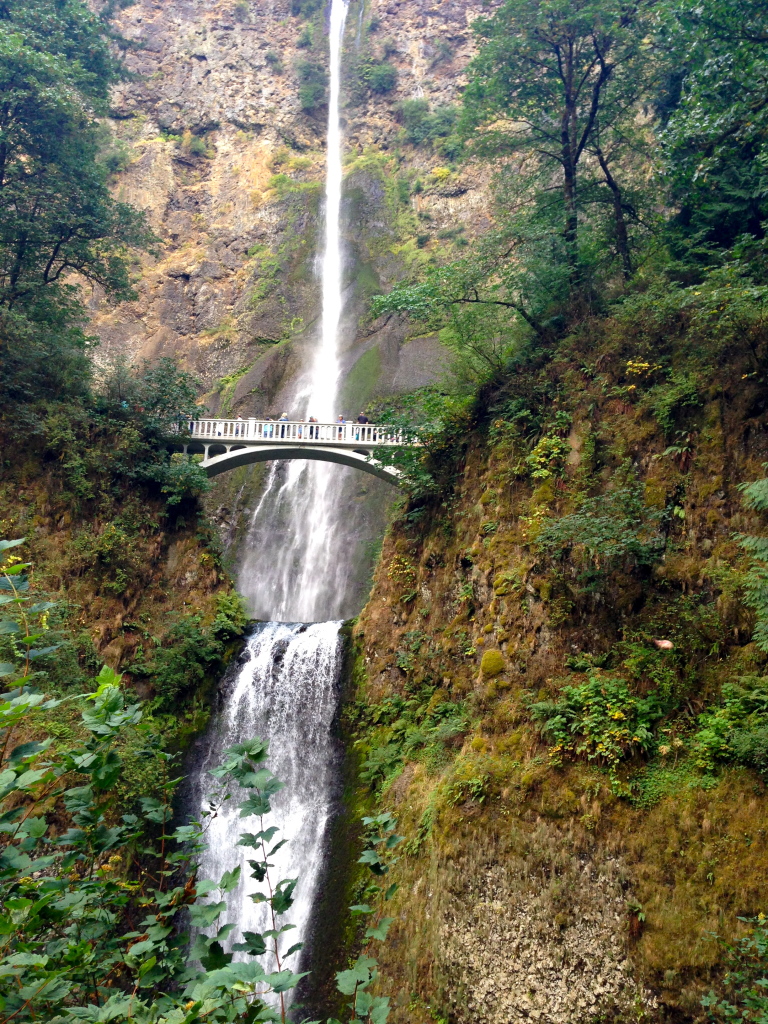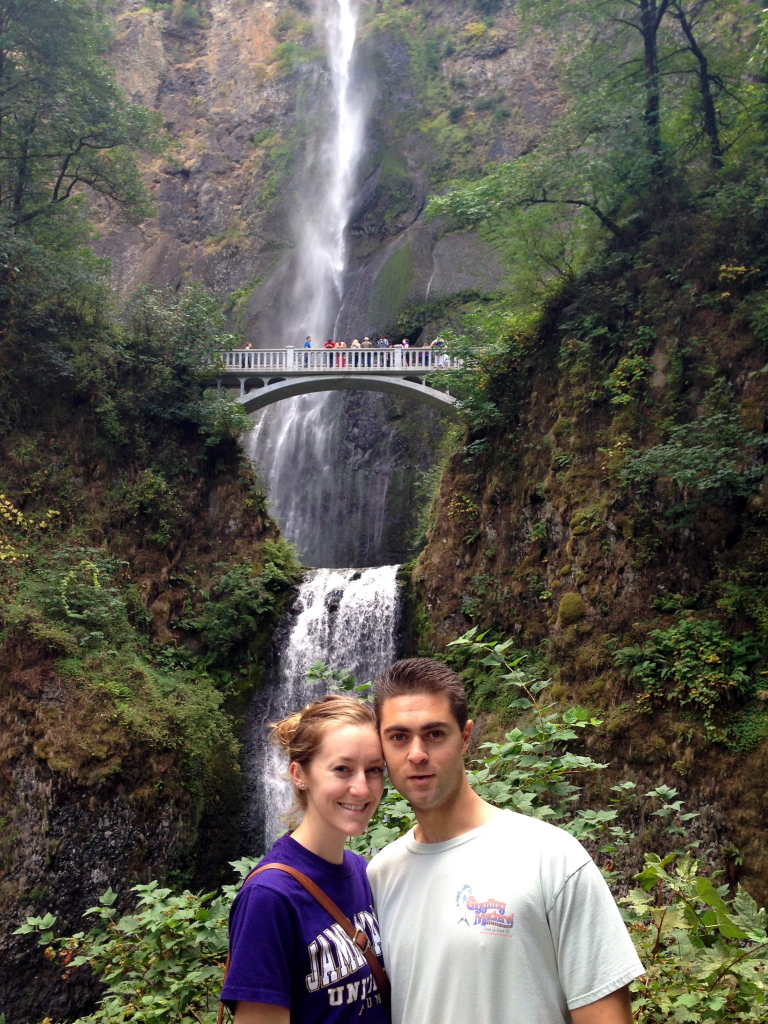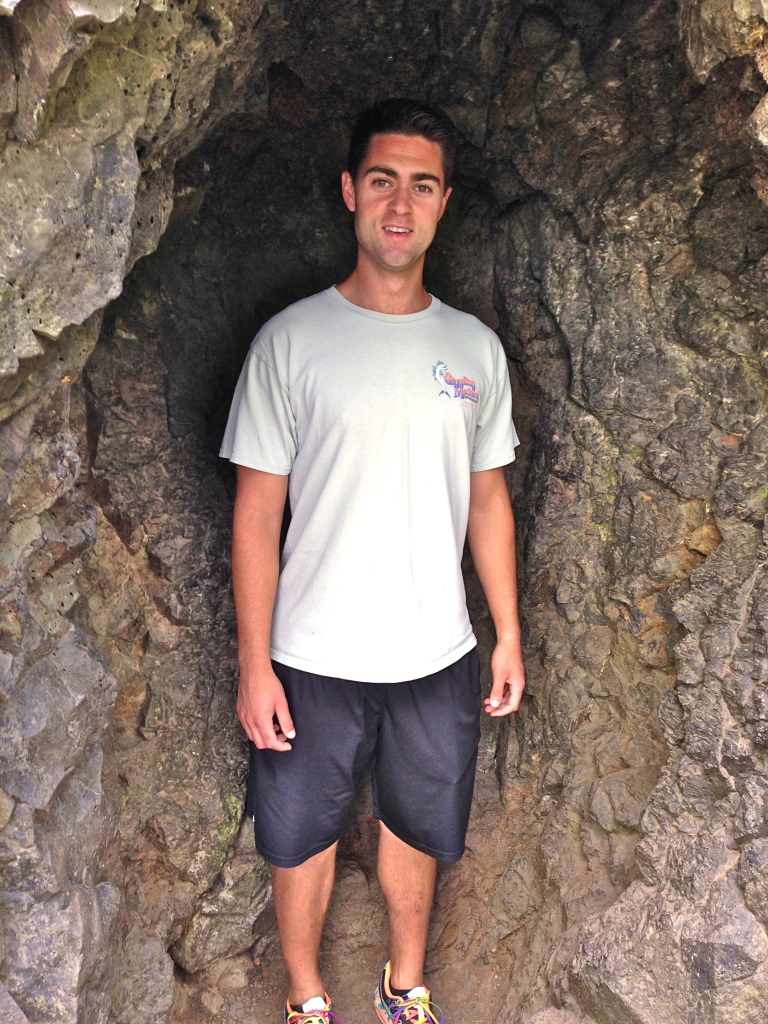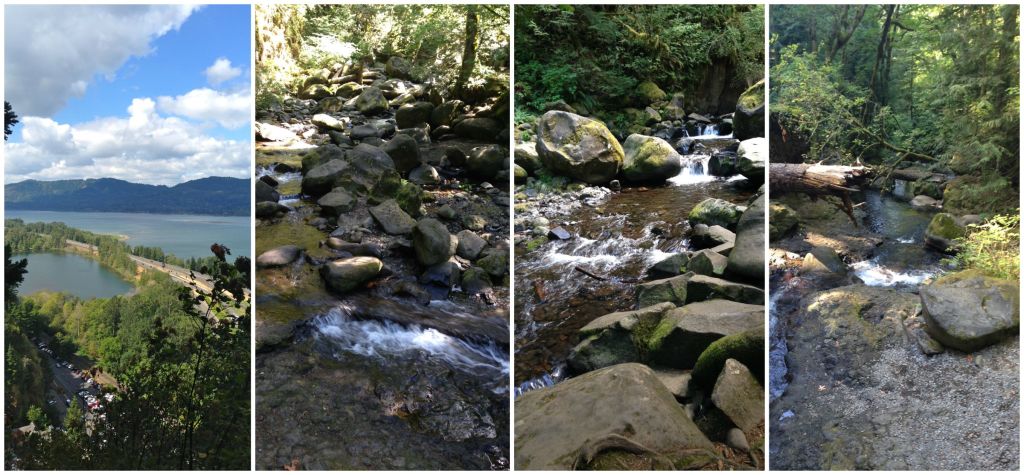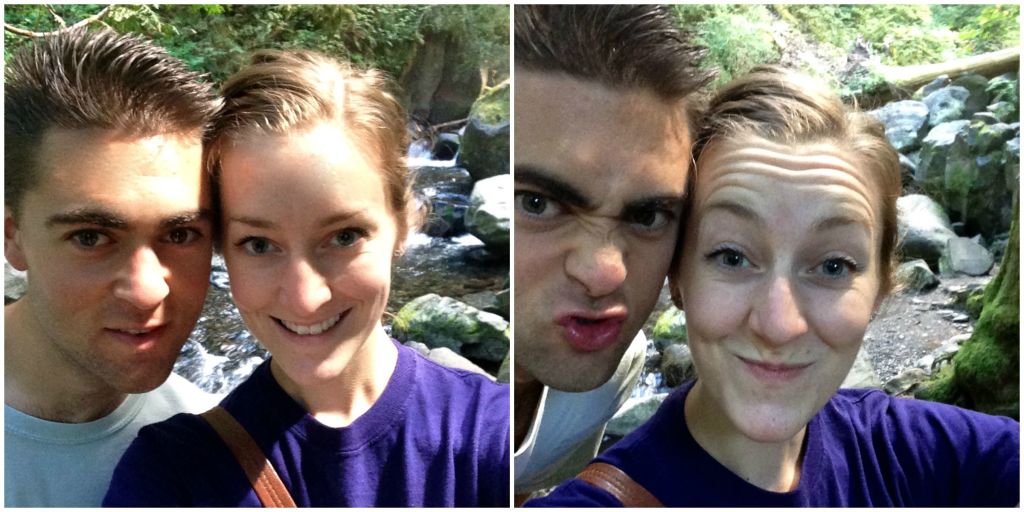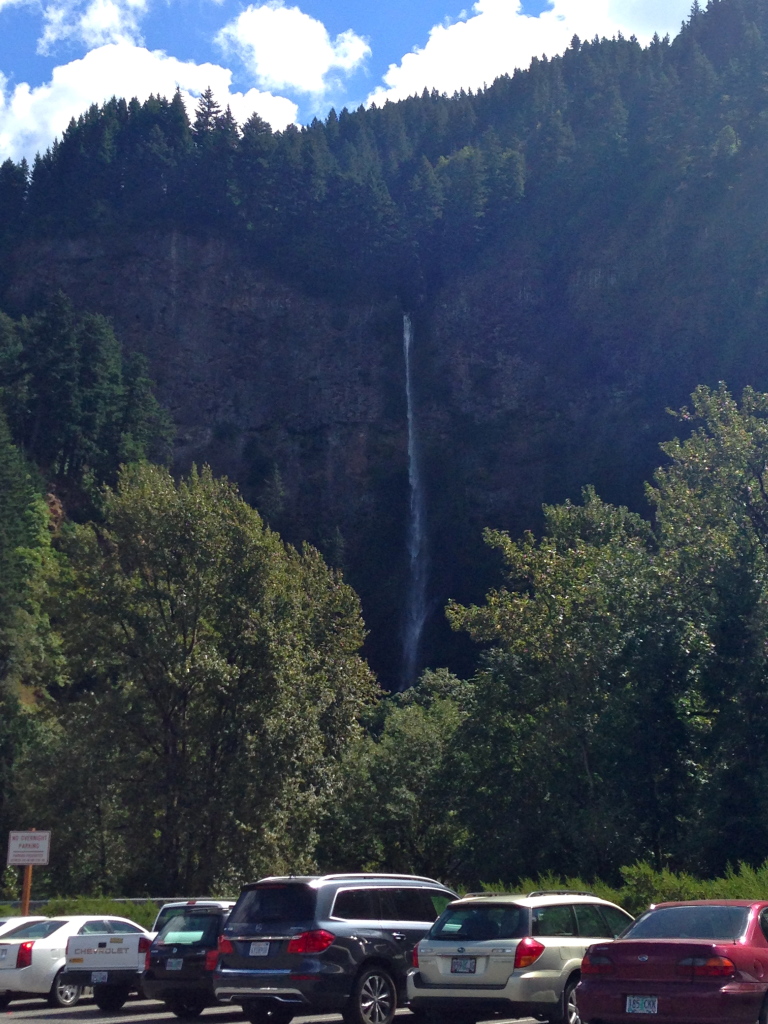 We really wanted to get out in nature a little bit (animals, remember?) so we decided to go out to a beautiful waterfall hike called Multnomah Falls. It's a little bit more touristy than I would typically like a hike to be, but we knew that before hand and were told that even with the touristy vibe, it was worth it. This definitely was true. The waterfall itself is definitely very popular, and there were many, many people milling about at the bottom (where the first couple of pictures were taken). However, there is a trail to hike to the top of the waterfall that is much less populated. So that's exactly what we did. It was a gorgeous hike, with lots of streams and rocks, and peekaboo views throughout. Getting to the top of the waterfall was a little anti-climatic, but the hike itself was worth it. We were walking pretty quickly, and it took us about 1.5 hours to get to the top and then back down. Definitely a steep hike, though. You can see in the last picture the entire waterfall. There is a little overlook right at the top that you hike up to, so you can tell how high and steep the mountain actually is.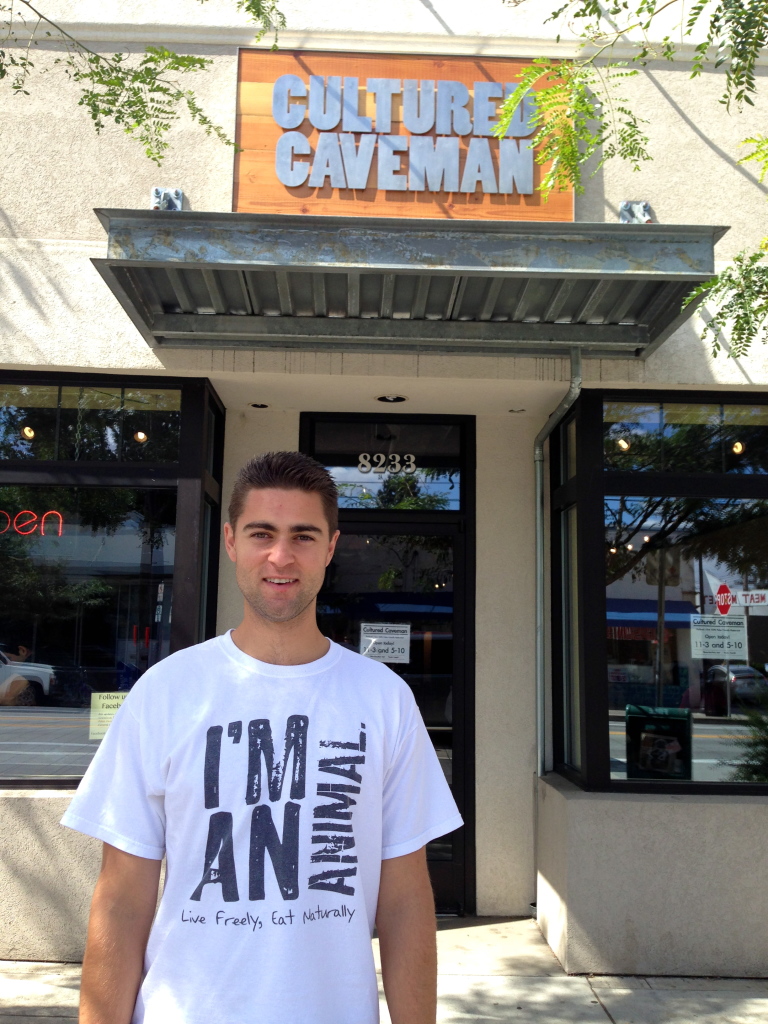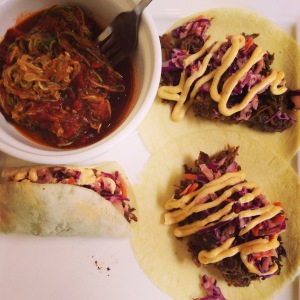 Image from our Instagram page: youreananimal
We found out that there is a Paleo-based restaurant in Portland, and our stomachs cried out in jubilation. Cultured Caveman started as a food cart, and has now evolved (he. he. he.) into 3 carts and a restaurant throughout the Portland area. We met one of the owners, Heather, and she was SO sweet. We could hardly contain ourselves with the menu, beyond thrilled that we felt comfortable eating any and all of it. I went for the Carnitas with a side of Zoodles, and Andrew had the main dish of Zoodles and Meatballs with a side of broccoli and bacon slaw. Holy holy holy. I'm still excited just remembering it. Not only was it grain-free (yes, those tortillas are grain-free), dairy-free, whole-food goodness, but it was absolutely de-li-cious. Don't be surprised if a Cultured Caveman-inspired recipe shows up on here soon too.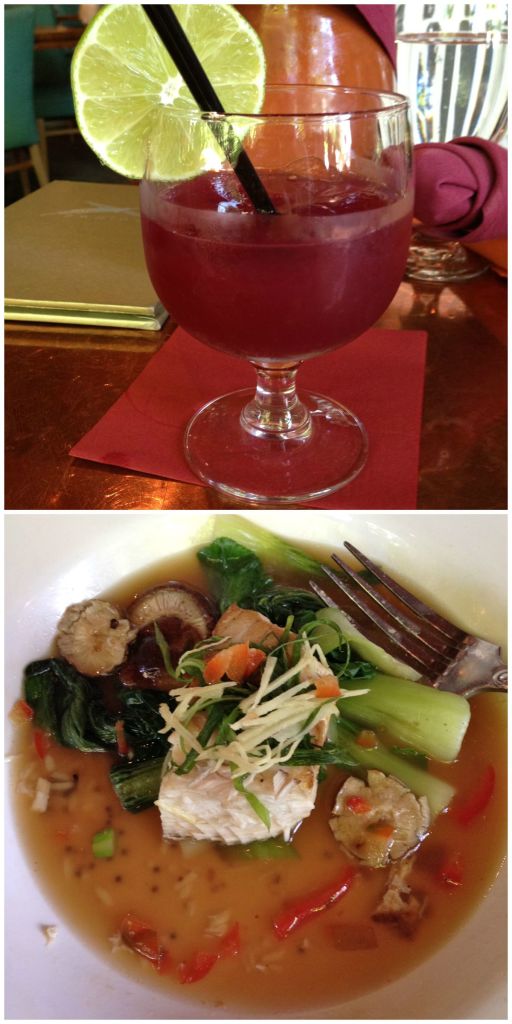 For our last dinner in Portland, we wanted to have a nice, sit-down meal, so after two different people's recommendations, we chose Andina. Andina is a Peruvian-based restaurant in the Pearl District, and certainly lived up to the recommendations. We started with a pitcher of sangria, and after letting the waiter know that we didn't need any bread, he asked if we were gluten-free and we said yes. So he instead (to our surprise) brought us a gluten-free replacement of fried cactus (tasted very similar to potatoes). I ordered the Pescado Al Rocoto Y Kion, which is pictured above (half eaten… oopsie). It was a deep-sea fish, with mushrooms, bok choy, and ginger slices in a pork broth. Absolutely divine. Andrew had Conchas Del Senor Sipan, which were scallops on top of a parsnip and potato puree, with "cannelloni," which were thinly sliced beets, rolled and stuffed with crab meat. We finished up with a quinoa flour brownie. Oh boy, so worth it.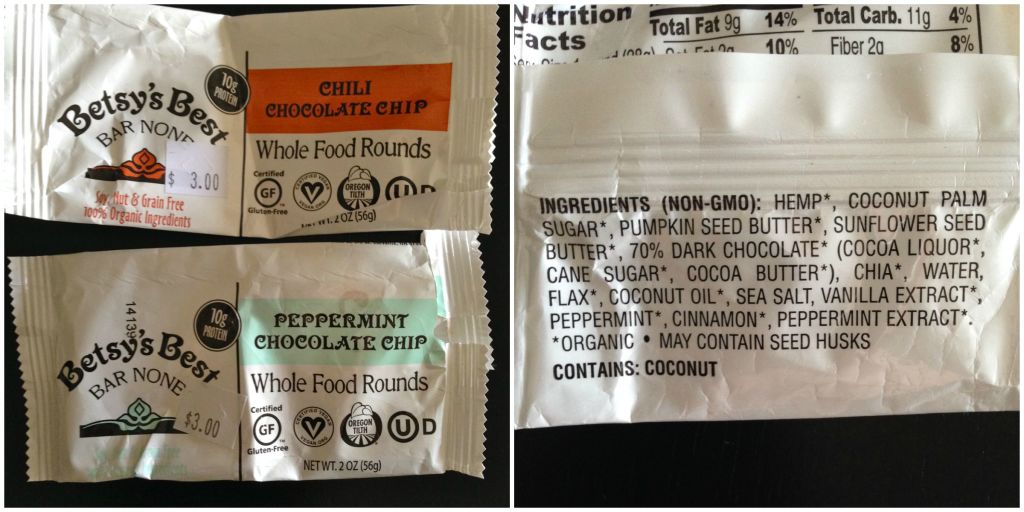 One gem I found for my plane snack were these bars. They are called Betsy's Best Bar None, and are based out of Portland, but you can also order them through Amazon here.
Just look at those ingredients! I didn't actually believe a protein bar like this existed, and I'm so pleased I was wrong. Plus, there aren't any nuts, which is great for me because I tend to be a little itchy/sensitive with too many nuts. Usually, I just make my own if I'm in need of a bar that I actually like the ingredients, but in a situation like this, these bars were perfect. I liked the Peppermint Chocolate the best, but she has several different flavors, including Dark Chocolate Chip, Lemon Coconut, Cinnamon Cardamom, and Chili Chocolate Chip.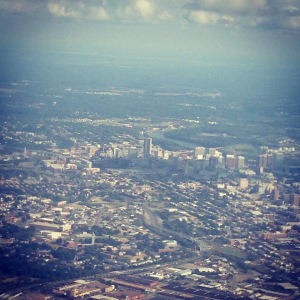 Image from our Instagram page: youreananimal
After a 20 hour delay in Detroit (yeah, let's not talk about it…), we finally made it back to good old RVA. Portland was an amazing place to visit, and I'm so grateful we got to take the time to head across the country and experience something new together! Thanks, Portland, for showing us a good time 🙂
---
Please note that some of the links in the above post are affiliate links that will take you to an Amazon.com page. If you choose to purchase a product featured in this post using an affiliate link, you will be directly supporting You're An Animal. Thanks!
---
http://nourishwild.com/cms/wp-content/uploads/2014/09/portland16.jpg
2937
2203
Morgan Carr
http://nourishwild.com/cms/wp-content/uploads/2016/02/Logo-Only-Large-300x212.png
Morgan Carr
2014-09-06 17:13:58
2015-07-29 22:38:06
Animals On Vacation: Portland, Oregon