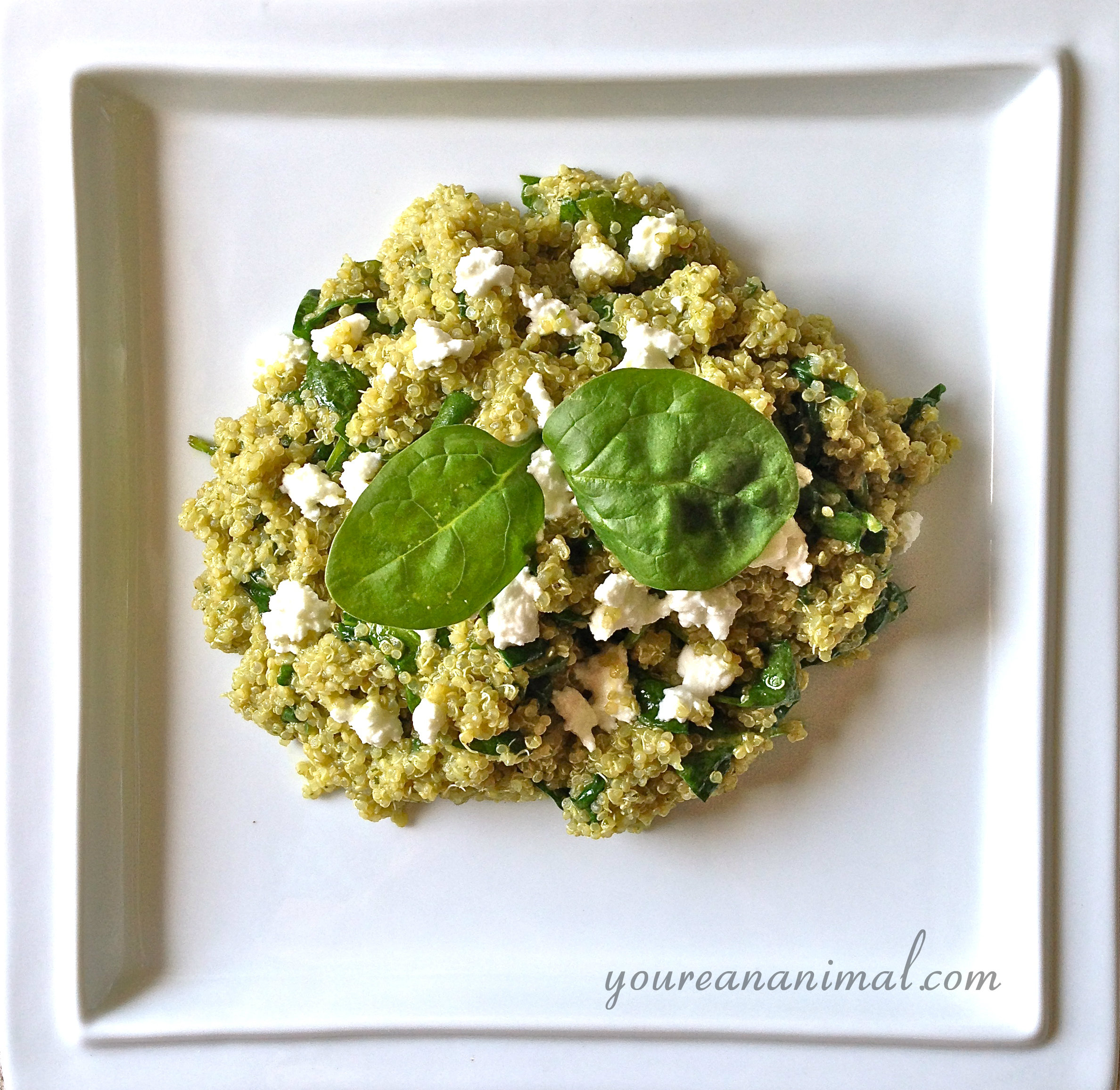 Oh quinoa. What a trendy little tasty item you are. I know we have all caught the quinoa bug in the last couple of years, don't even try to lie to yourself. You can't read any quinoa recipe without attaching the word "healthy" to it, but I know some people would argue against that buzzword. Truth be told, as far as I can tell, the verdict is still out on quinoa. Is it a grain? Is it a seed? Is it here to stay, or just a passerby? Here's my response: Who cares… it tastes good and doesn't throw my digestive system into a tizzy. So every once in a while when I need something to throw together quickly for a hot lunch, I'll grab the quinoa. Fifteen minutes, one pot, good to go. I do opt for the sprouted version (you can read more about sprouting in my watermelon seed post), which is meant to make digestion of seeds/grains easier (technically you're eating a very infantile plant). So yesterday, when I was driving home and 100% focused what can I make for lunch that was quick, easy, and not a salad (hey, sometimes you can only handle so many salad lunches… I know you feel me on that) I went for the quinoa and whatever we had in the fridge. Luckily, I already had my avocado pesto made (I was serious when I said I almost always have some in the fridge), so all I needed to do was cook the quinoa, throw in some spinach while the quinoa was still hot so it would wilt, and the top it with the pesto and a little goat cheese if you want the extra creaminess and slightly sour bite. And bonus! It fed me for lunch yesterday AND today! Wowee I love when I don't have to think about making something for lunch. Now, quinoa does have some protein in it (about 6 grams per 1/4 cup, which is one reason the healthfoodie world has rejoiced over the prevalence of quinoa), but if you want to add some more protein I say yes! Chicken or shrimp would be good with this for sure. So there ya go, your next easy meal, ready and waiting!
Wilted Spinach Quinoa with Avocado Pesto
1 cup sprouted quinoa
2 handfuls of baby spinach
Optional: Chev goat cheese
Cook the quinoa according the the package directions.
Once the quinoa is finished cooking and still very hot, throw in the spinach and let the heat of the quinoa wilt the greens. Stir the spinach into the quinoa, and cover the pot if needed to let the spinach fully wilt.
Stir in the pesto, until the mixture is covered in the sauce.
Top with goat cheese if you choose.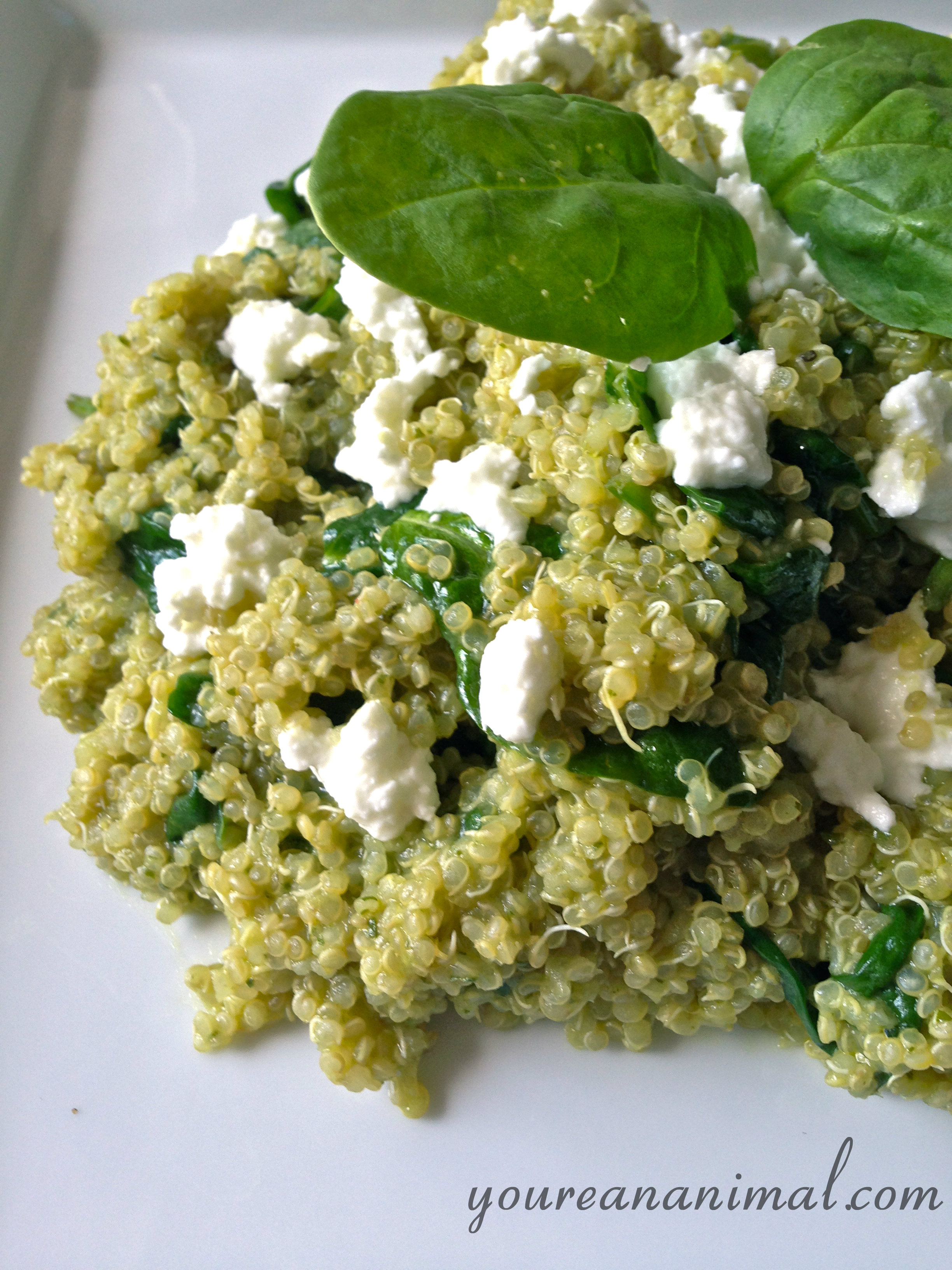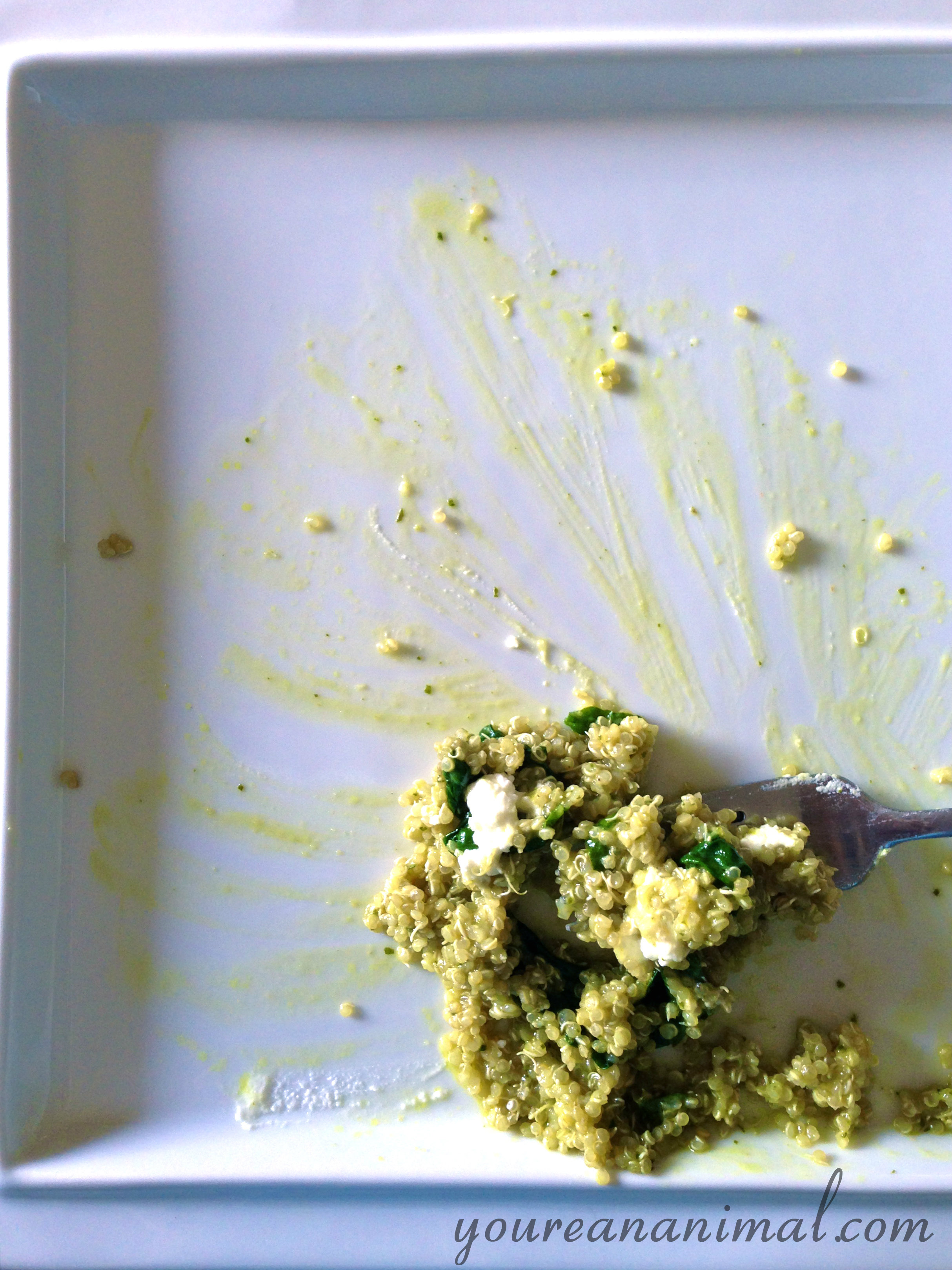 http://nourishwild.com/cms/wp-content/uploads/2014/08/quinoa7tagged1.jpg
2312
2376
Morgan Carr
http://nourishwild.com/cms/wp-content/uploads/2016/02/Logo-Only-Large-300x212.png
Morgan Carr
2014-08-06 14:16:25
2016-02-27 21:04:54
Wilted Spinach Quinoa with Avocado Pesto (Gluten-Free)