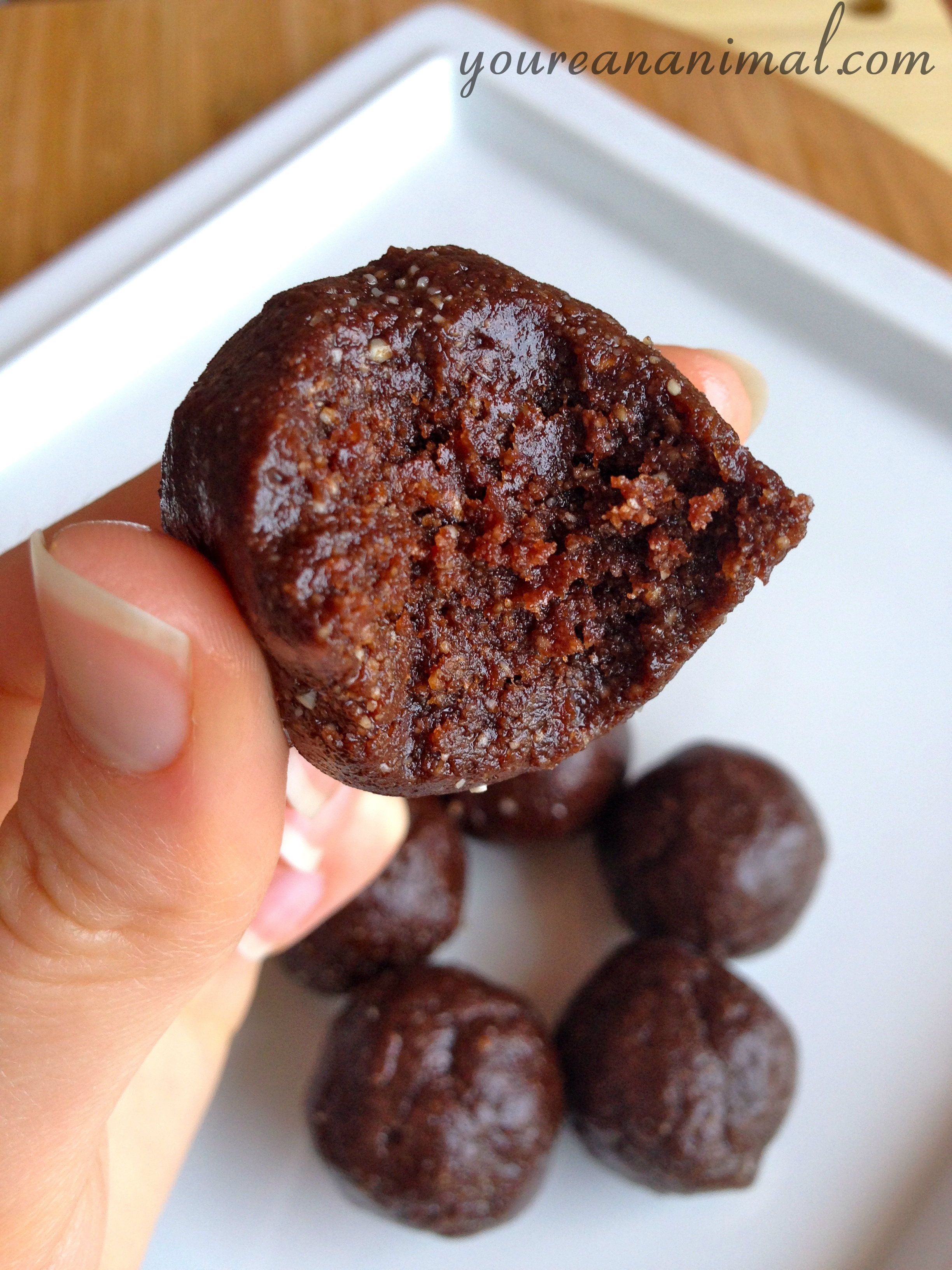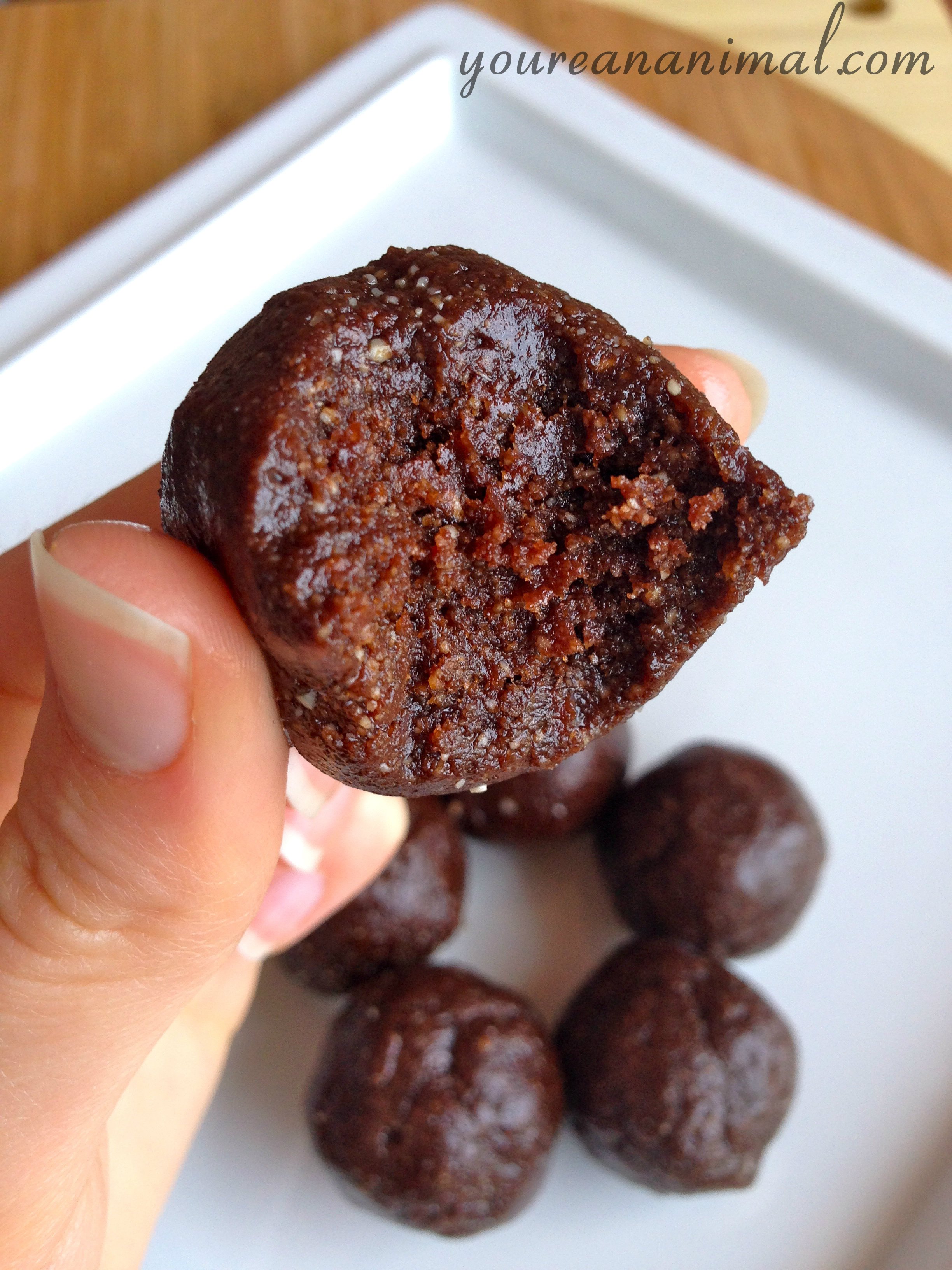 Sometimes my kitchen turns into an episode of Chopped. "I'm hungry, I have these ingredients, GO." Interestingly, sometimes these spontaneous ventures turn out to be a hit on the first try. Such is the case with these bites. Okay… balls. There I said it… we were all thinking it, let's move on. I really wanted something sweet, but also filling, and TAADAA. Brownie bites. That are raw. And proteiny. (Read: filling.) Emphasis on the brownie, because yum. Reminiscent of a Lara Bar, or energy bar, these are the perfect snack to throw together to get you over the afternoon hump. I used watermelon seeds to keep these protein-filled yet nut-free, but you can sub any kind of nut or seed you want. DO NOT BE ALARMED BY THEIR APPEARANCE. Just dive right in, the brownie is divine.
Raw Brownie Energy Bites
3/4 cup Watermelon Seeds (or other seeds/nuts)
7 pitted dates
2 tbsp cocoa powder
2 tbsp tahini (sesame seed paste)
2 tbsp water
1/2 tsp vanilla extract
1/4 tsp cinnamon
Add dates, cocoa powder, watermelon seeds, vanilla and cinnamon to a small food processor. Process until finely chopped, like the consistency of wet sand.
Add the tahini and water to the mixture, and process until it comes together in a thick paste/dough. If needed, you can add more water, drop by drop, until the mixture is the right consistency to be able to mold.
Remove mixture from processor, and form into balls. Mine were a little over a tablespoon each.
Makes about 7 bites.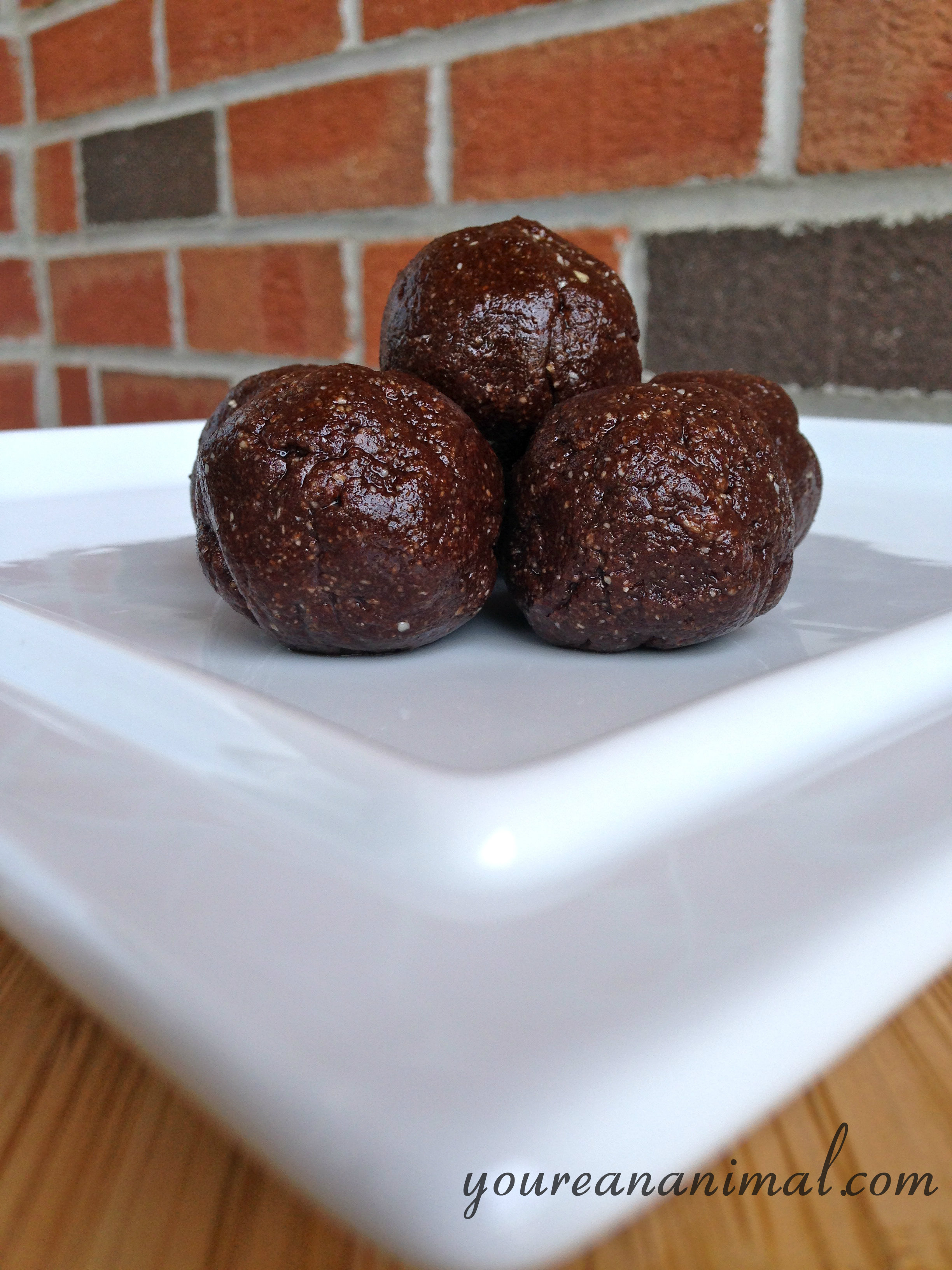 http://nourishwild.com/cms/wp-content/uploads/2014/07/proteinbite7.jpg
0
0
Morgan Carr
http://nourishwild.com/cms/wp-content/uploads/2016/02/Logo-Only-Large-300x212.png
Morgan Carr
2014-07-23 17:02:37
2016-02-27 21:31:57
Raw Brownie Energy Bites