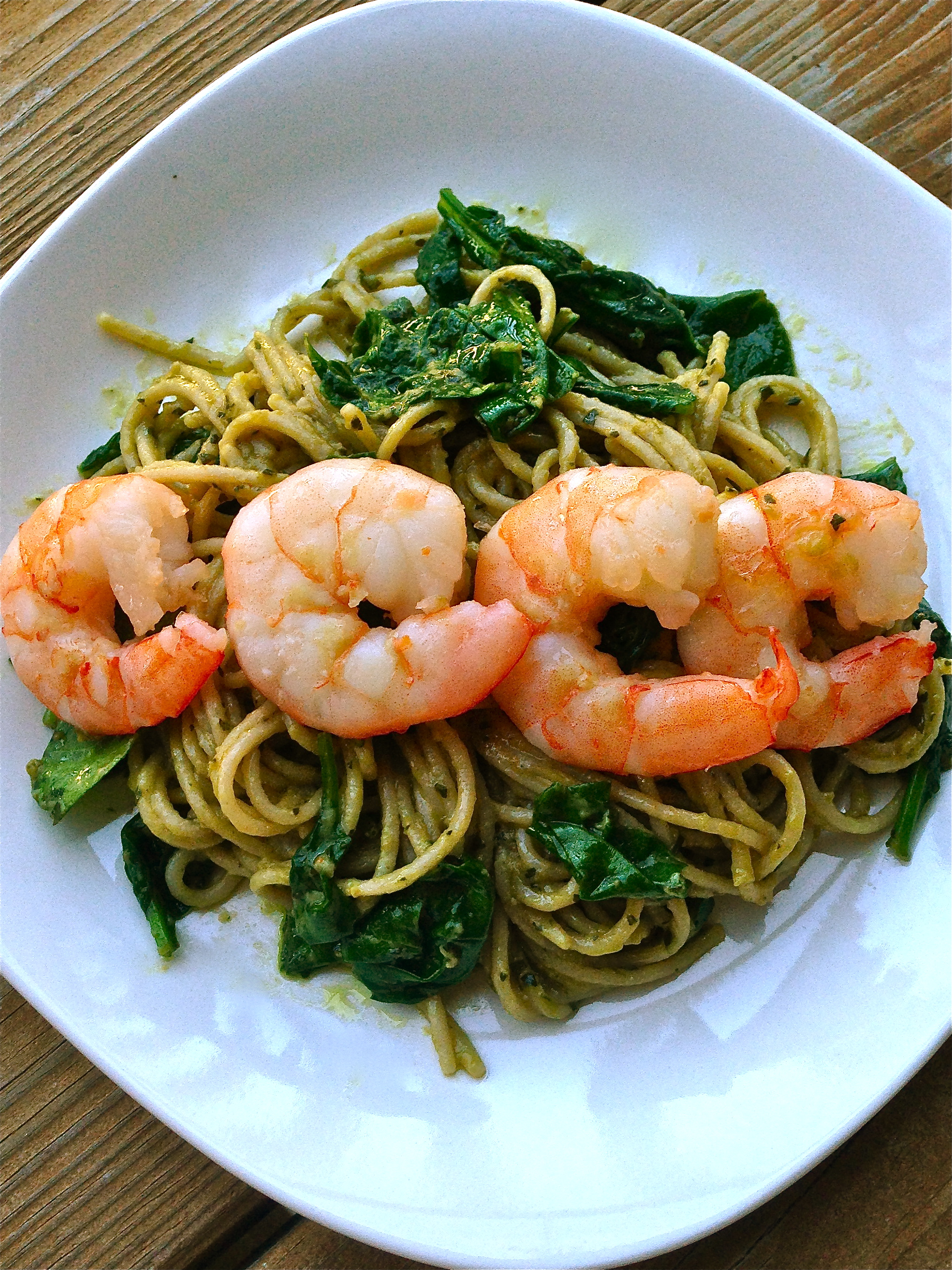 I'll be honest here, this is not a grain-free meal (although it could be– substitute zoodles [zuchini noodles] and voila!). I have gotten very strict about gluten-free, but we're slightly more lenient on the non-gluten grains. Mainly these vices are sushi (brown rice, about once a week) and pasta (sprouted wild rice, about once a month). The pasta can sometimes upset my digestive system, so that's why it's a rarity, but sometimes it just feels NECESSARY, ya know? Pasta, comfort, yum. The necessity here was to comfort from the stress of the US World Cup came against Portugal. Stress. Alcohol. Soccer. Pasta. This happened. Also, it's so quick and easy that it almost feels like a trap. What do you mean dinner is ready in 15 minutes? Too good to be true… but no! Easy peasy dinner, done and ready for cuddling up on the couch and yelling at our defensive line, and the ref, and Ronaldo, and whomever else needed to be yelled at. And the last 20 seconds of that game… yeah I don't want to talk about it either. Soooo… pasta! Greens! Shrimp! Yum. Noms away.
Shrimp and Spinach Creamy Pesto Pasta
Pasta (I use gluten-free, Jovial Organic Brown Rice Spaghetti, but you can also use zoodles or even spaghetti squash to make it grain-free)
Shrimp (Wild-Caught) and avocado oil to saute
2 handfuls of baby spinach
Lemon juice, salt and pepper
Cook the pasta according to box, as many servings as needed.
Cook the shrimp separately, sauteing them in avocado oil until pink and firm. seasoning with lemon juice, salt and pepper to taste.
Make Creamy Avocado Lime Spinach Pesto as directed on separate page.
Drain the pasta and return to pot, then mix in the pesto, and handfuls of spinach. Spinach will wilt slightly from the heat of the pasta.
Fold shrimp into the pasta, or place on top after pasta is plated.
 Products From This Post:

http://nourishwild.com/cms/wp-content/uploads/2014/06/2.jpg
2711
2033
Morgan Carr
http://nourishwild.com/cms/wp-content/uploads/2016/02/Logo-Only-Large-300x212.png
Morgan Carr
2014-06-23 15:42:16
2016-02-27 21:05:43
Shrimp and Spinach Creamy Pesto Pasta (Gluten-Free, Dairy-Free)