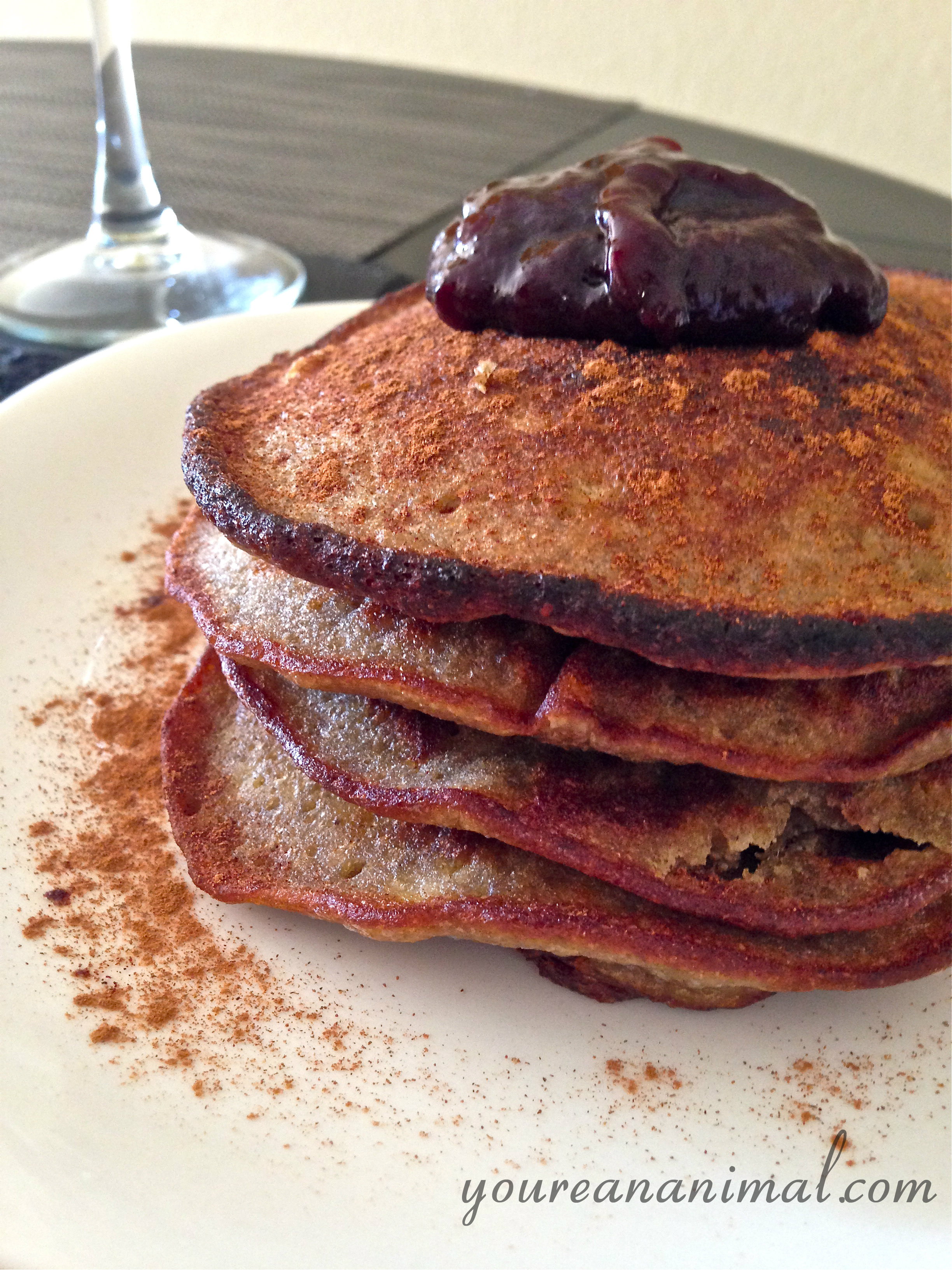 Today is our anniversary, so I made a favorite around these parts: pancakes! But these are no ordinary pancakes, no sir. With only 3 main ingredients and 21 grams of protein per serving (4 pancakes, yessss) these little guys will leave you full and happy without the sugar coma and hunger pangs an hour later. And can we mention the importance of potassium and the positives of sunflower seeds? Plus they're simple to whip up! I mean, that's a given with only having 3 ingredients, right? Bananas, sunbutter and eggs. I use green-tipped bananas (less sugar development), pasture-raised eggs, and I made my own sunbutter using sprouted sunflower seeds. Sprouted seeds are much easier to digest, and are more nutrient rich than regular old hulled seeds. Plus I actually much prefer the taste of freshly made sunbutter to the jarred stuff! Annnnd it takes about 3 minutes to make. This recipe calls for 1/2 cup of sunbutter, so to make this I used 1 cup of the sprouted sunflower seeds, and processed them in a small food processor until it was a consistency of damp sand. Then I added about 1 Tbsp of avocado oil and processed again. I scraped down the sides, added one more Tbsp of avocado oil, then let the processor run until it was a creamy, sunbuttery texture. Yes, sunbuttery. Fast-forward to that golden stack of deliciousness, and I'd say this anniversary was off to a good start!
Three Ingredient Protein Pancakes (Grain-Free, Nut-Free)
1/2 cup of sunbutter (jarred or make your own as stated above) (can sub other nut butter)
3 green-tipped bananas
3 pastured-raised eggs
Coconut oil or avocado oil to grease the pan
Optional ingredients: vanilla extract, cinnamon, nutmeg, chocolate chips, blueberries etc!
Mash your bananas into an almost smooth pulp.
Add your eggs and sunbutter to the mashed bananas. Add vanilla or spices if desired.
Using a hand mixer, mix at high speed until fully combined and mostly smooth (may have a few banana chunks).
Add oil to a skillet, and turn to medium heat.
Once the pan is heated, add 1/4 cup of batter. Cook like normal pancakes, flipping once the edges turn golden brown and bubbles have started to form on the top of your pancake. Cook until both sides are gold brown.
Repeat with the rest of your batter, and serve with any topping you choose! (I like cinnamon and wild berry jam… and mimosas.)
Makes 2 servings of 4 pancakes.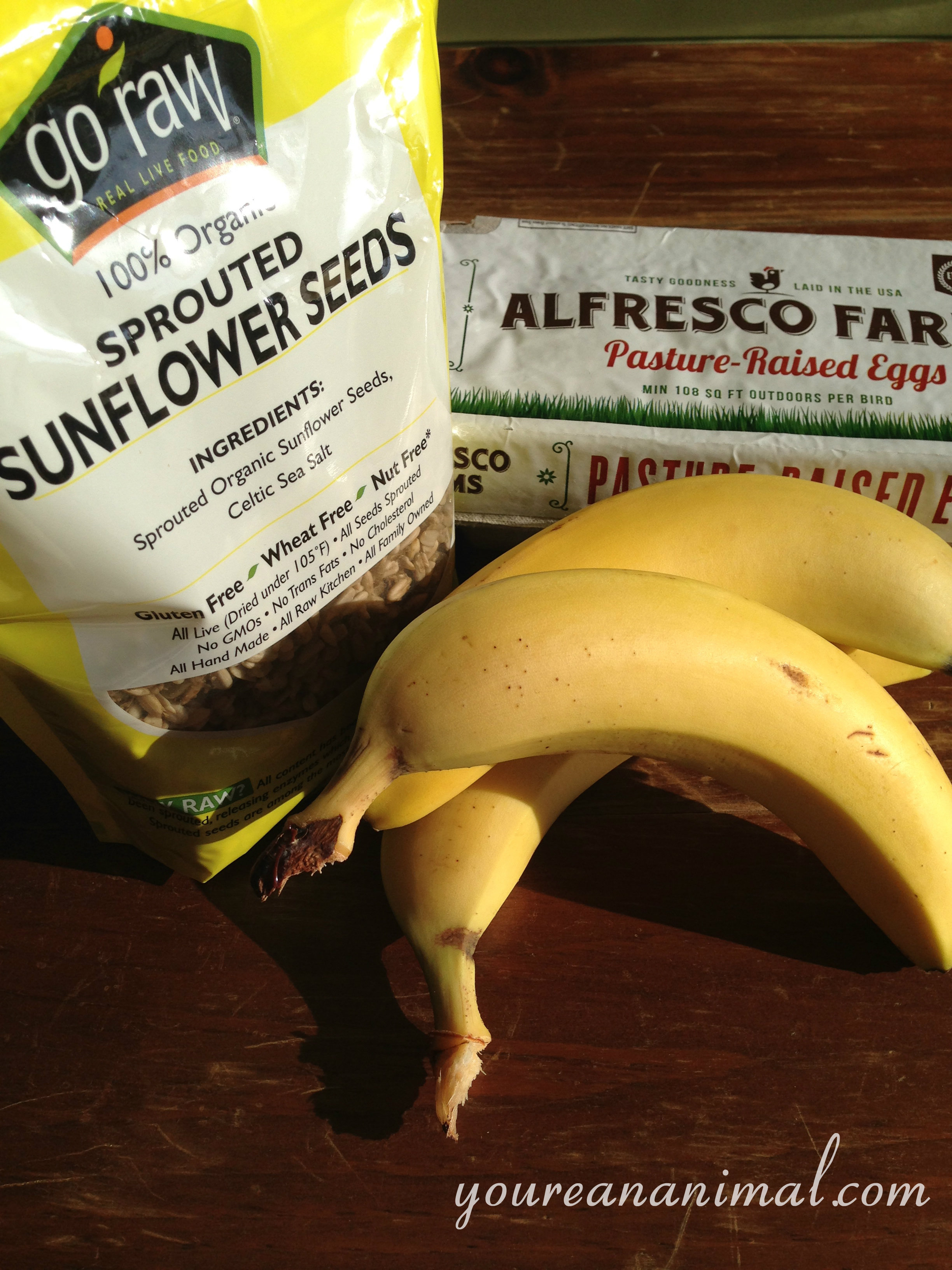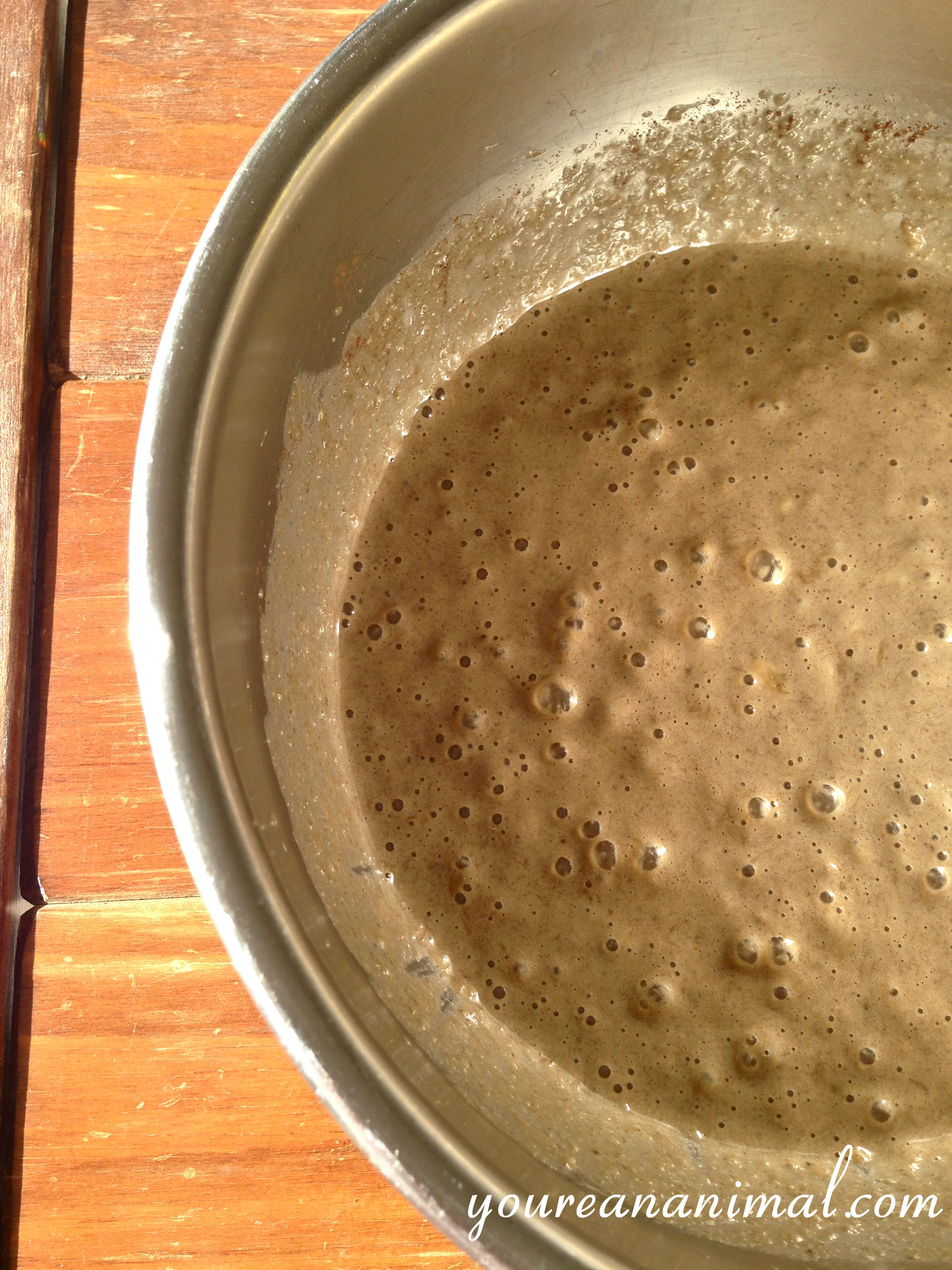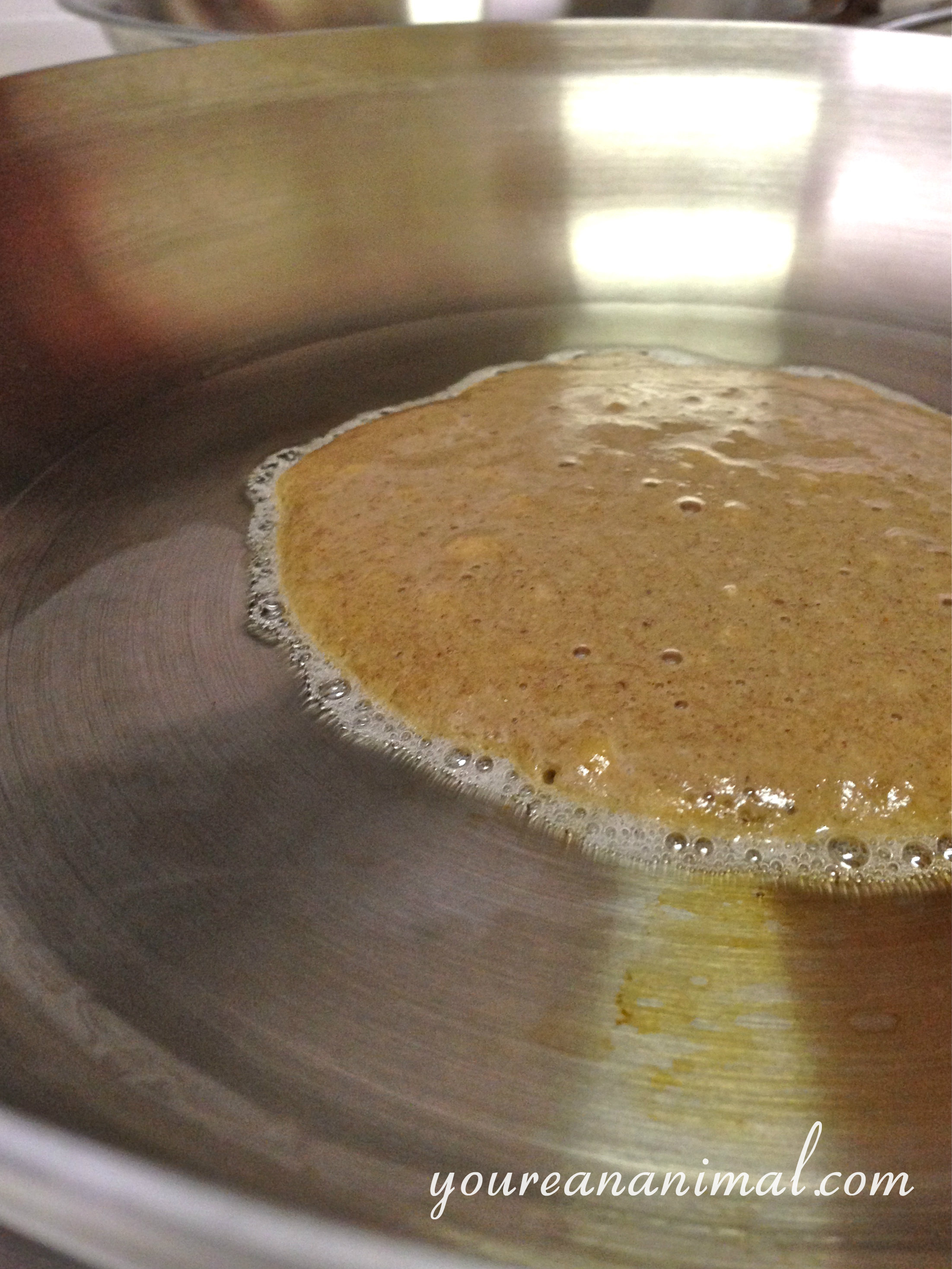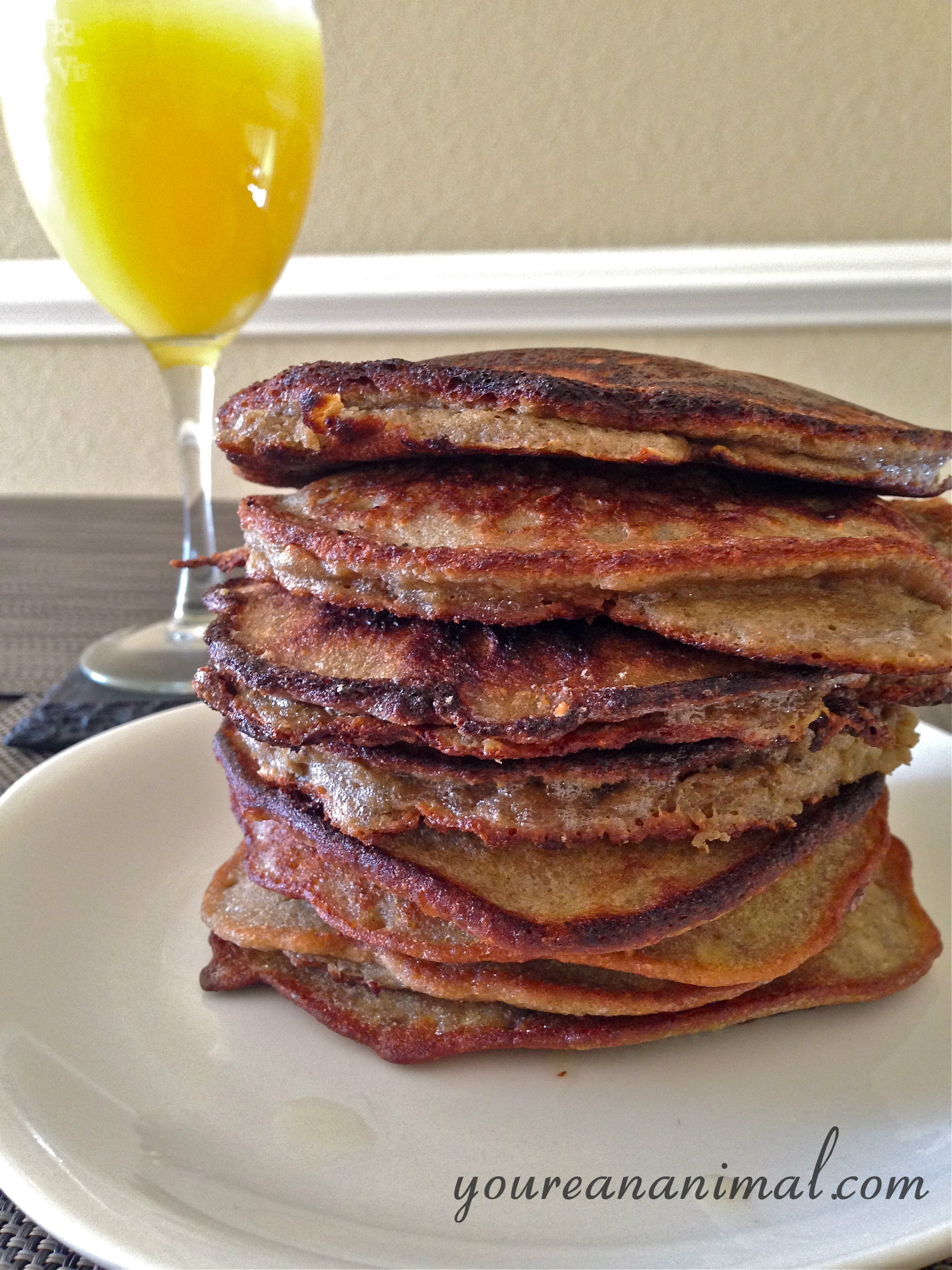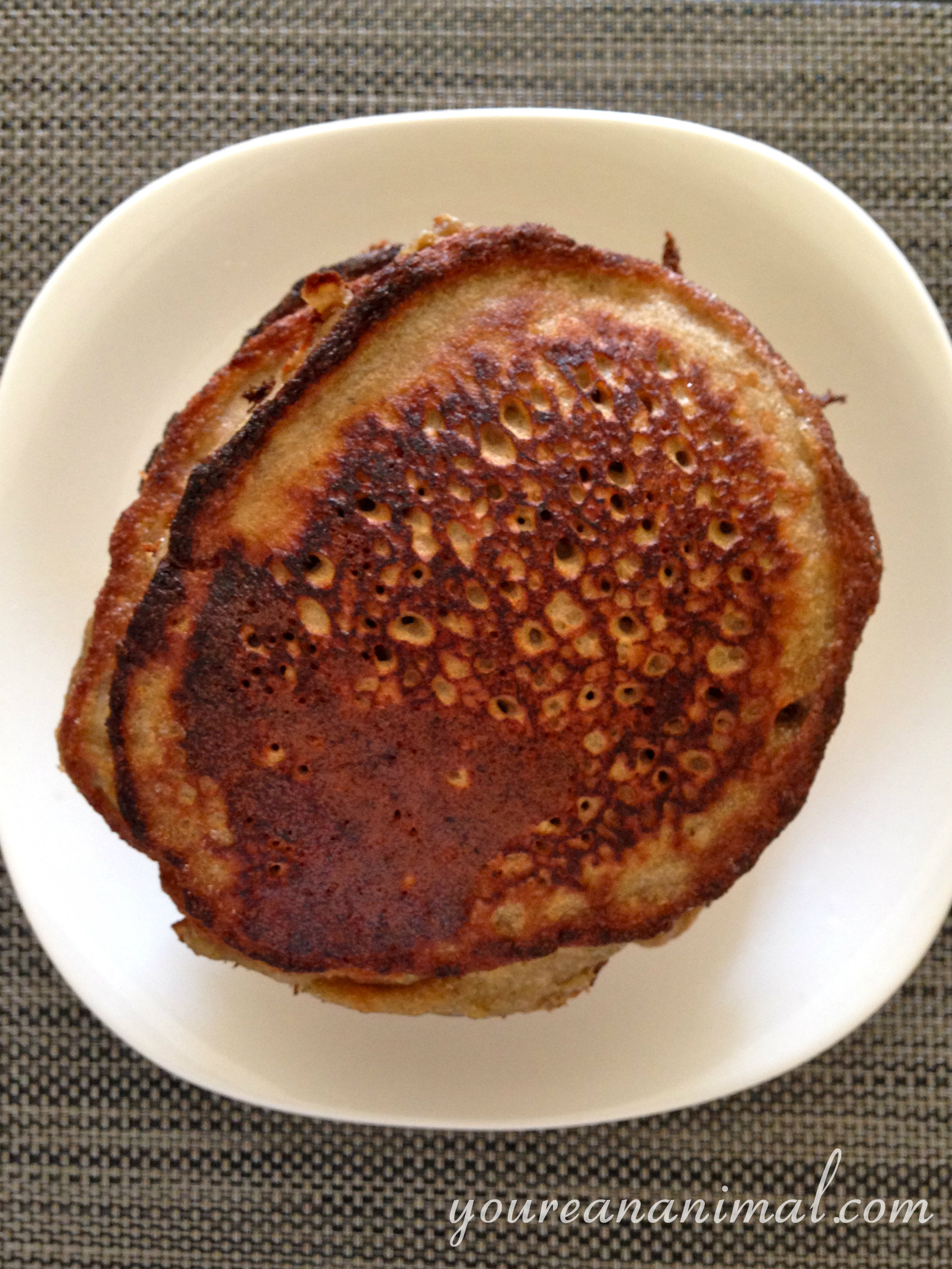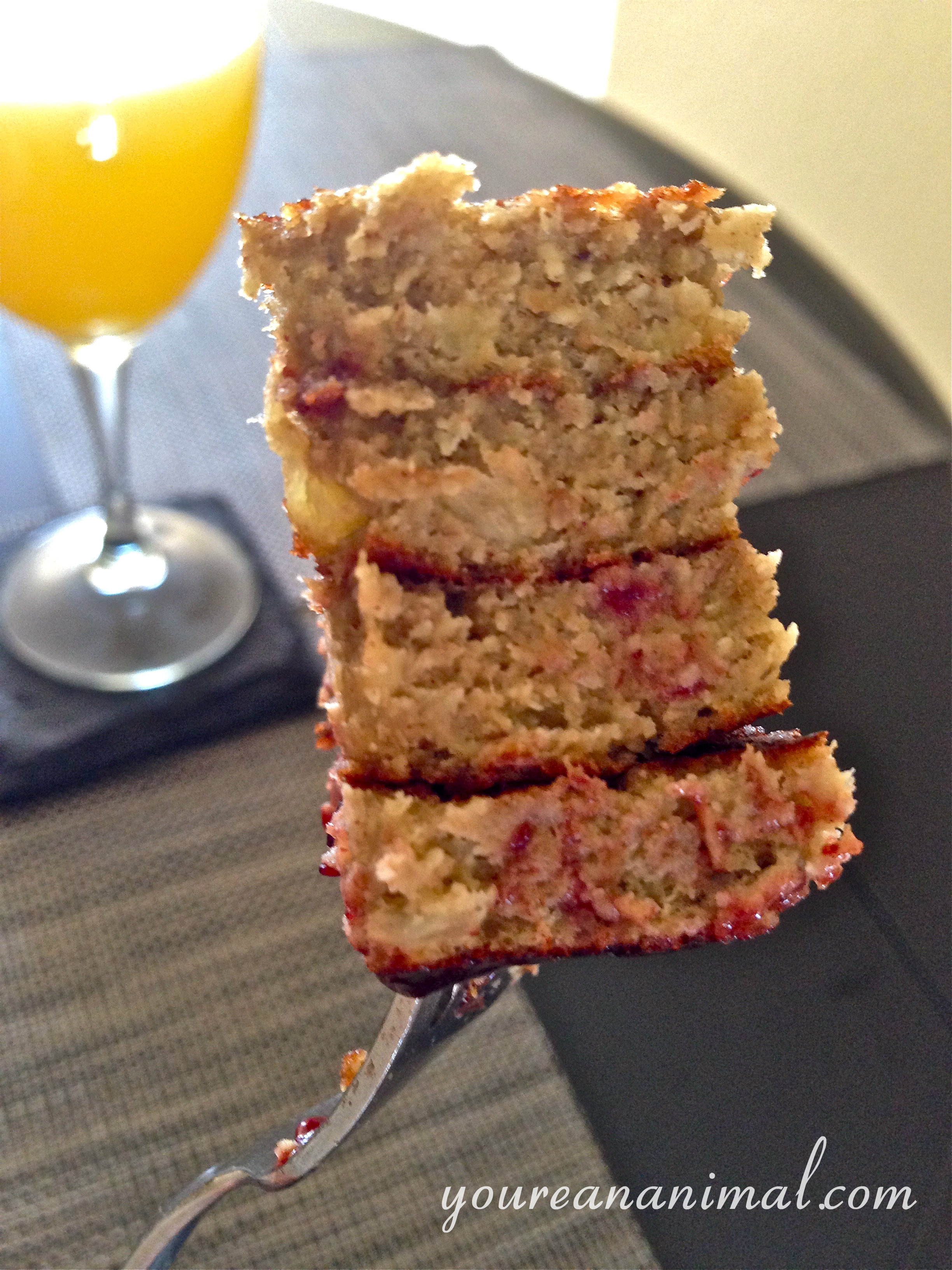 In case you were wondering, yes, yes I was taking pictures of my food throughout our anniversary breakfast. So romantic. Not sure if he knew what he was signing up for, but hey, at least he's getting fed.
Also, a behind-the-scenes shot at how I cooked these dudes. More clean up, but less time before food is in my belly…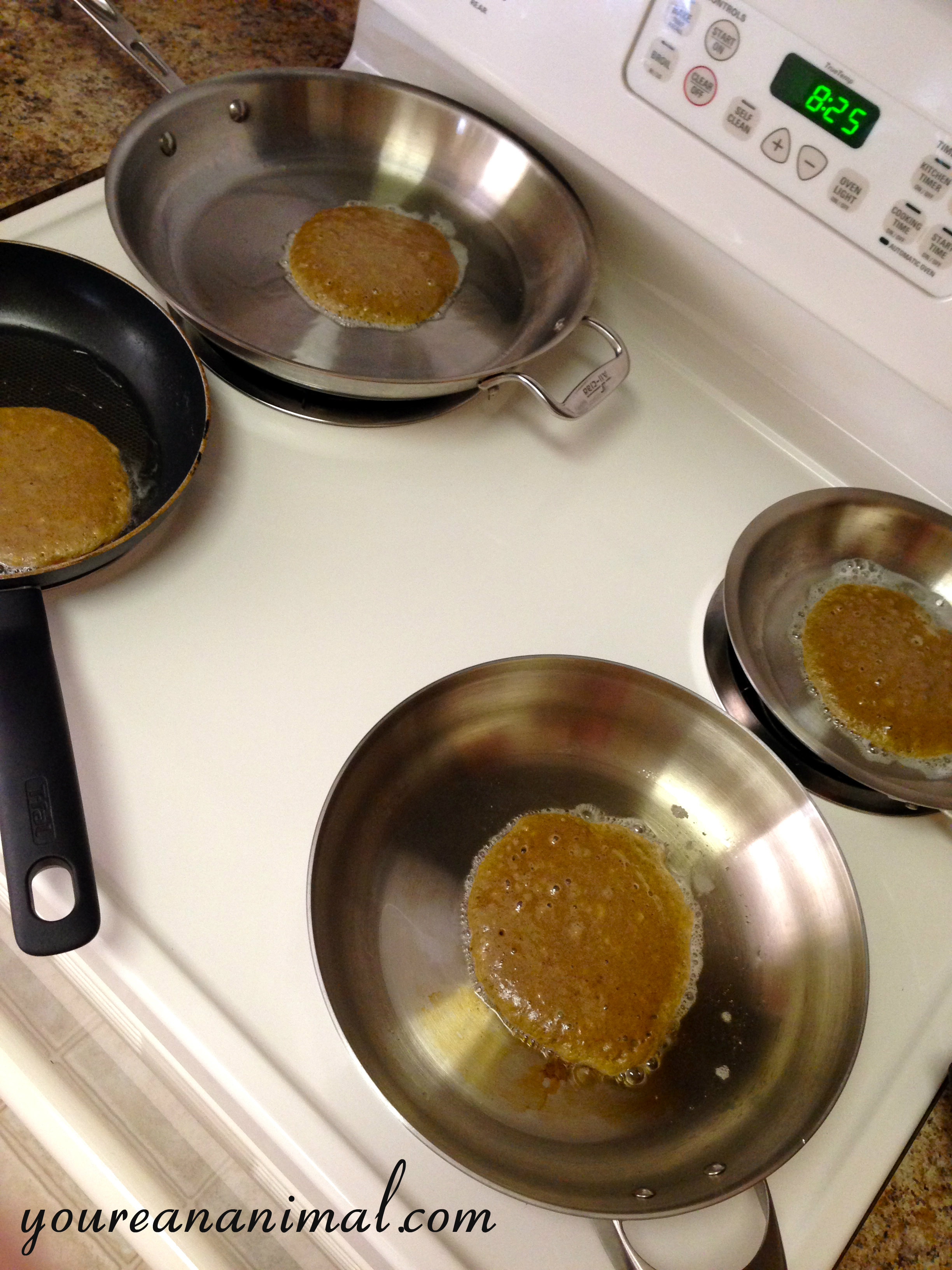 http://nourishwild.com/cms/wp-content/uploads/2014/06/pancakes4.jpg
3264
2448
Morgan Carr
http://nourishwild.com/cms/wp-content/uploads/2016/02/Logo-Only-Large-300x212.png
Morgan Carr
2014-06-01 14:43:05
2016-02-27 20:58:26
Three Ingredient Protein Pancakes (Grain-Free, Nut-Free)