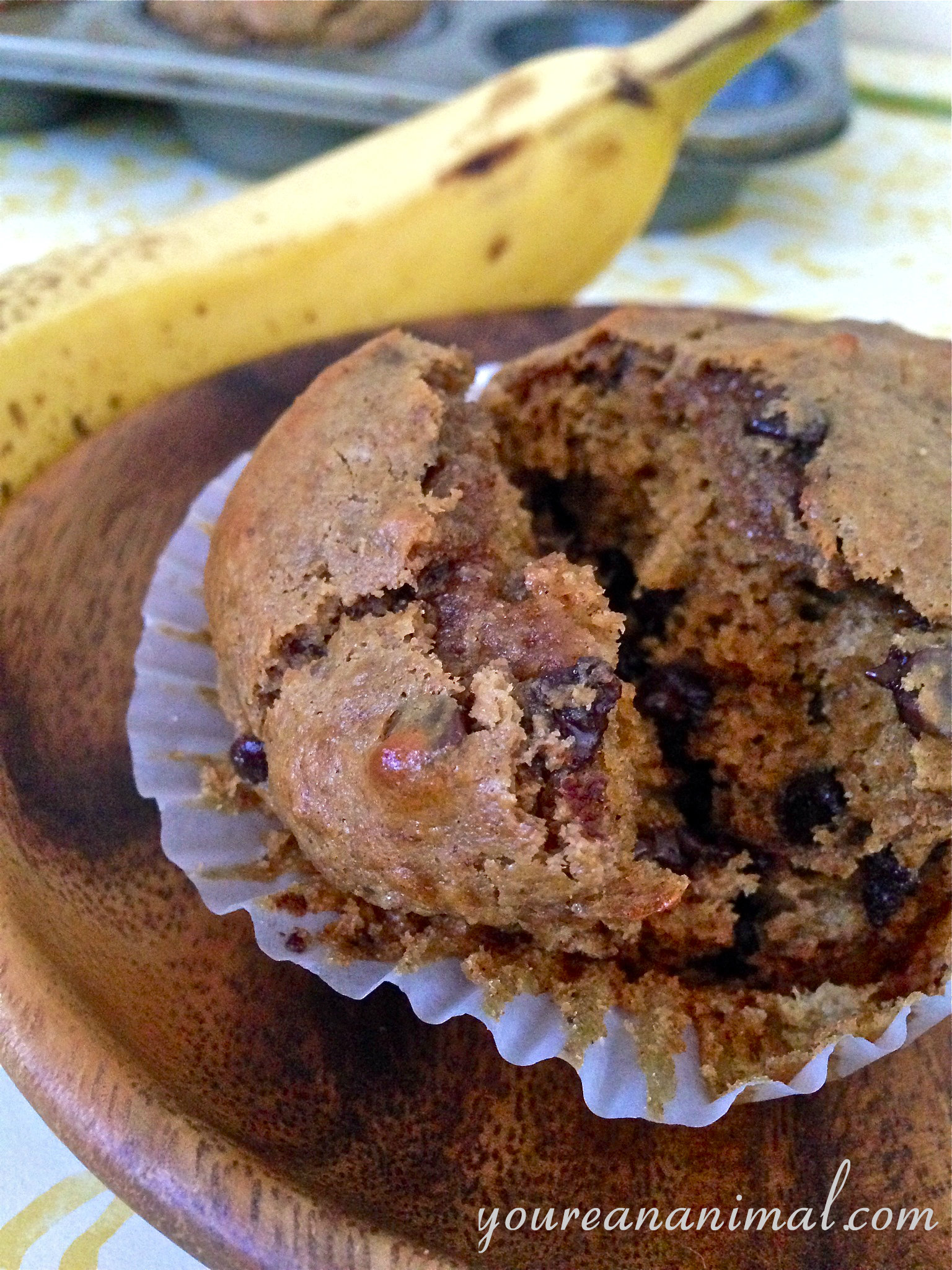 I am a self-admitted carboholic and sugar addict. Which makes cutting out gluten and refined sugar incredibly painful (however, even more necessary.) Now, while these are a better option, they are most certainly not without the sugar… I've just swapped the sucrose ("table sugar") for fructose ("fruit sugar") which tends to happen a lot in my life. Sugar addict, remember? I'm working on it… When I finally perfected these little beauties, I couldn't make enough of them. Breakfast: definitely. Snacks: absolutely. Lunch and dinner: admittedly, yes. Birthday parties: gluten-free noms. Wins all around. Noooot that you should eat that many. But it may or may not happen, just fair warning. I seriously cannot say enough about these muffins! If you like banana bread, and are looking for gluten/grain/nut free deliciousness, look no further. Even gluten-loving friends have raved over these muffins, not knowing that they were actually eating goodies made without the bad stuff. Yep, I'll take that as the highest praise. Moist, but not gooey. Fluffy and risen just like a traditional muffin. Sweet and spicy. The perfect balance between the fruity banana, slighty nutty taste of the sunbutter, spicy cinnamon, and sweet chocolate chip bites. BUT! Don't take my word for it, whip some up for yourself! I promise they will not disappoint.
Chocolate Chip Banana Bread Muffins
1 cup mashed banana (approx 2 medium bananas)
3/4 cup sunbutter (or other nut butter)
1/4 cup coconut flour
2 pasture-raised eggs
1/2 Tbsp apple cider vinegar
1 1/2 tsp baking powder
1 tsp cinnamon
1/2 tsp ground nutmeg
1/4 tsp ground clove
1/4 tsp salt
1/2 tsp vanilla extract
chocolate chips to taste
Preheat the oven to 350 degrees F. Line a muffin tin with paper liners, or coat the muffin tin with coconut oil.
Mash your bananas to a almost smooth pulp (if you like chunks of banana in your banana bread, leave your pulp slightly lumpy.)
Add the sunbutter, honey, eggs, vanilla, and apple cider vinegar to the mashed bananas. Combine until smooth and well-mixed.
To the wet ingredients you just mixed, add the dry ingredients (coconut flour, baking powder, cinnamon, nutmeg, clove, and salt.) Again, combine the mixture until smooth and well-mixed.
Fold in your chocolate chips (as many or as few as you want!)
Fill the muffins cups 3/4 full. (I usually get about 2 Tbsp in each cup)
Place in the pre-heated oven, and bake for 18-21 minutes or until risen, golden, and slightly cracked on top. Be mindful to watch these, they can easily get overly-cooked on the bottoms. I get about 1 dozen muffins from this recipe.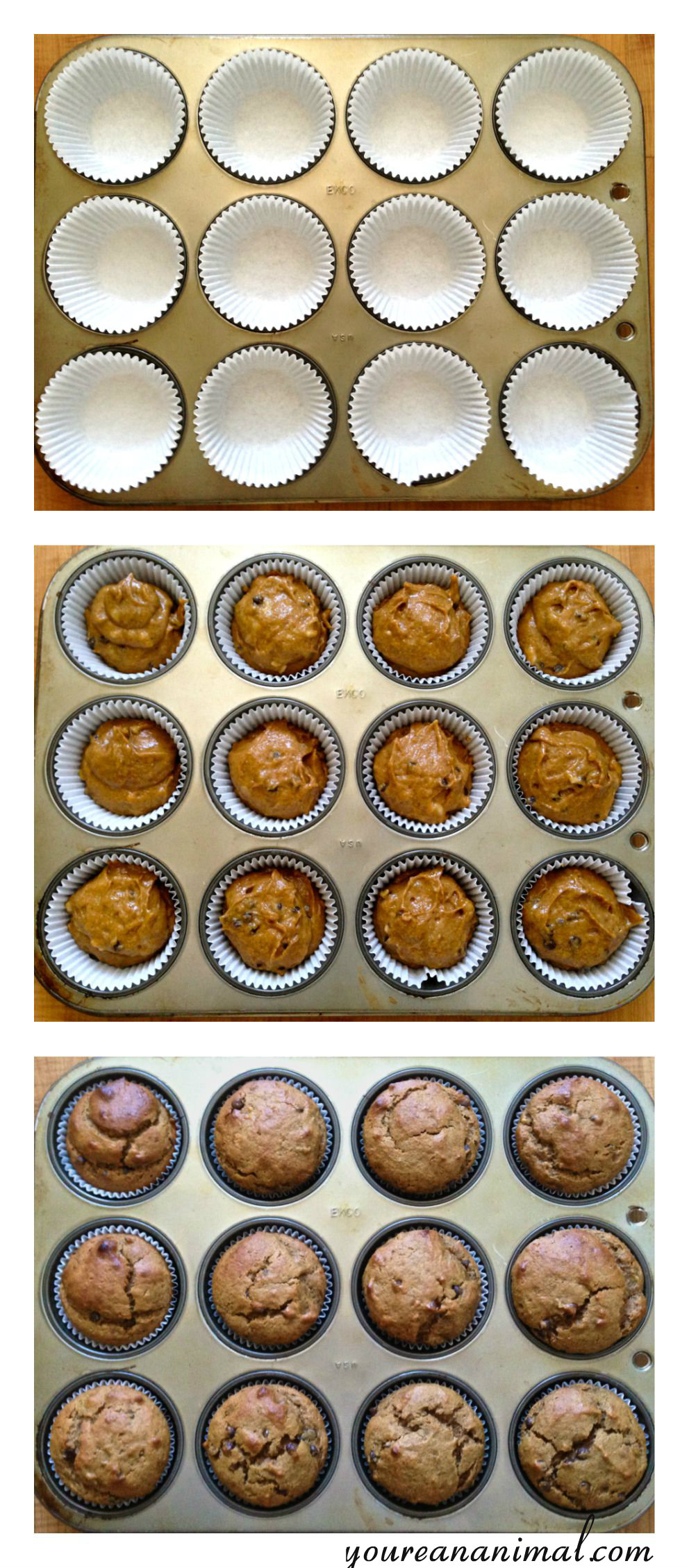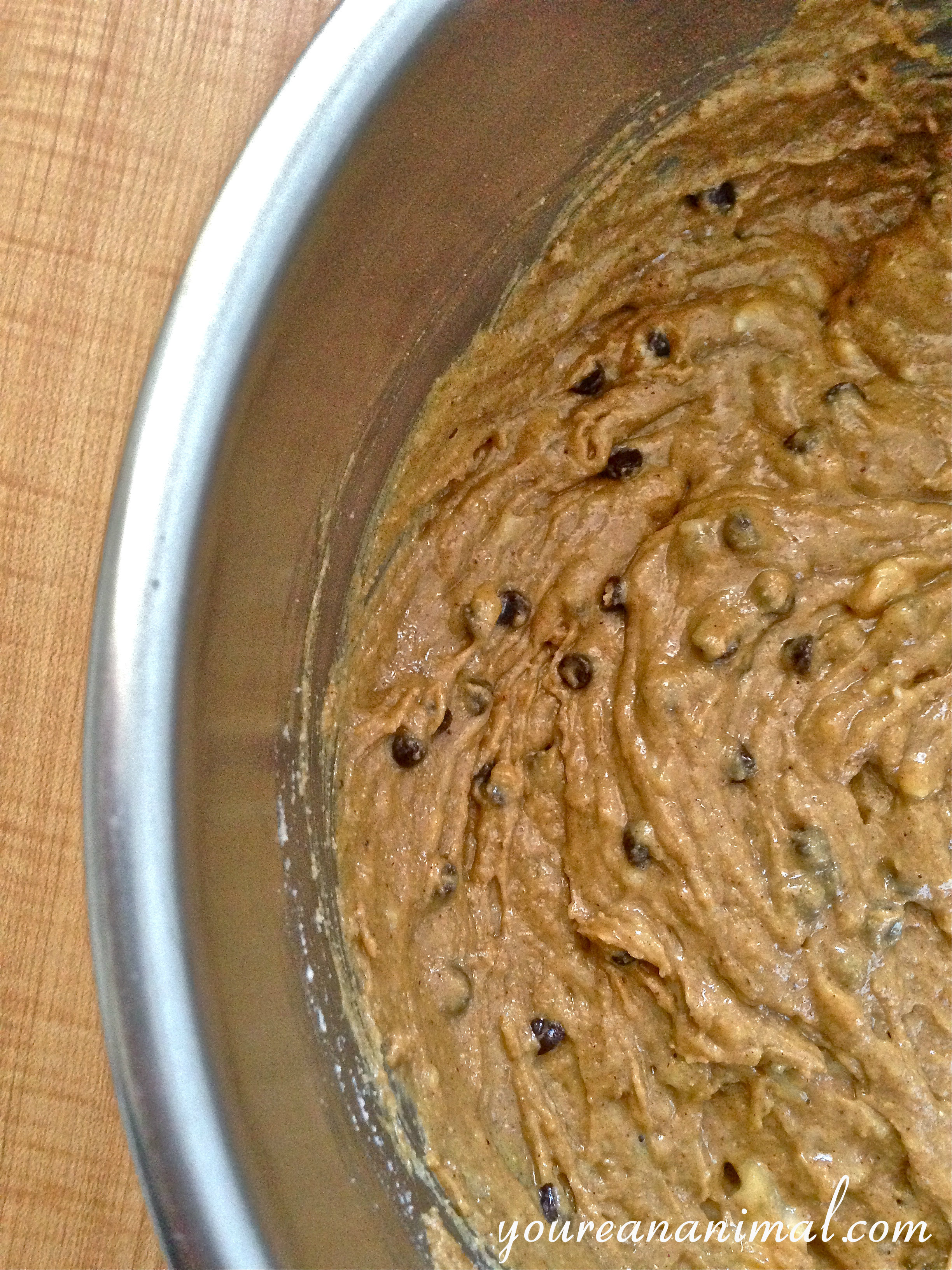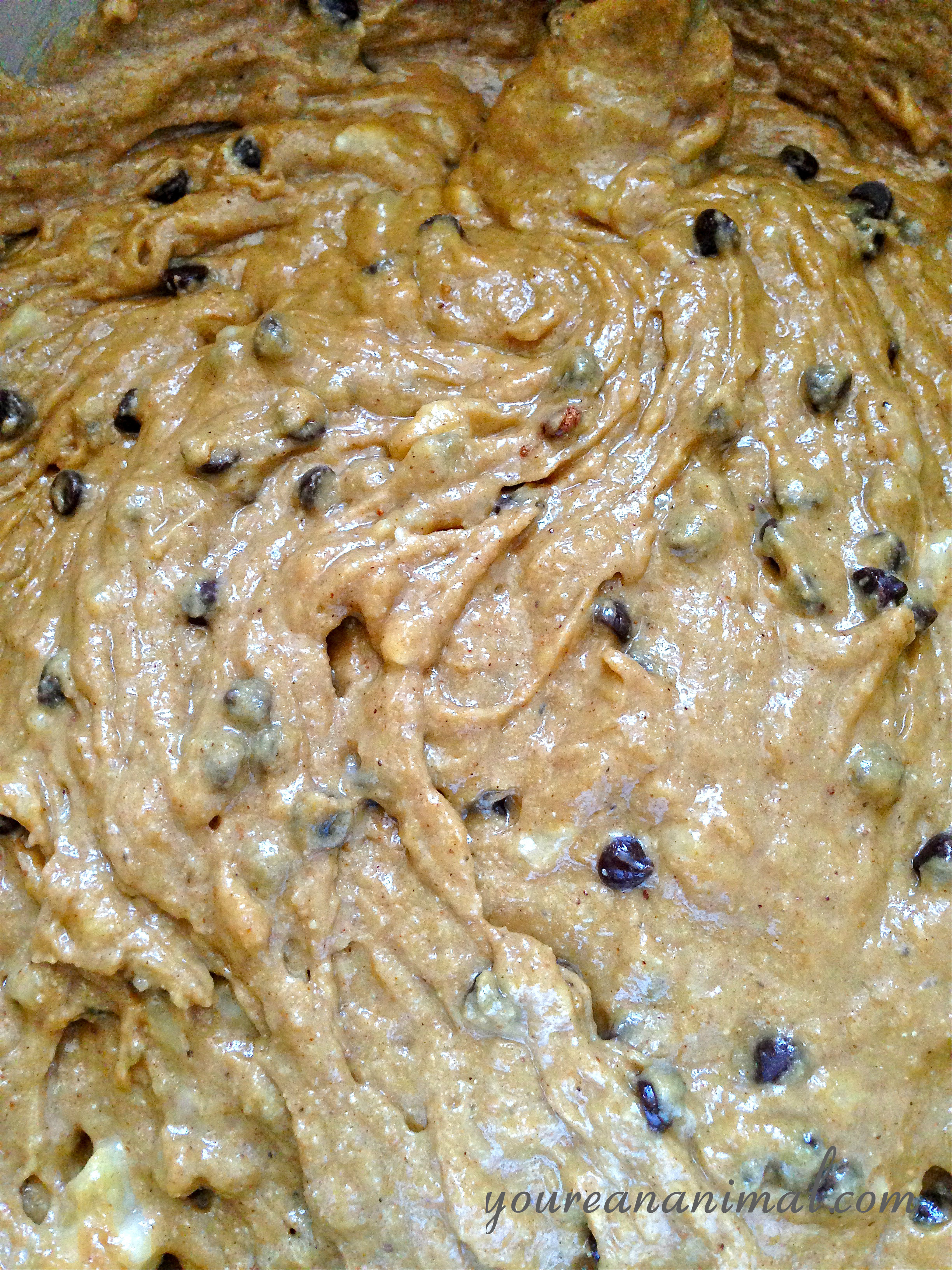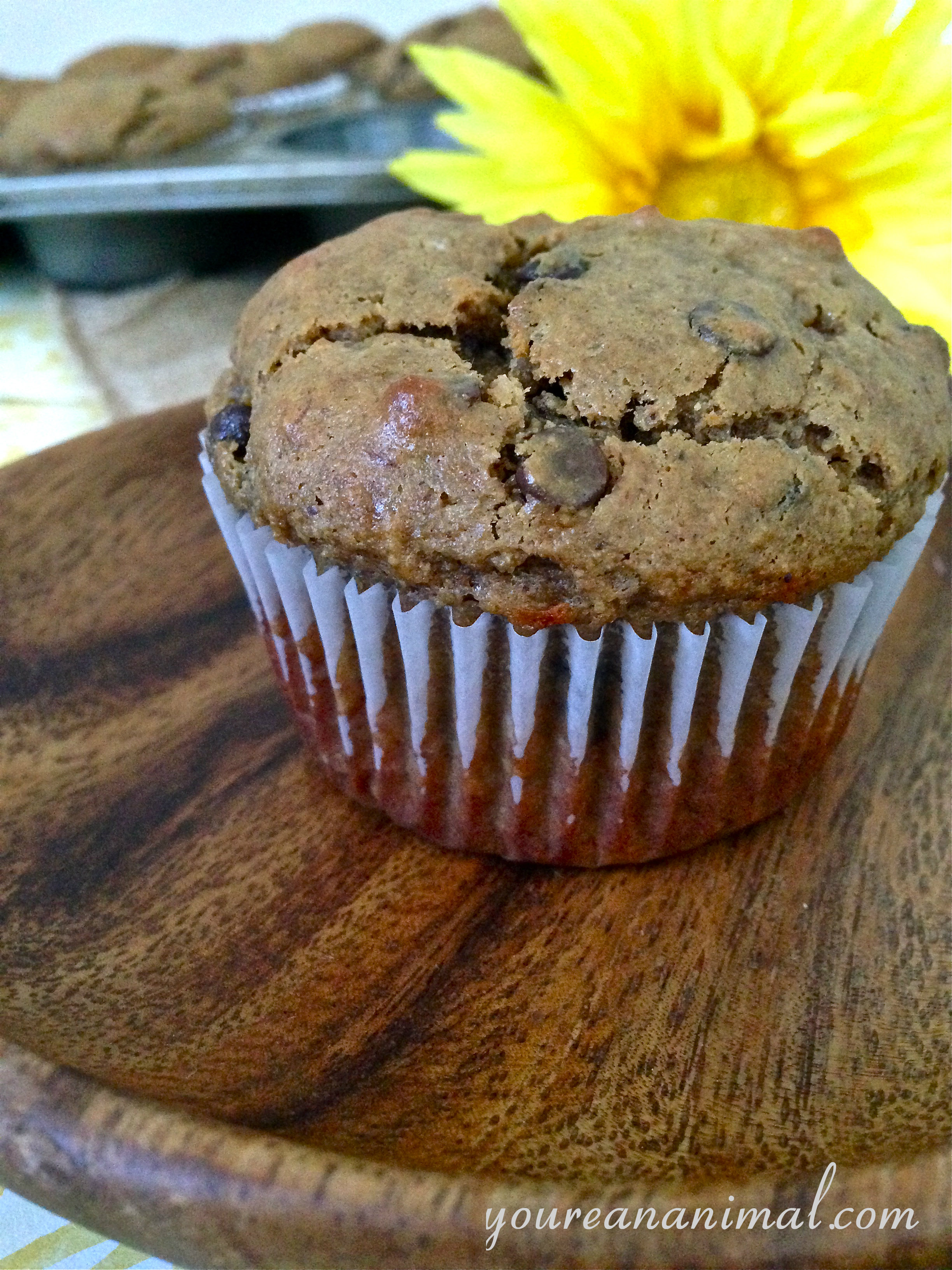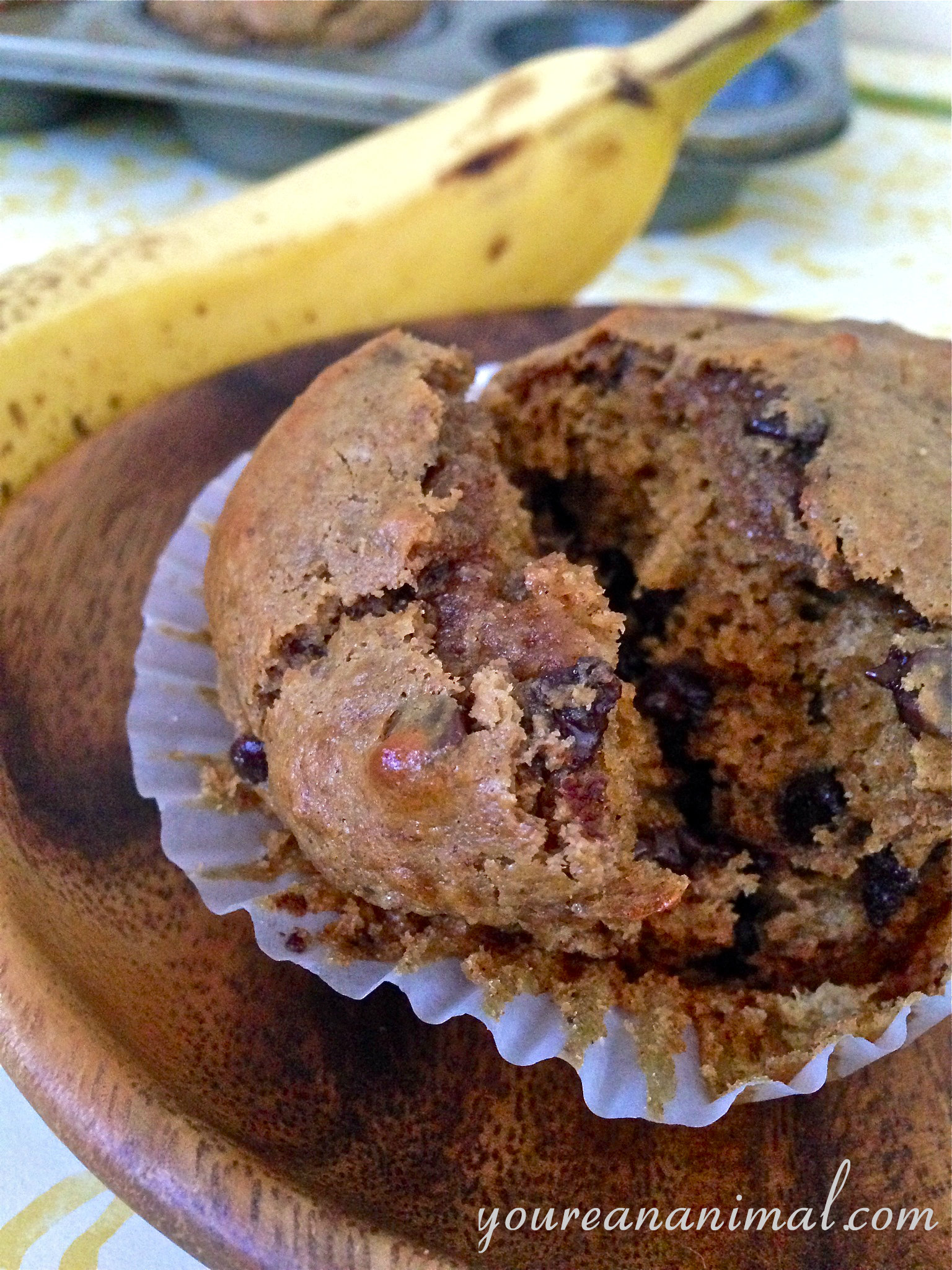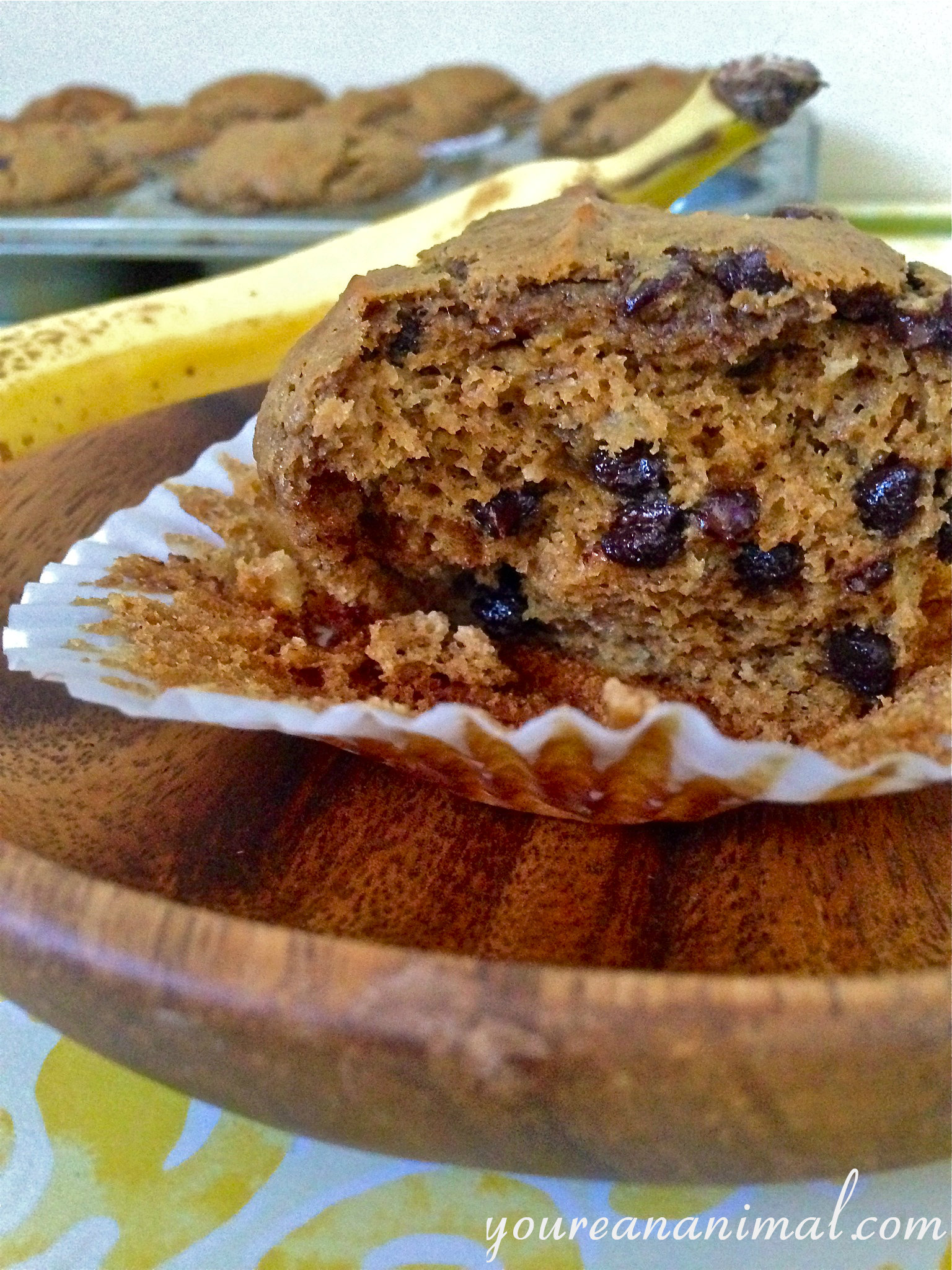 http://nourishwild.com/cms/wp-content/uploads/2014/04/131.jpg
2048
1536
Morgan Carr
http://nourishwild.com/cms/wp-content/uploads/2016/02/Logo-Only-Large-300x212.png
Morgan Carr
2014-05-30 18:50:21
2016-02-27 21:11:18
Chocolate Chip Banana Bread Muffins (Gluten-Free, Grain-Free, Nut-Free)