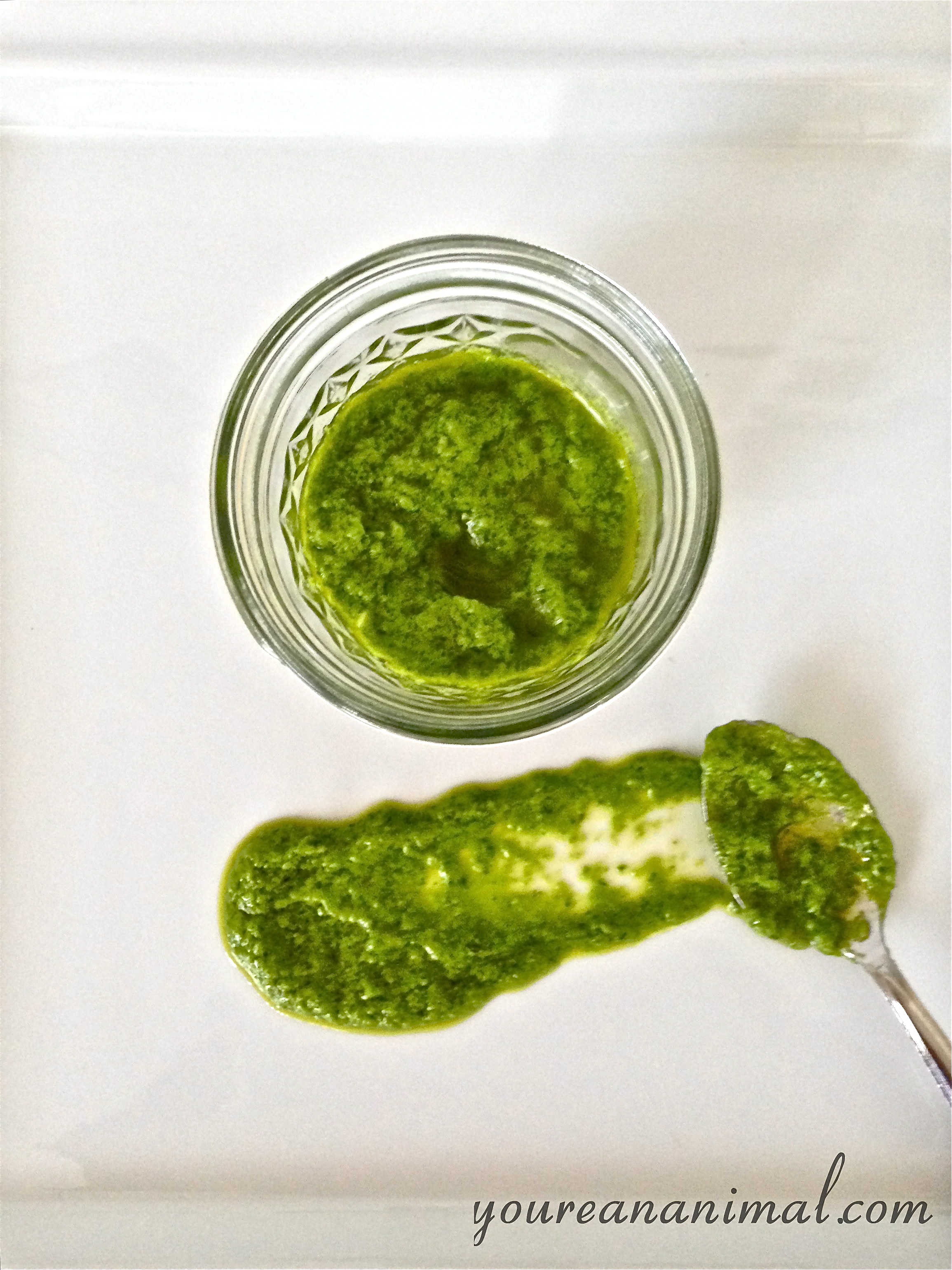 THIS. This is the most versatile sauce I've ever made, and a staple in my fridge. I put it on everything. EVERYTHING. Okay maybe not desserts (but I'm not knockin' it). But chicken, burgers, spaghetti squash, seafood, salads… yes, yes and yes. It's creamy, garlicy, limey, a tad spicy, and nutrient dense. And it's easy to whip up as well. Avocado makes this nice and smooth and creamy, fresh basil gives it a pesto taste, and spinach sneaks in extra nutrients. Plus garlic and lime, which obviously speaks for itself. Yum. I repeat. YUM. Once you try this, it'll become a staple for you too! You won't be able to help yourself.
Creamy Avocado Lime Spinach Pesto
3/4 cup of olive oil
10-12 fresh basil leaves
1 ripe avocado, skin and pit removed
1 handful of baby spinach
1 clove of garlic
juice of 1 large lime
Salt, black pepper, and red pepper flakes to taste
Makes about 1 cup of sauce
Place all ingredients into a blender or food processor (I use my Ninja Master Prep and it works like a charm), and combine.
Scrape down the sides and continue to blend.
Repeat until completely combined and smooth texture has been achieved.
Store in an airtight container in the fridge. May need to stir to recombine.
A little goes a long way, enjoy!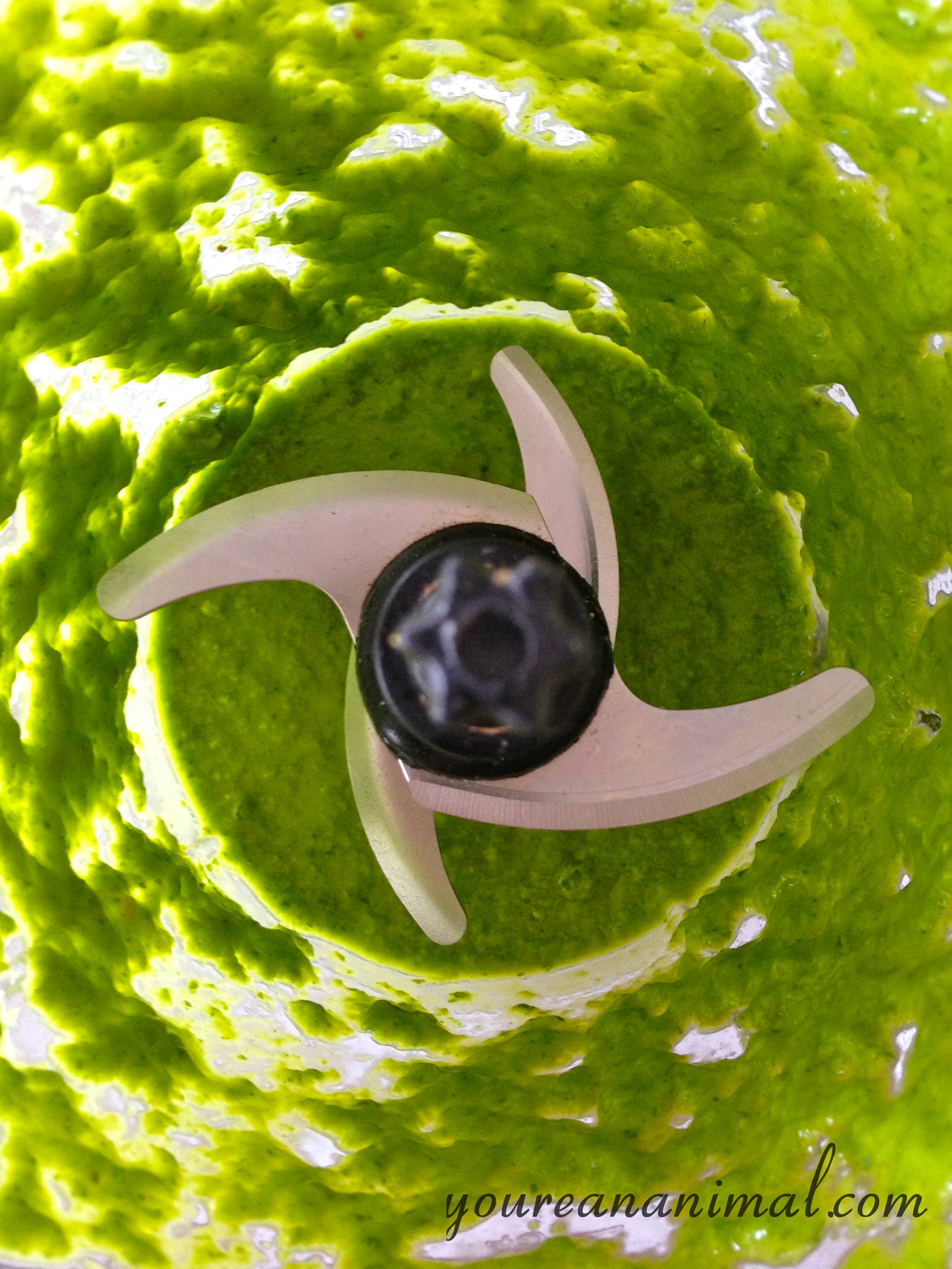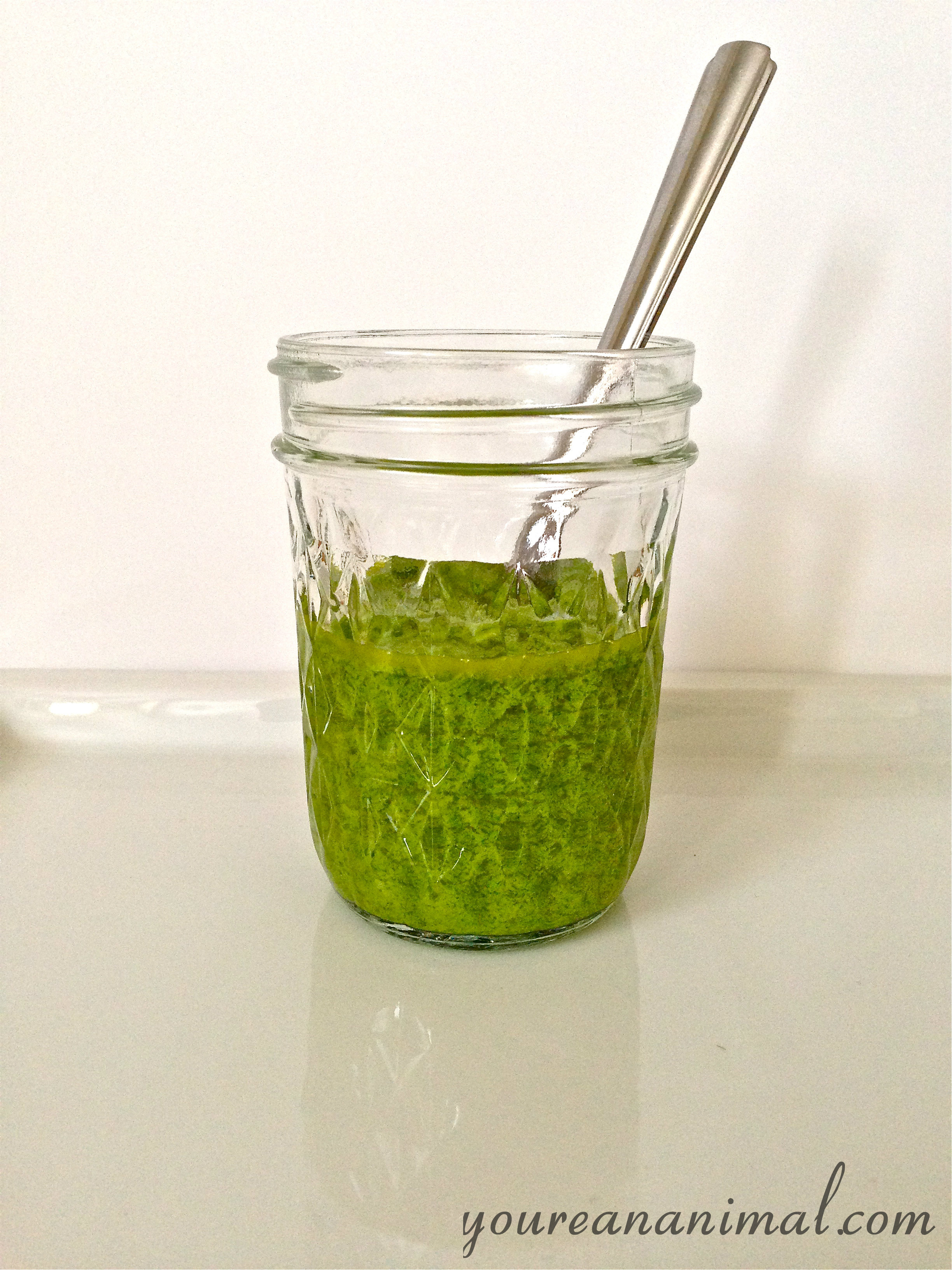 Products Featured In This Post:


http://nourishwild.com/cms/wp-content/uploads/2014/05/92.jpg
3080
2310
Morgan Carr
http://nourishwild.com/cms/wp-content/uploads/2016/02/Logo-Only-Large-300x212.png
Morgan Carr
2014-05-16 11:55:52
2016-02-27 21:33:22
Creamy Avocado Lime Spinach Pesto